Are you looking for a new way to increase your profits and productivity with your excavator or bulldozer? Using multi-purpose excavator attachments is certainly one of the best ways to achieve that. But not all attachments are multi-purpose, and don't promise a productivity boost. One attachment that will definitely bring benefits is the excavator ripper.
To increase your versatility, attach an excavator ripper at the rear end of your excavator or bulldozer. The excavator ripper is an attachment which can add a ripping ability to your machine. With this attachment, your machine can perform in the most demanding hard ground and demolition applications. Made from heavy-duty materials (highly strong steel, for example) and reinforced for durability, the excavator ripper has a super strong structure, perfect for efficient ripping. This attachment is extremely efficient in loosening up the ground by penetrating and filling it very quickly.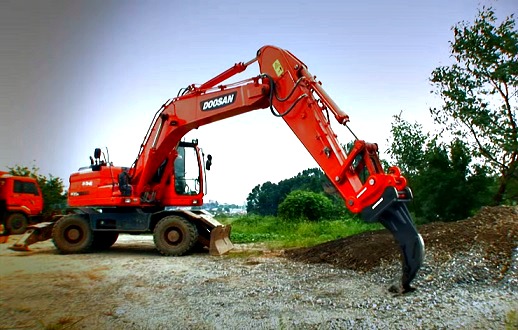 The excavator ripper can be sued with all excavator and bulldozer models that come with capacity ranging from 5 to 90 tonnes. Aside from being available for all types of machines, the excavator ripper can be used for different working depths. The excavator rippers offer more strength, create less drag and rip more. For increased protection in rock and abrasive applications, some excavator rippers feature shin guards. Thanks to the rugged force which is provided, these attachments increase the productivity in every application.
Let's explore the benefits of the excavator ripper:
Quick Switching Between Attachments. If your excavator has a coupler system, the excavator ripper can be attached or replaced with another tool very quickly.
Increased Profit. You will definitely make more money with this attachment, because it can rip into the ground with only one hit. Also, the quick attachment switching allows you to increase your productivity and profit.
Reduced Fuel Cost. The excavator ripper works easily and with less drag, which results in reduced fuel costs.
Reduced Stress On Your Excavator. The excavator rippers are specifically designed and manufactured to reduce the amount of stresses on your excavator, providing a comfortable working environment for the operators.
Lower Initial Investment. Since only one excavator with excavator ripper and a bucket is all that you need for both ripping and loading, the initial investment will be significantly reduced.
Long Service Life. The excavator rippers that are used on excavators with capacity over 10 tonnes are featured with side wear protection for long service life.