The low loader trailer has different names worldwide. For example, it's called a low-bed in western Canada, a lowboy in Britain, and a float in Australia. Regardless of its name, this highly efficient and versatile machine is designed to move heavy construction equipment such as bulldozers, cranes, excavators, graders and etc.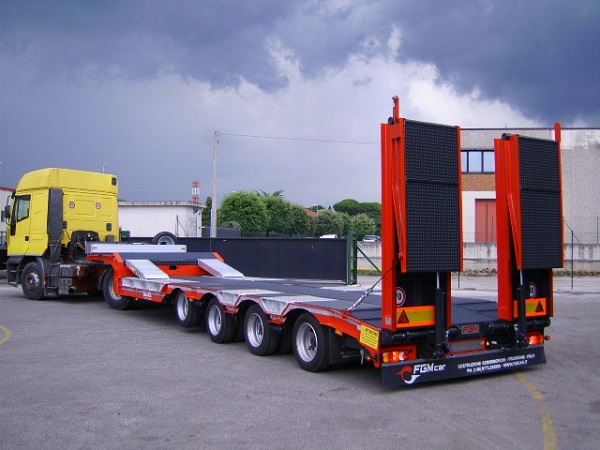 Today, there are various types of low loader trailers, and the first model was introduced in the late 1920s. The low loader trailer has a significantly lower deck than the other trailer models. What makes the low loader trailer different than the other trailers, is its ability to drop its deck height. This feature allows the deck to be placed lower for loading machines that are up to 3 meters.
Companies that deal with heavy machinery, find the low loader trailer quite useful. The easiest way to transport heavy machines from one place to another is by using this type of semi trailer. These machines come with powerful hydraulic suspension and special features such as: low loading height and length-optimized loading platform. These two features are the main reason why the low loader trailers are considered as cost-effective machines. There are several types of low loader trailers available on the market. You can find fixed gooseneck trailer, fixed neck, hydraulic detachable gooseneck, mechanically-detachable gooseneck and a mechanical folding gooseneck low loader trailer. All these trailers are used for a wide range of carrying tasks, such as the ones mentioned below:
Carrying construction machines which are used for excavation, road works, crushing and screening equipment.
Loading wind power plants such as generators, hybrid towers, turbine blades and etc.
Dragging forestry machines such as forwarder, skidder, and a harvester.
A low loader trailer is used for transporting farming machines also, like tractors, silage wagons, hybrid towers, beet harvesters and combine harvesters.
Believe it or not, the low loader trailers are commonly used for transporting boats, cranes, vessels and other heavy machines.