Sports supplements are pretty popular among gym-goers. If you are interested in fitness and boosting your physique, then you should opt for supplements such as protein powder, which can enhance your muscle growth when combined with the right exercise regime.
Protein is an important part of your diet and the key to building and maintaining all types of body tissues, including muscles. You can build muscles by consuming red meat, eggs, yogurt, nuts and densely nutritious superfoods, however, the fast-paced lifestyle rarely gives us the time needed for healthy eating. This is why protein powder makes a convenient and effective way to get the required amount of protein your body needs to enhance muscle growth.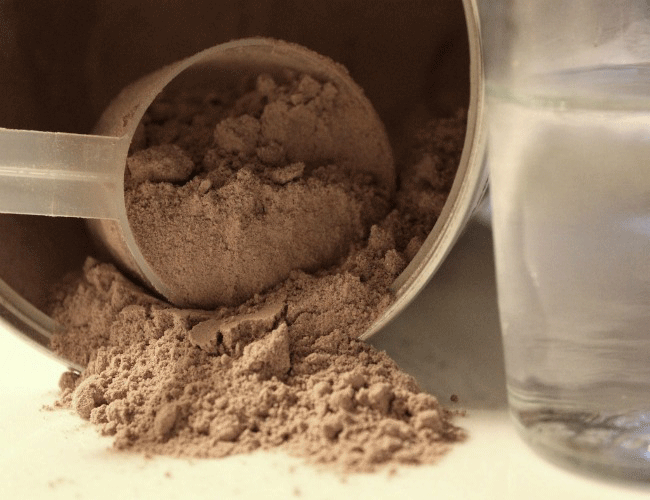 Available in forms of shakes, bars and capsules, you can buy protein powder online Australia wide, as many reputable health food and sports supplements stores now offer easy and convenient online shopping. Just make sure you get your protein supplements from the right supplier. Although all online shops claim to offer genuine products, not all live up to the consumers' expectations. Before you buy your protein powder supplement, there are few things you should know:
Protein powder is divided into two categories:
Animal source proteins – This category includes: whey, casein, beef and egg white protein. Taste and nutrition wise, animal source proteins, especially whey, are superior and far more popular than vegetable source proteins.
Vegetable source proteins – This category includes: soy, rice, hemp, pea and sprouted grain proteins.
Since whey and casein are the most used protein powder supplements, let's take a better look at them:
Whey Protein – A complete protein that is also easily digestible. It is made from milk and helps the process of muscle repair and breakdown. It is most efficient when consumed within an hour of a training session, when the protein and enzyme syntheses are most active.
Casein Protein – Another milk protein supplement. However, the body absorbs it much slower than whey making casein a great replacement for meals as it helps you stay full longer without feeling hungry.
How To Choose The Perfect Protein Powder
With so many protein powder supplements on the market, your biggest concern when looking for the right protein powder online Australia wide will probably be which one to choose.
If this is the first time you are going to use protein powder, then ask yourself these questions: Do you want a supplement you need to consume immediately after your workout or a powder you can consume halfway through the day when you are in the rush and don't have a food snack on hand?
You also need to decide if you will be mixing the protein with only water or maybe something else, such as milk or smoothie. There are many different flavours of protein powder and you want to make sure you pick one that will blend well with your choice of liquid.
The final thing that will have effect on your decision making is your budget range and I would strongly recommend investing in your health even if it means not being able to live in clover for the month.