By definition, the term "torch" includes any kind of hand-held source of light. Torches have been used throughout human history for thousands of years starting with the hand-held flame which is basically fire on a stick and was probably invented soon after the discovery of fire. They have been used to light the way in the middle of the night or in dark caves and dungeons and they have been the favorite accessory of angry mobs for many centuries.
The modern battery torch was first introduced in 1889 by the company Ever Ready and this design changed very little until recently. Advances in technology within the past 20 years have made it possible to radically redesign torches. Some of the things that had the biggest impact on torch technology are the introduction of LEDs in the late 90s, which immediately replaced the light bulb and the introduction of smaller and much more efficient batteries which lead to more compact and innovative designs.
Today you can find all kinds of torches with different features and sometimes designed for specific purposes, but one of my personal favorites is the bestseller, award-winning, all-rounder torch – the Led Lenser P7.2.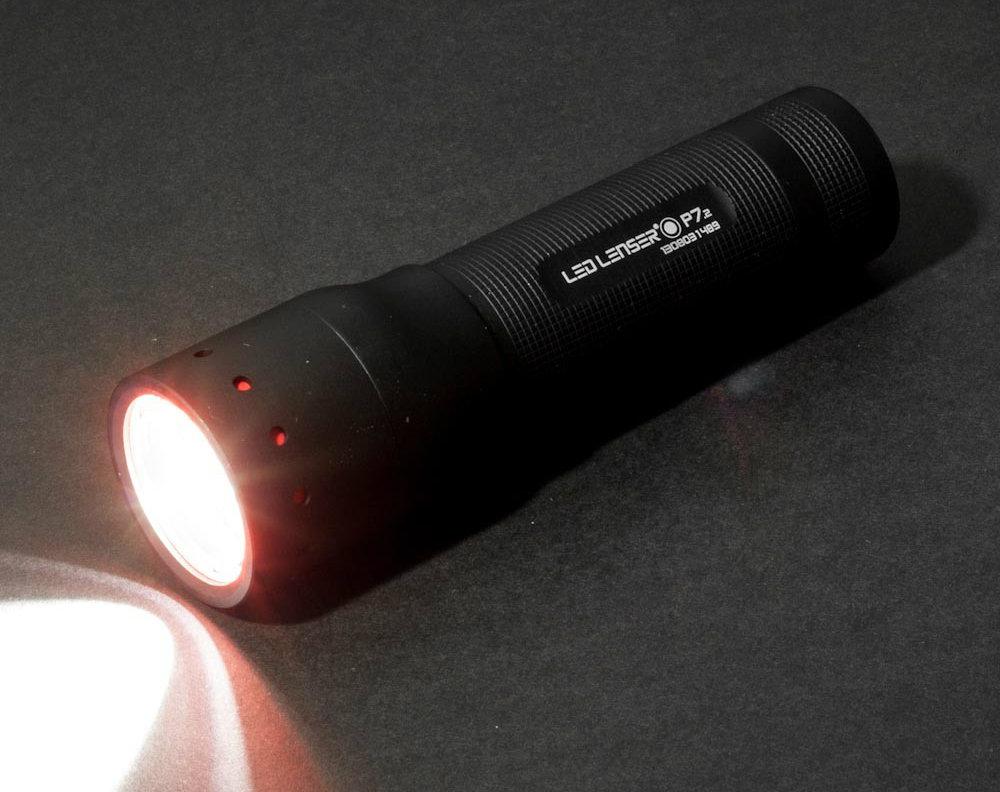 Out of all the models in the P series, the Led Lenser P7.2 is the most frequently purchased one. What makes it so popular among millions of users is the practical multi-purpose design and the virtually indestructible technology and extreme durability. Another very important feature is the patented Advanced Focus System which is combined with a convenient single-hand speed focusing system. Traditional torches mainly use two types of focusing systems – lens-based or reflector systems.
The lens focusing system is good for focused use but over long distances a large percent of the light is scattered and lost. The reflector system, on the other hand, is suitable for long distance but it creates holes and rings which are not good for close-up use. This is why LED LENSER created the Advanced Focusing System which combines the lens and the reflector system making it perfect both for close-up homogeneous light and for focused long-distance beams.
The thing that I like most about the Led Lenser P7.2 is that the designers actually listen to their customers and have incorporated a number of suggestions made by the community such as a larger switch for easier operations when wearing gloves, improved ergonomics, and they even revised the cooling system using the latest LED technology.
The people at LED LENSER also want to make sure you get the most out of your torch and that's why they offer a 5-year warranty and would gladly repair or replace your torch in case any defects occur.