According to colour psychology, the colour pink is largely associated with feelings of unconditional love, affection and nurturing. A result of the mix between the powerful and call-for-action nuance of red and the calming white, the colour pink reminds of female softness, romance, affection and intimacy.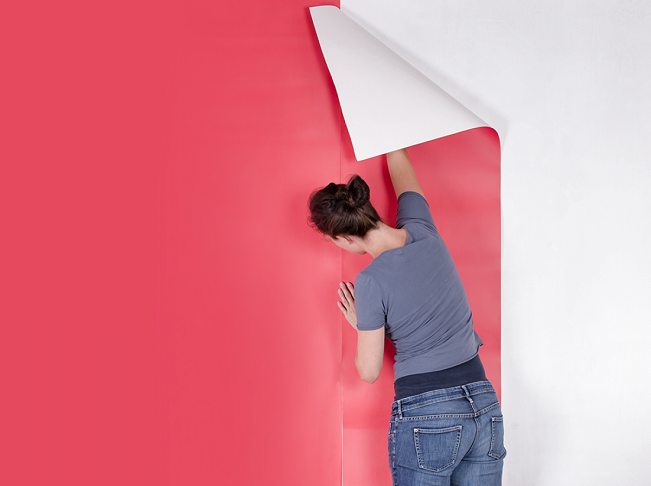 The palette of nuances of the colour pink is rather extensive; besides the gentle nuances that serve to wrap a room with a feeling of loving cosiness, there are screaming nuances that simply serve to add a bit of drama to a place; you know, a kind of playful, cheering tone to a room by creating sort of an attention-grabbing spot. No, no, do not instantly think that pink is just a childish colour, or the type of colour you'd only use for painting your little girls' room. Depending on the nuance you pick, it can be a strong, stylish statement colour or it can be a nuance for soothing certain sharp edges in a room. However, it is a great drama-adding element, especially for decorating your walls.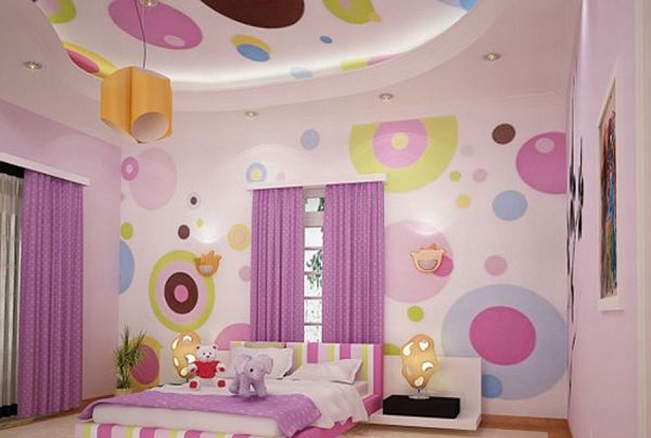 Give the room a style direction
When choosing whether to go with the eternal whiteness on your walls, or to add a little colour to break the monotony, have in mind that with wallpapers you can always change your mind; they're replaceable. So, if you decide to buy pink wallpaper and eventually get bored with it, you can always replace it with a new one and give the room a new direction. And while your first thought may be to create an ambiance that will be gentle and intimate, afterwards you can simply change to one that's stronger and more whimsical. Have in mind that after that choice, you'll have to adapt the rest of the room design as well so everything fits in perfectly.
Let drama in!
I've always loved a splash of nice pink colour to break an otherwise darkish interior design. Not just that it creates a good focal point in the room, but it also adds a dramatic feel! Imagine this scenery: You buy pink wallpaper in a very bold nuance, something like fuschia or a very hot pink base with some kind of pattern drawn, like flowers or geometric figures. One wall covered with this wallpaper along with some furniture elements in grey nuances would be the ultimate dramatic contrasting scenery which you can simply decorate with various pink decorative elements like flowers, photo frames and candles.
Don't leave an uncovered space
One of the most perfect uses of wallpapers is giving an old surface a completely new and refreshed look. Get creative with old surfaces like closet doors for example; cover these door panels with a nice nuance of pink like something softer if you're choosing them for the bedroom or something bolder if it's for another room. Again, make it in accordance with the rest of the room design; you don't want to make your wallpaper covered surfaces look like they should be scrubbed and cleaned immediately.