Colourful and uniquely designed scarves, handmade jewels, leather women bags, stylish watches, trendy sunglasses and designer belts…welcome to the heavenly world of fashion accessories! It is where amazing happens! And thank God I was born a woman so that I can enjoy all the beauty and art of dressing up and combining different pieces of clothing with stunning accessory choices, bags and shoes. Many women are crazy about fashion, and I totally get them, no outfit is ever complete without spicing it up a bit with some jewelry or a quality bag.
If you have ever treated yourself with leather women bags, you know the immense joy I am talking about. A good bag choice has the power to brighten up your day and get you in the mood as there is nothing more pleasing than holding in your hands a precious valuable in which you can store all your necessities for the day. Plus, the right bag choice for your outfit will only bring more sparkle and coolness to your overall look.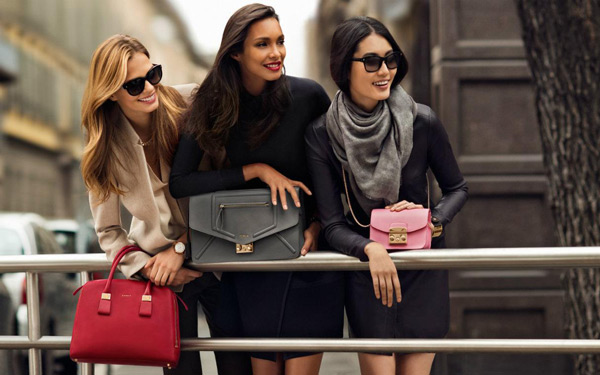 Leather women bags have been popular among women for hundreds of years now, and today, they are also popular among men too. But shopping for bags, especially for those made of leather can be pretty challenging as today there are many fake bags disguised as designer ones that are seemingly high-quality but they become so damaged and not wearable after just one season. And because of that reason, a very popular question rises; how to determine whether a bag is made of real leather? Take a look at our tips and keep them in mind the next time you are on a hunt for a new leather bag.
Real leather origin and features
When purchasing leather women bags you must be very careful whether the bag is made of real"full" leather or it is just a cheap copy of the original design. Leather bags are usually made of cowhide leather (as the name reveals it, leather made from the skin of cows); they are durable, flexible and capable to withstand heavier loads. An interesting fact related to leather is that it becomes even more soft and flexible over time, but it does not alter the original look. Leather bags are quite easy to clean and maintain; be careful to keep them away from direct sunlight, water staining and other forms of moisture, because these factors can cause fading, will damage the outer layer and at the same time will shorten its lifespan. And you definitely do not want to see this happen after spending a small fortune on it.
Bags' lining and finishing
Before adding one more leather bag to your collection of bags, think big and purchase a bag whose lining is made of a durable material and a clean-finishing edge surface. High-quality bags usually have edges that are polished by hand (this is a trademark of every craftsman).
Zippers and hardware
These are very significant components in order to have a complete product. Leather bags with one or dual brass zippers that have platings usually made of nickel or cooper make the perfect blend. These are very important parts of the bag as if the zippers break, your bag will instantly become useless. You do not want all of your belongings to be exposed to the curious eyes of by-passers, do you? So, if you want the zippers of your trendy womens leather bags to function well and last longer, beware to not over stuff it and make sure you open and close it slowly and smoothly. The hardware has to be made of solid brass, plated zinc, bronze or copper. Its finish has to be clean, without cast lines, and with an appropriate look.
Bag handles, straps and maintenance
Handles and stripes are an essential part of every bag. They should not be too long or too short, should be made from multiple layers of stacked leather to withstand loads and should be comfortable. Once you have purchased your favourite leather women bags, do not forget to add a bag conditioner to your shopping cart. Applying a conditioner to your bag on regular basis, will keep the leather from drying out and will prolong its lifespan.