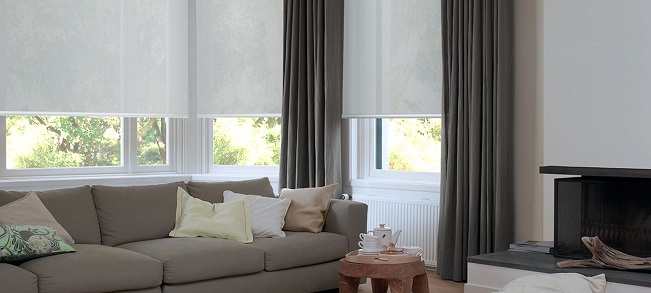 Out of all types of window treatments available today, roller blinds have probably undergone the most significant and noticeable improvements in terms of quality and design. Roller blinds of the past used to be very simple and plain, in a limited choice of colours, fabrics and shading types. Today, however, they have evolved to be the most versatile and practical type of all.
Featuring a clean and discreet look, roller blinds are a common choice for modern and contemporary interior decors. Furthermore, they are a great addition to windows that have deep jambs, and to windows without trims or casings. If you are considering roller blinds for your home, this guide should guide you in the right direction and help you choose exactly what is right for your needs.
Made to Measure
Interior designers highly recommend made-to-measure roller blinds for a perfect fit and professional finish. Many make the mistake of dismissing these blinds assuming that they are out of their price range. However, the more advanced manufacturing techniques of today have vastly reduced the production costs of made-to-measure roller blinds in the last couple of years, making them suitable for people from all walks of life. The affordable price combined with the high-quality materials and stylish designs make roller blinds the ultimate choice for every home. For extra convenience, you can even buy roller blinds online from the comfort of your home.
To ensure that you are 100% satisfied with your purchase before you buy roller blinds online, order a free fabric sample. Many online retailers offer this option which makes it so much easier to decide what exactly is best for your home. This will give you an opportunity to the see the materials and enable you to compare the fabric colours with your furnishings and paintwork to see if they go well together.
Position and Size
Before taking any measurements, decide whether you want to install the blinds inside or outside of the window recess. If you want to fit them inside the window, you will need to take recess measurements as well. If you plan on fitting them outside the recess, take finished blind size measurements.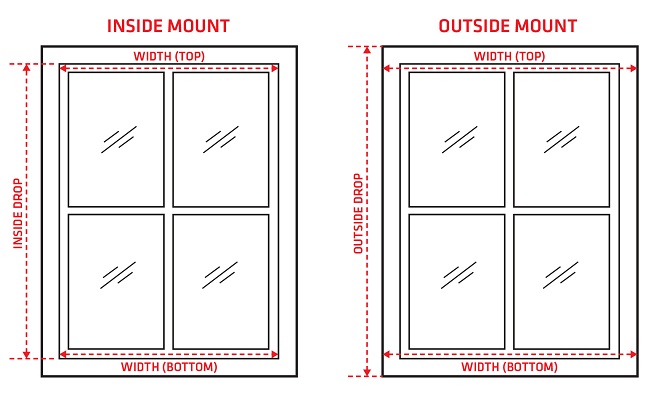 Function
There are some moisture-resistant fabrics for moist environments and fabrics that come with a blackout coating for good light blockage. So, make sure you check the fabric usage recommendations or additional features to make sure it will meet your needs.