Australia is a country that fascinates with the quality of life and the fact it has something to offer to every tourist explains why tourism industry is booming.
Whether you're one of the outdoor enthusiasts who enjoy great landscapes, visiting places off the beaten path the Outback abounds in, strolling through long and dreamy beaches you can find all this here plus for those interested in urban tourism there are vibrant neighborhoods, iconic sites, museums, cafés and restaurants to take a look at.
So whatever you're looking for, you can count on an unforgettable experience. Considering the climate can be harsh, as the saying goes "When in Rome do as the Romans do", when in Australia dress as the Aussies do so you don't stand out from the crowd. Having in mind regions differ, where you go would also has a say in your outfits, though bushwear and beachwear are the two distinct styles you can expect to find.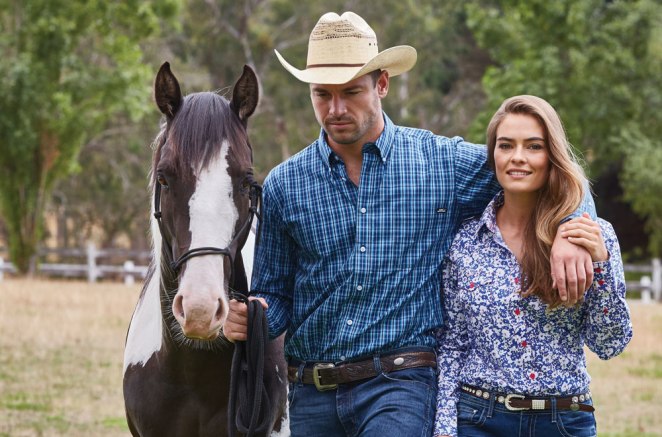 Bushwear or rather country wear is still very much appreciated in the Land Down Under because of the weather though the rough charm also has something to do with it and you'd be in luck if you want to dress up like a modern cowboy as there's a wide range of options of men country clothing to choose from, even Australian brands like the favourite of many celebrities, RM Williams, so you can wear outfits that are equally stylish and comfortable.
What would cowboy outfits be without a hat? When in the country, you can't leave out an akubra hat from your outfit. While it serves for protection from the scorching sun, it's also part of the culture, with the name believed to be derived from the Aboriginal word meaning "head covering". Sturdy boots should be your first choice if you're planning on exploring the rough terrains.
If you aren't headed for the rural areas and you don't need to conquer the city streets wearing men country clothing, you can still dress casual but forget about wearing thongs and singlets as well because you'll need those for the beaches. It's important to remember to choose something breathable in the hot summer months, so while jeans would do perhaps something moisture-wicking and breathable like bamboo would be a better option.
Accessorising is always welcome, especially with sunglasses, though a belt would do fine too. As for the footwear, sneakers are a nice option, yet if you want to keep it a bit more stylish a pair of boots are a great choice, more so when paired with a leather jacket.