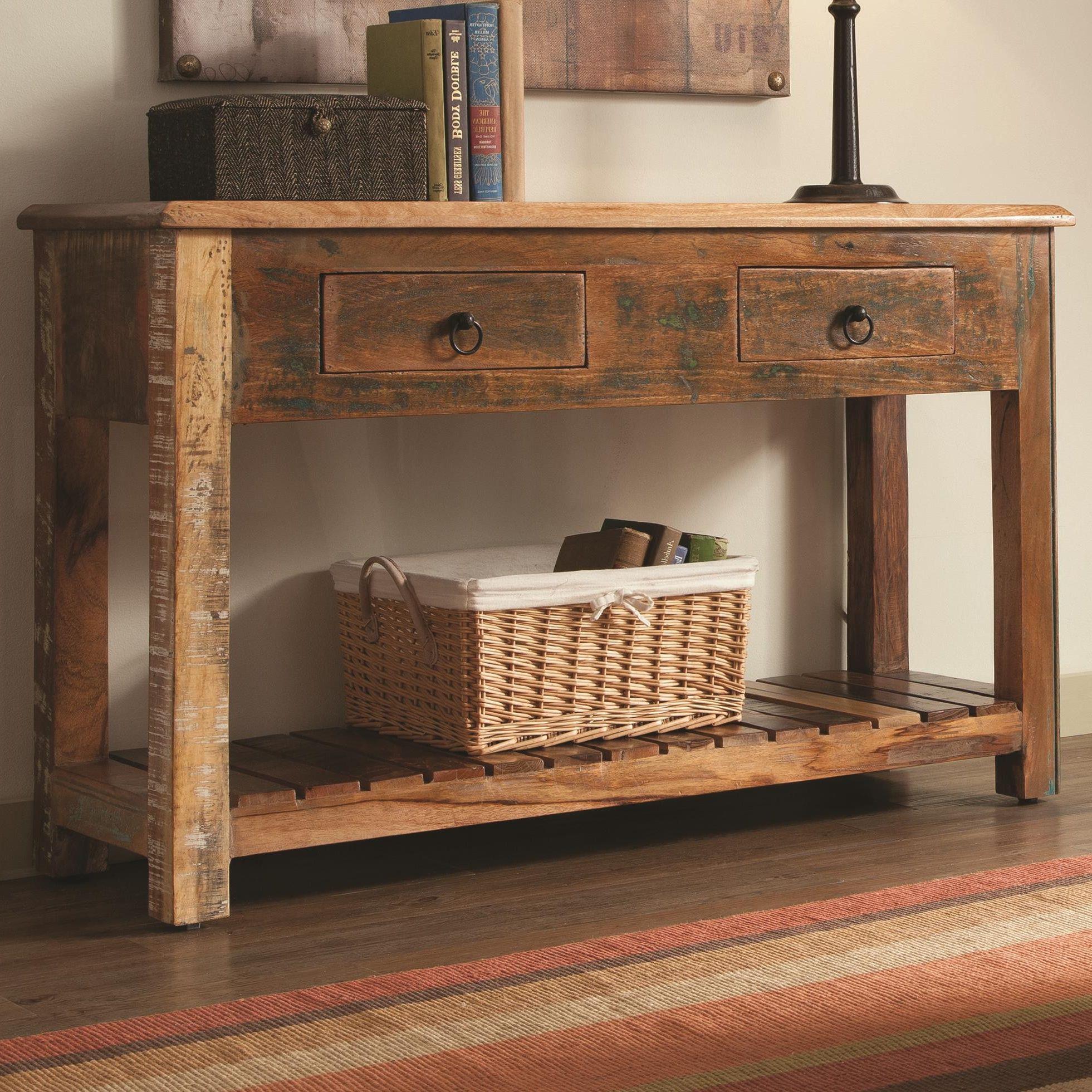 The console table, also know as a sofa table, is probably the most versatile piece in the furniture catalog. With the wide variety of sizes, styles, functions, and storage capacity, you can use them for just about anything: for displaying your antique decorative items, as buffet table or a mini bar. You can even put your gaming console on your console table and not only because it sounds funny, but it will actually be perfect for that.
Console tables are generally rectangular, relatively small in size, and need the support of a wall since they are narrow or they often have two or even just one leg. Actually, "narrow" is one of the main characteristics of a console table. You might even think of it as just a regular table cut in half down the middle. However, in spite of being narrow, not all of them are used next to a wall. Placing them behind a sofa is another popular use, hence the name sofa tables.
The primary use of a console table is providing storage and displaying small items such as photo frames, lamps, books, all sorts of trinkets you need to have within a hand's reach, but it also has a great aesthetic value, whether it is a modern minimalist or a rustic wood console table.
That being said, let's go over some of the things you need to have in mind before choosing a console table.
First of all, you need to give your console table a purpose. You need to plan ahead what you are going to store on your console table. An empty console table placed against a wall will seem out of place even if it matches the style of the room. But, you might also want to avoid a heap of items. One or two photo frames, a basket for trinkets, maybe a lamp for some extra light should be just enough for you console table not to feel empty nor overcrowded.
Consider the style in which your home is decorated before purchasing a console table. Make sure it will match or complement the rest of your furniture. If you have a modern styled living room, a sturdy rustic wood console table might not be the best choice. Instead, you might want to find some elegant contemporary console table made from modern materials such as metal, glass, or even plastic. This also applies the other way around. If you have a more classical or vintage home décor, it is best to go with the rustic wood console table since the modern one will look like a cyborg in the middle ages.
The location is also important. Since console tables are narrow, they are generally non-intrusive, but you should nonetheless place it away from high traffic areas, at least until you get used to them. This might save your toes and shins. Other than that, you can place it in your living room and put your TV on it, in your bedroom, or your hallway so you can have a place for your keys, phone and so on.