It's always refreshing to step into a beautiful bathroom, perfectly decorated in a soothing neutral palette of gorgeous tiles, fabulous fixtures, and well-appointed accessories. It makes a great first impression. It's also instantly calming, offering you a sense of tranquillity as you step over the threshold.
By creating your very own little world of peace and quiet, away from the hustle and bustle of everyday life, you have a place to unwind at the end of a long hard day. As a general rule, the idea behind decorating your modern-style bathroom with stunning furnishings is not only about making it look nice and inviting, but also making sure you can feel relaxed and calm every time you go inside.
Minimalist Design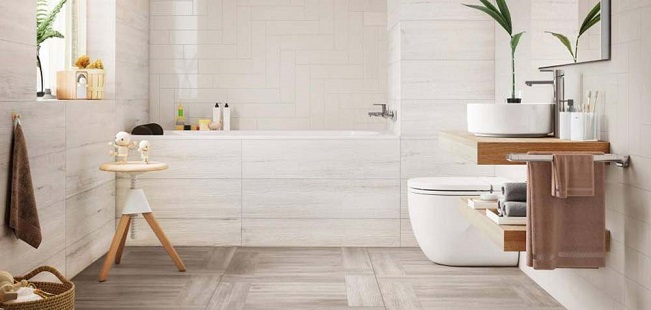 A minimalist design helps you focus on the details. You can add tiny little decorative touches or beautiful accessories to really make your room pop. It also helps to keep the bathroom clean and tidy as there is less clutter around for dust and dirt to get trapped in.
In addition, neutral colours work well in bathrooms because they make the room feel calm and aesthetically pleasing. Using neutral shades all over the room creates a natural flow from wall to floor to ceiling, while including white fixtures and extras maximises the available light further and offers a fresh contrast.
A Bath as a Focal Point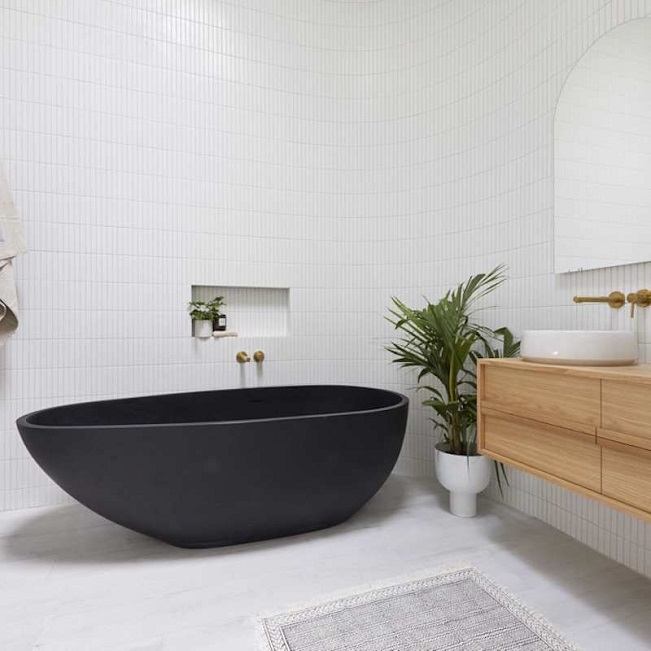 The perfect modern bathroom uses elements of natural stone to create a tranquil and relaxing space. Stone baths are the most luxurious way to add a focal point to your bathroom. Carved from a single block of natural stone, the high-end stone bathtub is designed to provide the ultimate bathing experience, giving you the option to choose from a range of styles and materials such as marble, granite and onyx.
Natural stone baths have an abundance of benefits that make them perfect for bathrooms large and small. Natural stone is hygienic, resistant to staining, and requires very little maintenance compared to other materials. These baths are also uniquely warm to the touch, even when filled with cold water, due to their thermal properties which enable them to absorb heat slowly during winter months and release it back into the room during warmer weather.
A stone bathtub will give your bathroom a stylish and contemporary look. The surface of the stone is naturally smooth and polished which gives it a very beautiful and classy look. This can be further enhanced by choosing an appropriate colour scheme for the interior décor in the room. Choosing a bathtub in natural stone will easily blend with other natural colours and elements, like those of your bathroom walls, flooring, tiles and even the vanity unit which will enhance its beauty.
Moreover, stone bathtubs are heavier than traditional bathtubs. This contributes to their durability as well as stability. So, if you have children who love playing in the water, you don't have to worry about them accidentally falling off from the tub because it is sturdy enough to bear their weight without wobbling.
Even when you take a shower in this type of tub, it will remain stable as opposed to other types of tubs that move around when you step into them or when others try to enter or leave them. This makes them perfect for use by people with mobility issues as well.
Practical Bathroom Furniture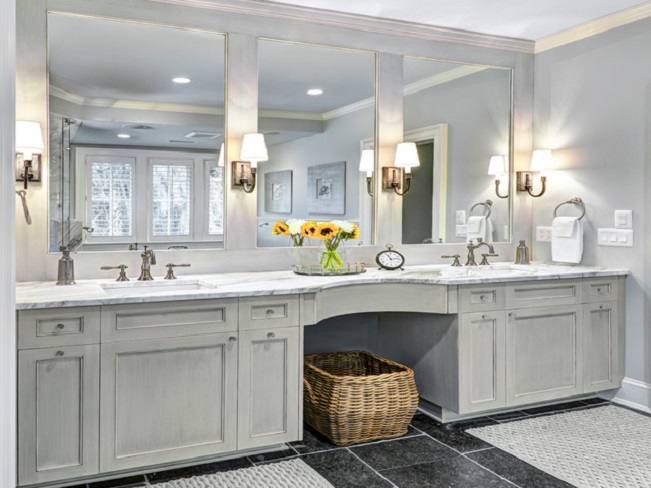 Modern bathroom furniture can help to create a unified look for your bathroom. There are several different kinds of furniture that you can use, depending on how much storage space you need. A modern bathroom vanity with an integrated basin and plenty of storage cabinets may be the perfect match if you have far too many toiletries that need organising. However, if this isn't an issue, perhaps a more open style with an independent mirror above a console table might be the better option.
In the end, the kind of furniture you choose will depend on both the style of your home and how much storage space you require in the bathroom, so choose something practical that also visually enhances the area. If you want to make your bathroom feel like a spa, in addition to incorporating the charms of a stone bathtub you might want to consider using some larger pieces, like an armoire or hutch. But if you're more interested in saving space, you might consider using smaller pieces such as pedestals or tables.
The Right Lighting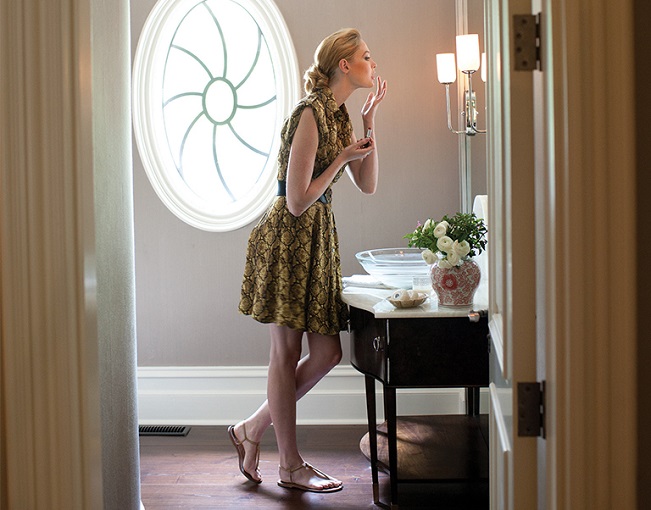 The next important thing in any modern bathroom is good lighting, and the simplest way to accomplish this is with vanity lights placed around the vanity mirror. You may also want to add additional lights to help illuminate other parts of your bathroom.
For example, if you have a floor-to-ceiling mirror along one wall, you might want to place a light at either end of the wall for more complete illumination. Another option is to add a narrow light that illuminates various areas of your bathroom, such as above or below cabinets and shelving.
Many bathrooms are designed to provide adequate lighting for shaving, washing, and grooming. However, task lighting is vital for performing these tasks safely and efficiently. Positioning a pair of sconces on both sides of your vanity mirror can provide even lighting that would give you the illumination to take care of grooming to perfection. You may also want to install a dimmer switch on your task lighting so you can adjust the brightness level based on the task at hand.
To Sum Up
As you can see, there is a lot to think about when you are furnishing and decorating a modern bathroom, but there are plenty of great ideas that can help you make the most of your space. By creating a calming atmosphere in your bathroom space, you can sit back and relax, and enjoy the fruits of your labour.