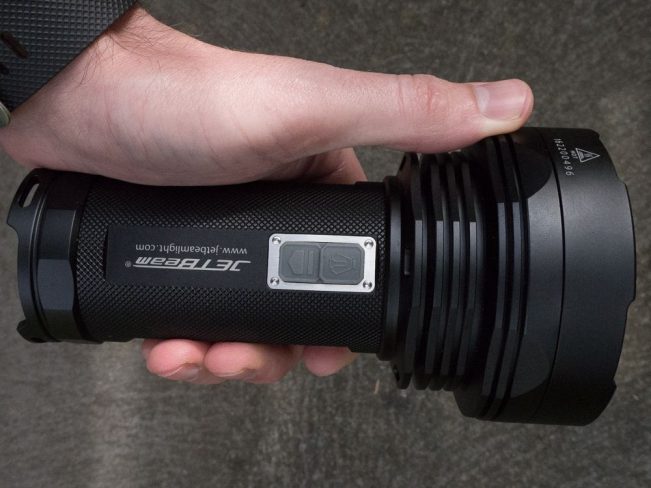 Searching for a flashlight? Don't know where to start? What's the best brand? These were all questions you might ask yourself when researching flashlights.
A flashlight is one of the most useful and versatile tools to have. They're extremely useful for a myriad of different situations, from doing repairs in your home to reading a map in the dark. And if you travel or camp, it's always handy to have a bright, dependable light source with you.
If you love using your flashlight for an array of tasks and activities, then you need a quality torch, and one of the best brands that offer quality torches is JETBeam. In fact, JETBeam torches might change how you see flashlights forever. Below are some of JETBeam's most popular models currently available on the market.
JETBeam T6
The JETBeam T6 is a tactical flashlight brought to us by one of the top manufacturers of LED flashlights today. People that have been using flashlights for years know that no other company comes close in terms of build quality and versatility. The T6 flashlights push the envelope in regards to what most deem "practical" because it exceeds the conventional limits we are all used to when it comes to flashlights.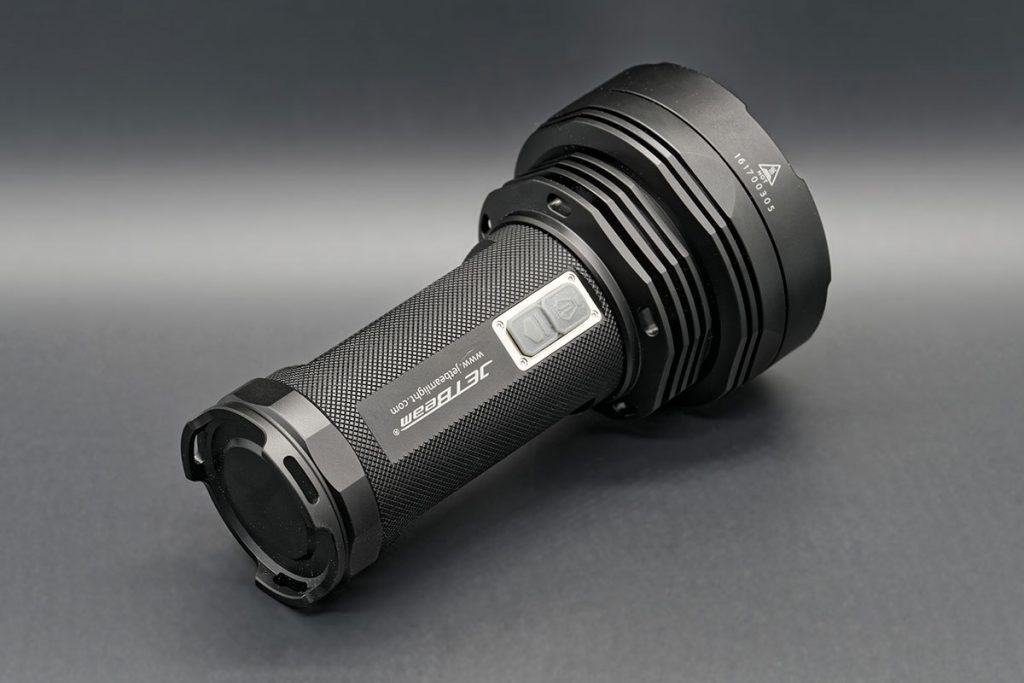 These flashlights are an upgrade to the first-generation T1 model, providing an unprecedented performance of max 1100 lumens with a super bright LED bulb. The JETBeam T6 flashlight model is built for the harshest environments and backed with a solid one year warranty. Other features include 5 brightness levels, stainless steel tail switch with momentary-on activation, side switch operation, reverse polarity protection and waterproofing in accordance with IPX-8 standards.
JETBeam JET-UV
The JETBeam JET-UV is an ultraviolet light that is compact and relies on a single AAA battery. It's made of aircraft-grade aluminium alloy and comes in two colours: blue and red. Turning this light on and off is as simple as turning the torch's head. Because of its small size, the JET-UV fits easily in your pocket, and the optional lanyard and pocket clip provide additional carrying alternatives.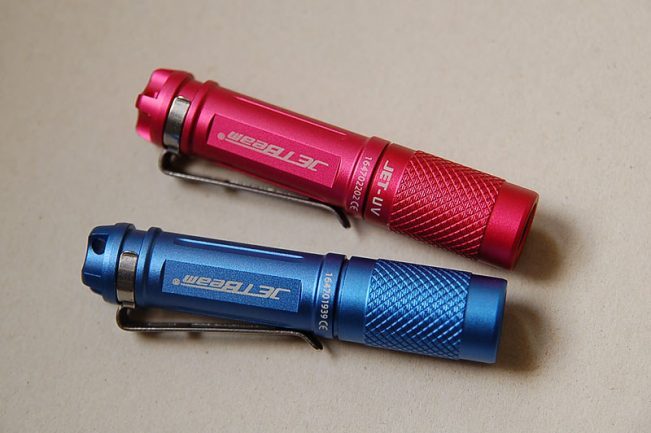 The UV light can be used to check for leaks on air conditioning systems or to detect counterfeit money, among other things. In addition, it has an IPX-8 waterproof rating of up to 2 meters as well as an impact resistance of 1 metre. The front lens is protected by a reinforced glass lens with an anti-reflective coating so that you get maximum light output.
JETBeam SSR50
The SSR50 is a highly versatile flashlight and with its adjustable output, it can be used for a variety of tasks both at home and outdoors. It's powered by three batteries which are not included in the price. Since this high-end torch is quite expensive, you can save money and get the most out of the product by ordering rechargeable batteries.
The light beam is very bright and reaches up to 400 metres, making it ideal for search and rescue work, camping or caving. In addition, if you're using the lowest beam setting you'll get up to 23 hours of battery life from a single charge, which is great for outdoor use.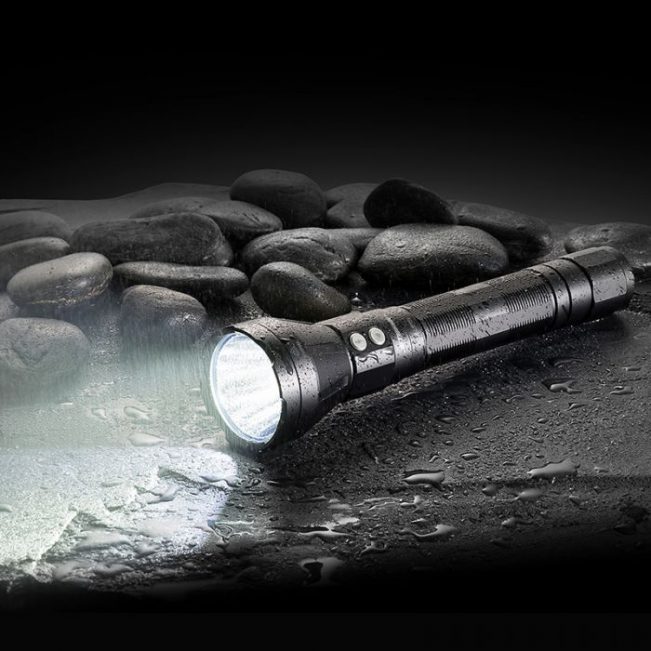 The build quality of this torch is excellent, as it is made from aircraft-grade aluminium with a hard anodised finish to make it tough and durable. For extra protection, there's an impact-resistant 'bump cap' on the front of the torch. The device is also weather-resistant, so you can use it in heavy rain or snow, but it's not fully waterproof so don't go diving with it!
JETBeam RRT-M1X
The JETBeam RRT-M1X is a powerful LEP light that uses a single AA battery to push out an impressive 480 lumens in its highest mode. While it's mostly meant for search and rescue teams, military personnel, law enforcement officers and other emergency responders, anyone can make good use of its variety of features.
The laser beam can reach distances of up to 2.3km on its highest mode, which is impressive considering it's a very compact torch that's 120mm long and 22mm wide. Plus, it weighs only 45g without batteries which makes it perfect for use as an EDC torch.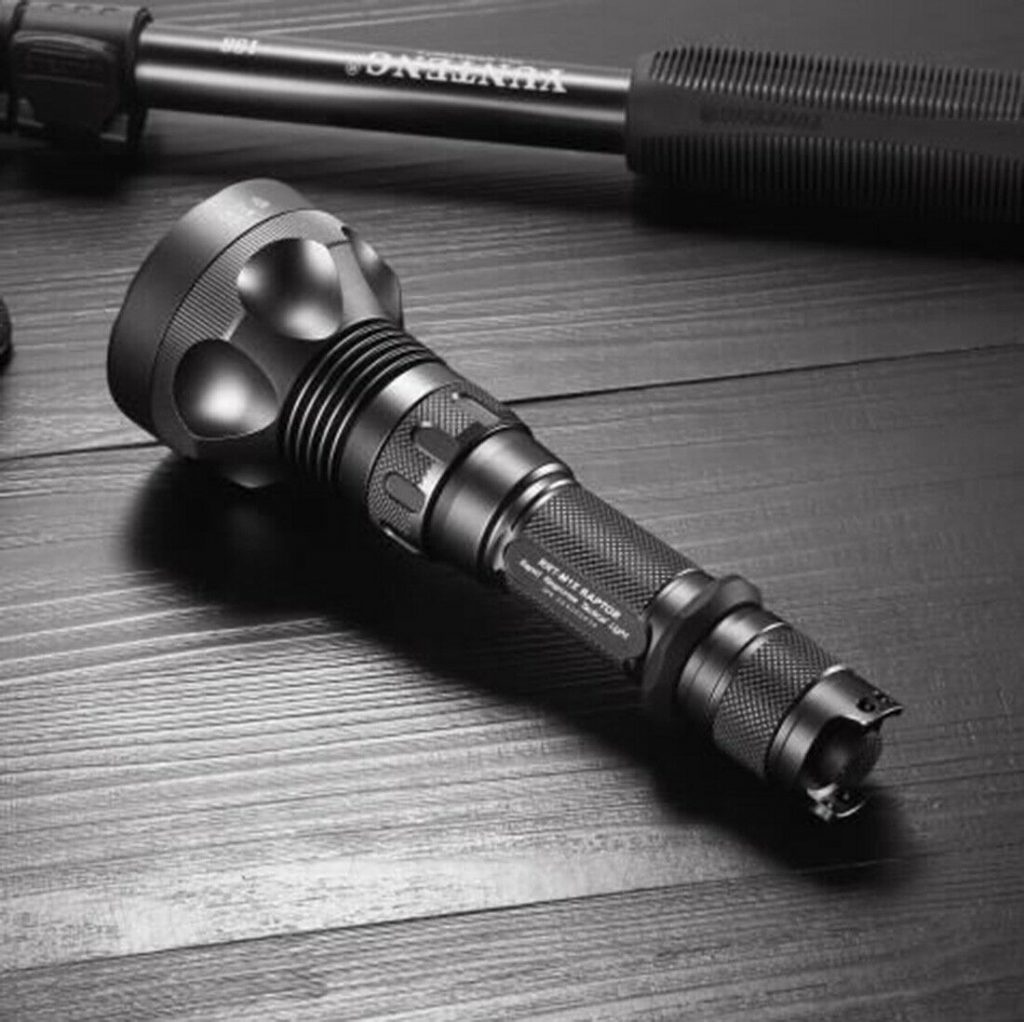 To Sum Up
If you're in the market for a reliable LED flashlight, JETBeam flashlights are certainly worth considering. They come in several different sizes, ranging from compact keychain lights to large tactical models with an adjustable focus function. Whether you're looking for a practical tool or an outdoor illumination solution, you'll definitely find a suitable option in the JETBeam flashlights reviewed here.
All four flashlights are excellent multi-function everyday accessories, so deciding which torch to buy is mostly a matter of personal preference and budget. Hopefully, this review has given you a better idea of which model would fit your lighting needs best. So off you go, and happy shopping!