Don't you just love to gather around the campfire and sing a joyful campfire song? There's nothing that compares to a night by a bonfire as the open flames warm your body with a warm cup of hot chocolate in hand.
As a lover of the outdoors, you chose to make a home on wheels. This way, you can enjoy the open nights, campfires, and BBQs from the comfort of a caravan. Perhaps you are new to caravan life and want to try your own DIY home on wheels. I understand the love of freedom that this gives you. Let's see some must-have pieces for a new or upgraded caravan. You don't have to suffer in your home on wheels, that's for sure.
A Fridge/Freezer Combo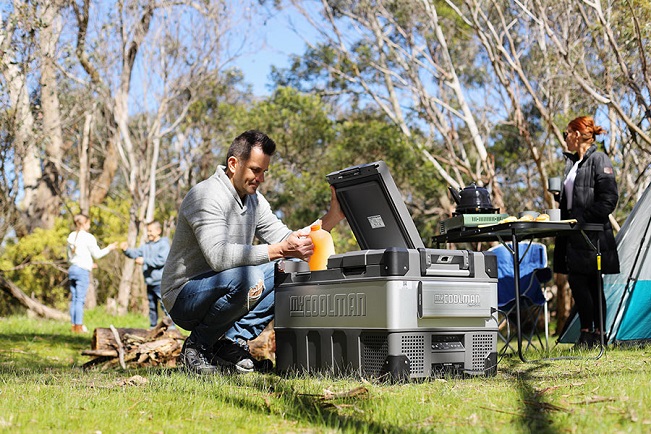 When you and your family pack the caravan for a week on the road, you need to be prepared. In harmony with that, you know you need a fridge. A 12v caravan freezer and fridge combo is perfect to keep your meats frozen and your drinks crisp.
That said, when it comes to freezers and fridges for caravans, what should you look for? First, you have to consider the size of your family. Will you need a big fridge/freezer or a smaller one? Larger fridges of between 120-220 litres are a better choice if you're going on a long trip. For a smaller option, look to portable models or more compact 40-60 litre camp fridges.
A great 12v caravan freezer fridge comes equipped with a double-sided opening lid and is complemented by an efficient interior storage layout that will suit all types of outdoor needs. One that weighs 19 kg can conveniently fit up to 45 bottles of water or drinks. Portable fridge and freezer units cost anything from 800 to 3,000 AUD. The price is determined by the capacity it can hold. The larger the model, the more it will cost you.
One excellent solution for the outdoors is a camp fridge equipped with a vacuum sealer. This setup is a great bargain, as you can store your meats in a -6 Celsius container and not have to worry about them spoiling. Perhaps you went fishing and don't want to use it immediately. This type of fridge would be perfect, as you can store fish safely at -15 degrees Celsius and below. No more upset stomachs on your watch with your meats stored at the right temperatures.
Some Practical Cooking Equipment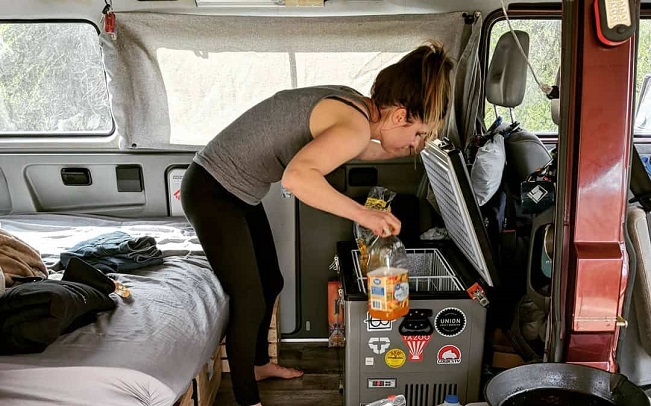 Now you have the best idea as to how to store your food. It's time for some must-have cooking equipment. Your home away from home can be equipped with a toilet, bed, and kitchen. However, most people may prefer to cook outside to avoid having all the smells of camping food staying on their bed sheets. That's why the option of outdoor cooking is a plus.
Some essential caravan-friendly items are non-stick collapsible pots and coriander, which help you not have to sacrifice the foods you desire most. You can make your famous spaghetti and meatballs on the road.
The fact that these items are collapsible means that you can have all the sizes you need without taking up space. Space is always a battle in a caravan.
To save more space, special square-sized pots come coated in Teflon with aluminium walls. This square spacing makes for ample room in the cupboard and the stove. In addition, they can come with a tight-fitting lid that is sealed enough for you to store them in the fridge.
Next, you need a collapsible dish drainer to give your dishes a place to rest while they dry. In addition, cooking utensils are a must, but be sure to choose the absolute most useful and versatile pieces. A good knife, tongs, solid spoons, and some forks are enough.
Also, don't forget that a cast iron pan is an absolute must for cooking. Whether it's in your kitchen on wheels or at home, cast iron holds seasoning well, so you are sure to have flavorful dishes. Keep in mind that it's heavy, but this pot is versatile and great to use if you have the space.
Adding the Finishing Touches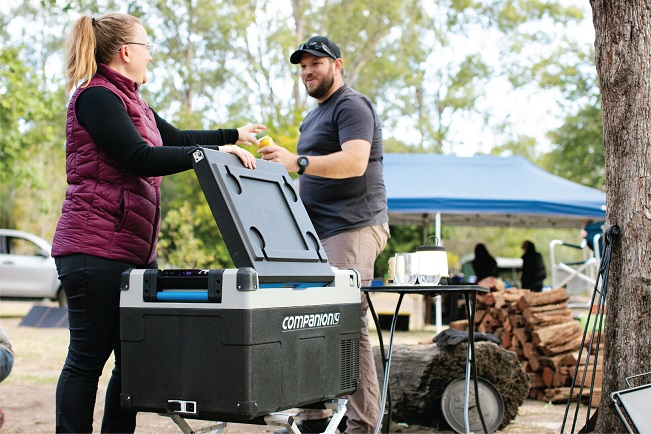 What else do we need to have a complete on-the-go house? An awning is a perfect addition to any caravan. This keeps the sun away while also adding more privacy if your caravan is parked near others.
Your awning can be easily rolled away and pulled out just when you want it. Most awnings are UV-resistant, waterproof, and washable. Having a meal under the awning increases your caravan's space. You have liveable space not only inside but also outside.
Create a savvy caravan layout with an added kitchen that is easy to set up by choosing foldable furniture. The must-have pieces are a small table and four chairs or stools. You are making all your caravan dreams come true by upgrading your already existing unit with a new room.
It's Time to Hit the Road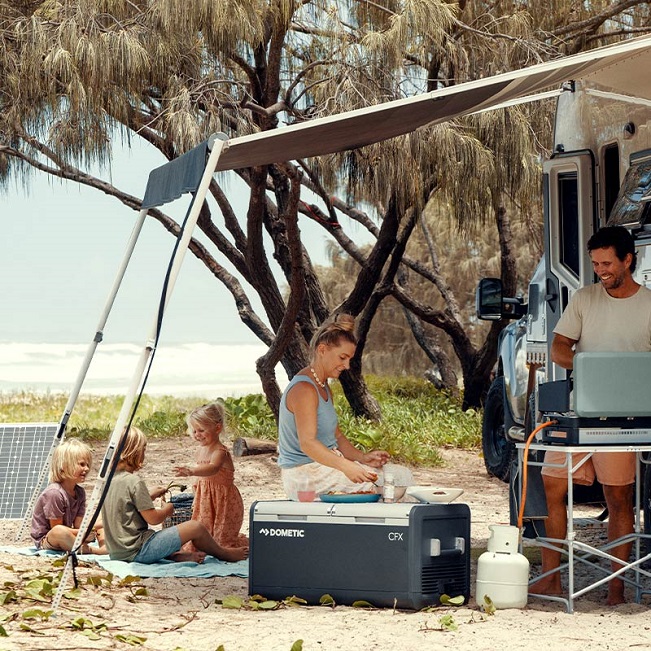 Ah, can you smell it now? It's the sweet smell of a barbeque and the sound of a family enjoying each other's company. By being prepared with these items, your children will also love to camp. They won't want to go back home, and hopefully they will embrace their new home on wheels.
However long your trip may be, may it be enjoyable and equipped with a little preparation and forethought. You will be among friends singing the campfire song without a care in the world. Enjoy the beauty of nature with the comforts of being prepared.