At the peak of its glory, Holden was making more than 200 thousand cars a year. This is in the 1970s. It was undoubtedly Aussies' favourite carmaker, finding more than 8 million owners in its long history. Though production has ceased, many of us are holding on to our Holdens. There are a slew of V8 Commodores, Calais, Statesmen and souped-up HSVs roaming the streets, just as there are smaller models, like Barinas and Astras or SUVs like the recently discontinued Colorado.
The carmaker has sown the offshoots for numerous businesses that provide servicing, modifying and tuning your Holden. This is how brands like HSV and Walkinshaw were born. They took the stock cars, with the sole intent of making them better and faster. Modifications not only increased horsepower, but also provided for lighter, stiffer chassis, supported by track-worthy suspension. Such companies proved that anyone could modify their old cars, and make them livelier and nimbler on the street.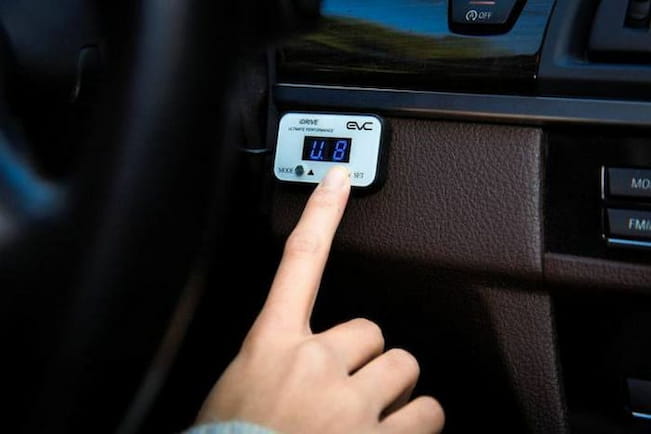 Throttle Actuation
Carburettors were used to mechanically actuate throttle bodies via a cable until the late 1980s. With the introduction of fuel injection and electronic throttle, first in 5-litre V8 engines and later in the less powerful V6s, Holden accepted technological advancements at the expense of losing the respect of die-hard motoring purists. This, however, opened up the option of modifications as to how the throttle responded. Modified throttle bodies increased performance, something that was also proven on the track.
Though you'll rarely see any of those cars today (except in the garages of collectors), companies realised that changes to how throttle was actuated could improve a car's performance by cutting down on response times. This was especially true in smaller cars with outsourced European and Japanese 4-cylinder engines, appearing in rebadged models like the Barina and Viva, and later the Cruze and Astra. Bigger cars also saw performance gains.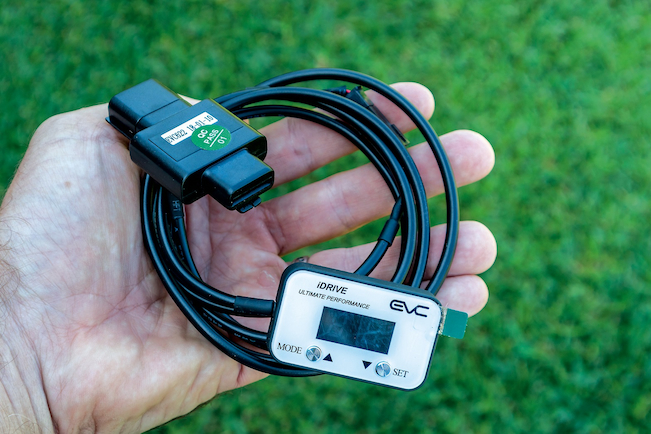 Throttle Controllers
Changes to throttle actuation come in the form of throttle controllers. These are devices that modify the electronic signal sent to the car's electronic control unit or ECU each time a driver presses on the accelerator pedal. The ECU controls a number of things in the car, including actuating electronic throttle bodies. Throttle controllers side-step signals picked up from acceleration sensors, and send a modified signal to the ECU. This helps to reduce throttle response times, or the time between pressing the accelerator and actual acceleration. The result is that cars pick up speed much quicker.
Throttle controllers work in unison with other electronic control systems, like traction control for smooth acceleration in the wet, and cruise control for maintaining the desired speed. They also work with turbos, like those in diesel engines found in utes such as the Rodeo and Colorado, and SUVs like the Captiva. Here, throttle controllers minimise turbo lag, meaning engines reach revs quicker before the turbo sets in. Overall performance is improved, resulting in a faster car.
Throttle Controllers for Holden Cars
A Holden throttle controller can be installed in any Holden with a fly-by-wire throttle. This includes all newer cars and models that are 15-20 years old. Throttle controllers can have a different number of modes, each of which can be fine-tuned to achieve the throttle response times you're comfortable with. Most units have a performance mode that is intended to reduce throttle lag. This can be subtle, or set to the highest setting if you want to find the true potential of the engine. The performance mode is good for quick starts at the lights or when overtaking on highways. You'll definitely see what that big V8 is capable of.
If you're worried that your car consumes too much fuel, you can dial the controller in the eco mode. This cuts down on the fuel consumption by limiting the throttle, essentially the opposite of what the performance mode does. Again, there are different settings as to how much this is done. Eco mode will also prove handy off-road or when towing to avoid any jerkiness when you press the accelerator, meaning it is also good for safety.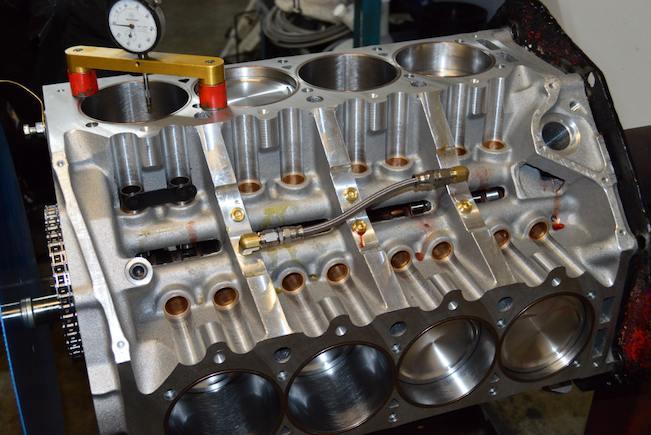 Most throttle controllers 'read' how you drive. There is an automatic mode that can be used if you want less hassle but still get decent throttle reaction times. Auto modes adjust throttle as you drive, meaning they'll actuate throttle quicker when the accelerator is down, and decelerate smoothly when you press the brake. You can dial in the auto mode, and just enjoy your ride.
If you're unsure about which mode to use, the neutral mode will turn the throttle controller off. This puts the car in its original, unmodified state. You can switch between modes easily at any time while driving, and adjust the settings from lowest to highest as you wish.
Final Thoughts
A Holden throttle controller is a worthy addition to any Holden vehicle. They provide quicker and smoother acceleration that you can feel in everyday driving, and come in handy in all types of driving. A throttle controller cuts down on throttle lag, meaning more get up and go, but also proves useful when driving on wet, slippery roads or when you're pulling heavy trailers. They're also good for thirsty cars. Throttle controllers for Holden can be found online, and are fitted quickly and easily.