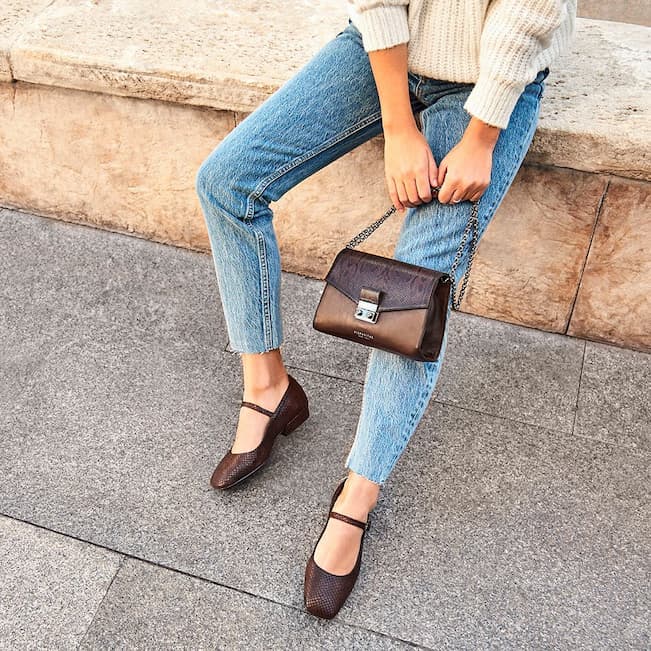 No outfit is ever complete without the proper pair of shoes that fit just right and make you feel more confident. Whether you're working from a cafe, at the office, or running errands around town, having shoes that provide you with the right support is just as crucial as their chick design. If you're aching for a new pair of killer heels or flats, here are some of the comfiest dress shoes to have in your closet.
Dress shoes for work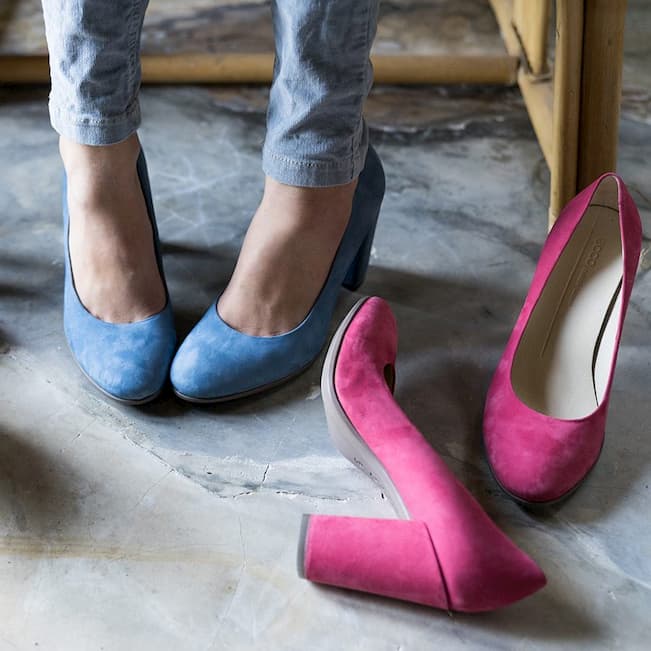 The office is a place where you should look confident, stylish and sharp but it's also a place where being comfortable in what you wear is crucial. And since you will be active most of the time, your best bet is considering mules with a heel or a classic pair of pumps. These styles of female dress shoes look pretty great and are easy to wear all day long. Stick to darker colours as they will complement your formal outfits easier and are the best choice for creating a neutral look.
Dress shoes for a wedding guest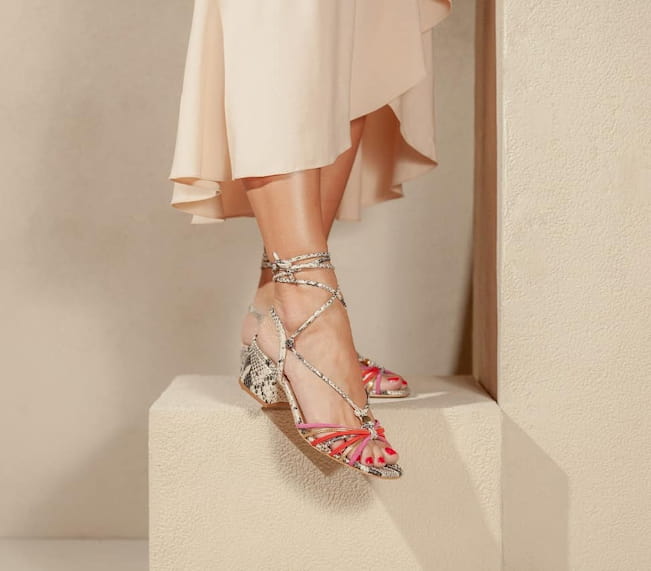 If you're wondering what's the best kind of shoe to wear for en event of this kind, buy womens dress shoes that are chic but comfortable. To be able to survive all that dancing, heels win an ankle strap are a great choice. If you have a hard time wearing high heels for a longer period, get a pair with chunky heels. As for the colour, it all really depends on the dress. If you have a patterned outfit, your best bet is choosing female dress shoes in one colour. And if your dress is monochromatic, you can go with a pair of heels in some bold colour or minimalistic textures.
Shoes for women who are all day on their feet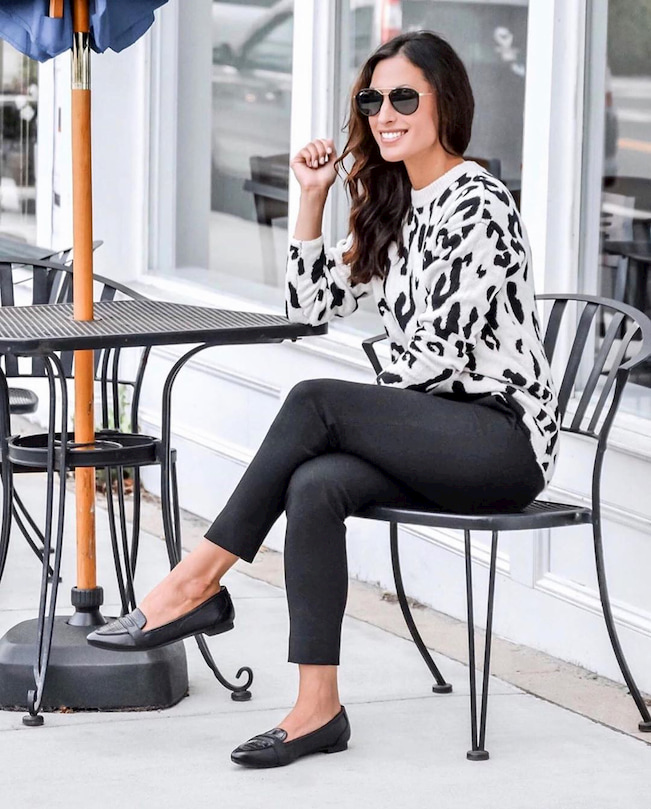 It's a busy life and most of us are always in a rush. But, running from one place to another doesn't have to be painful. Boots, low-heeled pumps or flats are the perfect types of dress shoes for these ladies. They are comfy to wear and oh-so-stylish. To boost your comfort, consider adding insoles.
Dress shoes for standing all-day
Whether you work in a bank or a retail store, standing all day can cause a lot of stress and pain to your feet. In this case, quality pairs of mules, flats or low-heels will be your best pals. They will keep your feet comfy and your physique stylish. If you want to add a bit of height, opt for a pair of slingback kitten heels.
Pumps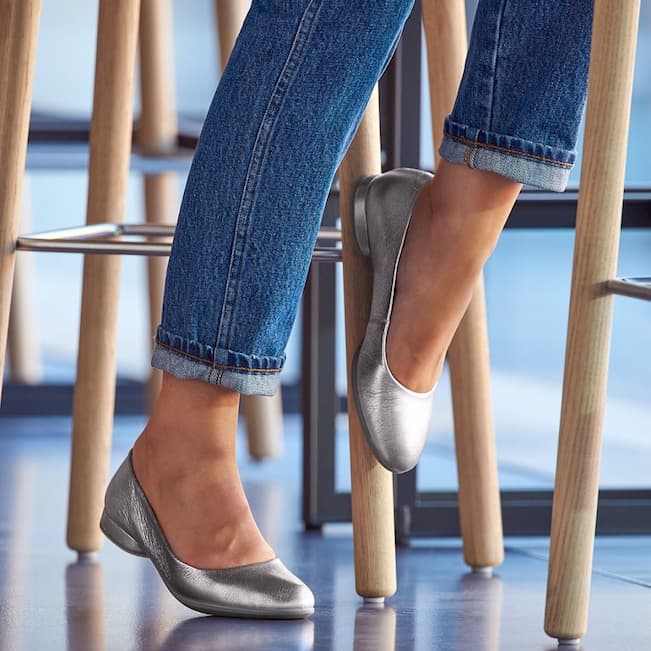 Put a pair of pumps on your feet and you are ready to do anything and go anywhere. Whether you are headed on a date or to the office, these dress up shoes for women can be worn with almost everything. In terms of colour, stick to traditional shades like grey, black and blue as you can wear them all-year-round.
Loafers
A pair of loafers will help you keep things effortlessly chic. No matter whether you need to go to the market, have brunch with friends or go to work, loafers are suitable for a range of occasions. Pair them with a pencil skirt, slacks or jeans and you are ready to go.
Dress boots – When the weather gets chilly, boots can be the statement-making part of your outfit. Look great every day and keep your tootsies warm in cool dress boots in shades of grey, brown or black. If you're looking for a pair to upgrade your fashion game, go with the trendiest colours of the season.
Dress heels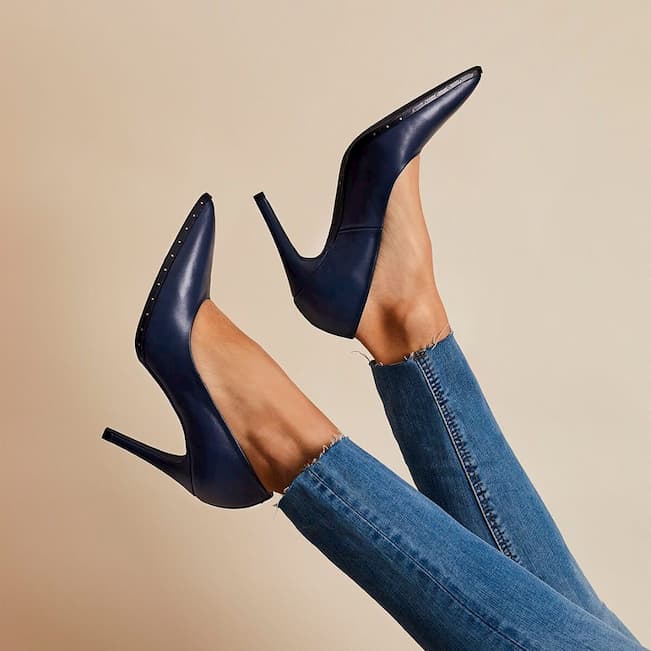 These are the perfect shoes for dressing up any outfit. Although heels can go with anything, you still need to consider the occasion and the outfit you are wearing. For example, open-toe heels would not be appropriate with a knitted dress and elegant heels would not be the best match for your casual everyday outfits either.
When it comes to choosing the right pair of shoes, you should highly consider your choice of outfit and the occasion. As for their colour, you can match your shoes with your outfit's tones or go with a model in contrasting colours for a bolder and fashion-forward look.
Regardless of what type of footwear you choose, make sure you feel good in it. The right pair for you can prevent foot pain and improve your posture. It will also help prevent the common foot issues like spurs, corns, bunions and other deformations like joint ailments or plantar fasciitis. Good shoes can improve your circulation and allow you to be more active and feel better while going about your day.