An interesting thing is happening: as I grow older, I consciously witness how my fashion style preferences, my likes for furniture and generally the things I enjoy in – change. Maybe that's because I evolve culturally as I read a lot more now, pay more attention to my lifestyle and I actually follow the news more regularly because I like to know a thing or two about what is happening in my country and in the world. For most people, this rather 'natural' change occurs in a direction that corresponds with their deeply embedded beliefs, which is why it led me to appreciate everything vintage, after being into trendiness for so long.
The term 'vintage' by its widely accepted definition, refers to something which can be described as high quality from past times, or something which is the best of its kind. So, I like to think of vintage stuff as things that have a rather rich content, a story behind their existence and a purpose for their simple being. Which is why I fell so in love primarily with vintage jewellery and vintage furniture.
Inspired by the newly 'discovered' world of vintage stuff, I took on a small re-decorating action in my home. Me and my mum did a little digging in the basement of her house and found the old furniture from my grandmother, surprisingly, in a perfectly good shape. My grandmother was an extraordinary women with great taste in everything beautiful – furniture, clothes, hairstylists, face and hand creams and perfumes. After she passed away, we moved the old furniture into the basement to free some space for other purposes and now that furniture will beautify another home: mine!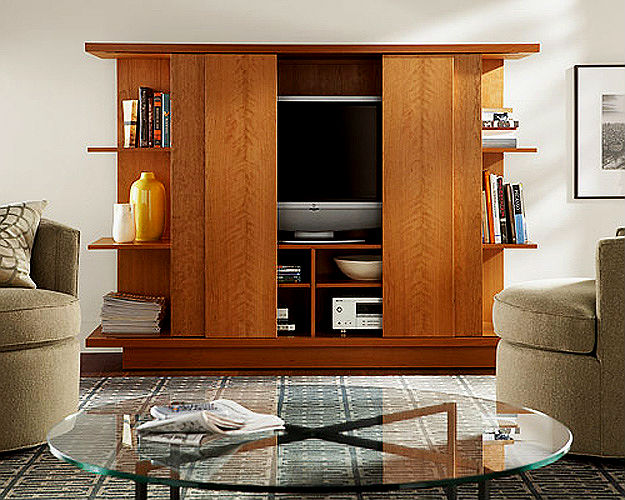 I particularly liked her old TV cabinets with doors. These were originally made of wood and painted in brown colour, but because of the time they have spent in a rather moist, cold and completely dark room, they were rotted a little. I renewed them by brushing the wood a little and repainting it in another colour which fits my living room better – vintage-y blueish. It fitted perfectly in my living room design, so I started looking for stores that sell vintage furniture to add some more pieces and completely change the ambiance of my home.
If you also have a tendency towards vintage stuff, there are many online and offline stores that sell these pieces. And if you're also looking for vintage TV cabinets with doors to provide you with a stylish TV surface, functional storage and a good-looking furniture piece, these stores are the gates to the heaven-like world of vintage pieces. I just hope you don't leave with a bunch of other stuff in your shopping bag and no TV stand! Happy shopping!