Sourcing electrical parts and supplies in Australia doesn't have to be a chore. As a customer, you want the best prices, high-quality products and speedy delivery to your specified address. Sparkies benefit from buying in bulk, and with products delivered to the job site, and homeowners and DIY-ers can have all orders at their doorstep in the shortest possible time.
Changes brought on by the global pandemic means online shopping is here to stay. The benefits? Customers get lower prices, a wide choice of products, and fast delivery. All from the comfort of home. For anyone with electrical supplies in mind, this also means convenience.
Range of Electrical Products on Sale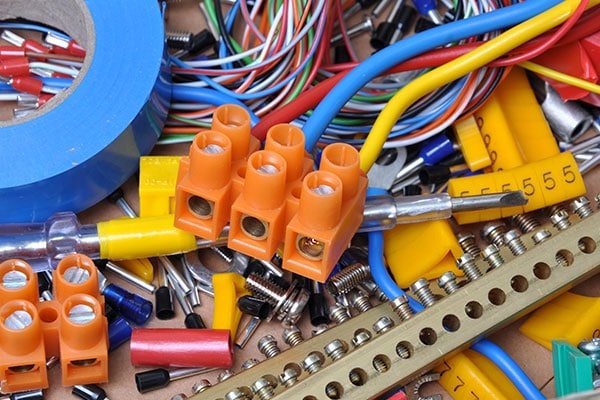 Stores differ as to the type and range of products they offer and the customers they sell to. Electrical goods wholesalers might be the best place for tradespersons or anyone doing major home renovations, as the product line will include everything that is necessary from start to finish. This includes power supply and communications cabling, conduit and fittings, low and high voltage circuit protection devices and various switches and sockets. If you've come this far, then the same store may also offer basic and industry-standard tools, PPE and testing gear and all sorts of accessories.
Other stores go the one-stop-shop route to include things like lighting solutions, plumbing supplies and parts, as well as all things air-conditioning. The benefit here is that you have everything at your fingertips with brands and lines clearly defined. Stores like these will often carry the entire lineup of particular products, for instance, powerpoints, from multiple producers and this lets you wage your options as to what you need and how much you are willing to spend. For tradies, this is more a matter of doing the math and going for value. And for anyone doing work in or around the house, electrical supply stores offer quality, standardised products and choices.
And point to consider is whether stores stock industrial supplies. Though you'll find basic electrical gear even in department stores, parts and supplies used for high voltage settings are what differentiate serious suppliers from general stores. Industrial switches, plugs, outlets and sockets, as well as circuit protection, are built to higher standards and need to run under hazardous conditions, under heavier loads and for much longer. As a rule, stores that stock these supplies will almost always have what you also need for home.
Quality and Standards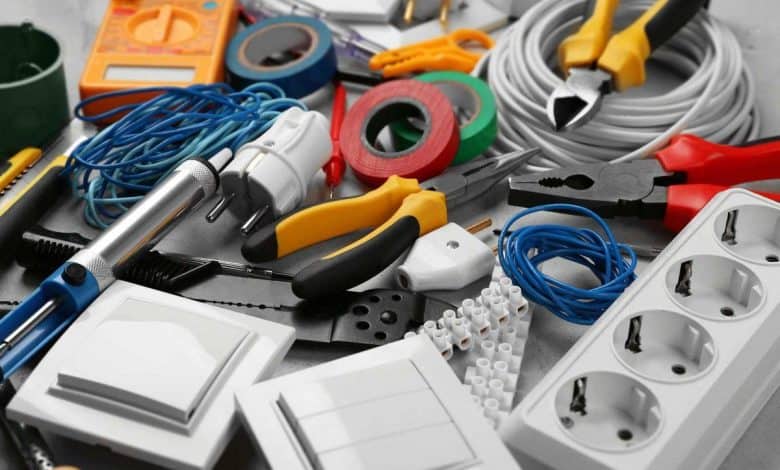 Quality standards are constantly being upgraded with new regulations. For electrical parts and supplies, this means better build, higher-grade materials and standardised equipment. The goal is to minimise safety risks, both at home and at the workplace. Electrical shock, short-circuiting and fires are common occurrences due to the use of poor or substandard supplies, and this is what you want to avoid at all costs.
Recommendations are to go with approved gear. This has passed quality controls and Australian Electrical Standards. All local producers are bound to meet regulations for all electrical parts and supplies used in Australia, and this also extends to appliances and devices with separate state and federal legislation. Importers are restricted as to what and from where they can bring goods into the country.
Steer clear of unapproved imports sold online, and instead buy local each and every time. You get clearly defined warranties on every homegrown product. When certain supplies are not made locally, then research electrical suppliers that stock trusted international brands.
Prices and Availability
Online stores have one obvious benefit over small, family-owned electrical retailers, and to some extent larger hardware stores and chains that also happen to stock electrical power supplies and fittings. And that is the price. With no overheads like rent and wages for retail staff, products can be sold at lower price points. And buying bulk is simpler, and more cost-effective when working on larger projects.
Products are stored in warehouses. With simplified ordering, any product that is not in stock is available within a matter of days. You won't be wasting time and money ensuring you get what you need when you need it.
Deliveries and Money-Back/ Return Policies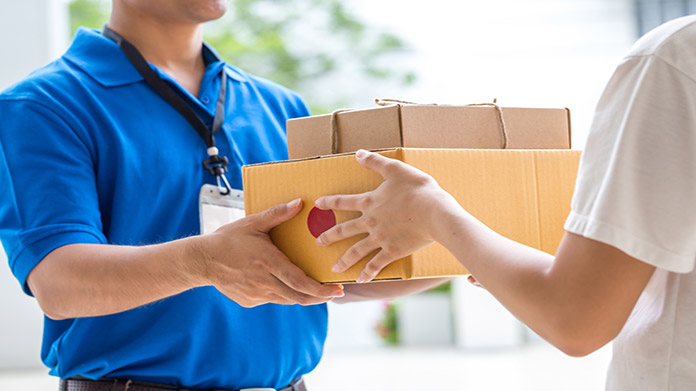 Online businesses excel at getting goods delivered as fast as possible. Electrical wholesalers and retailers can deliver any specified order and in any amount to the address of your choosing. Need a few sockets for the garage extension? Or possibly rolls of cabling for new developments? Stores can have them delivered when and where you need them. For sparkies, this streamlines work and cuts out costly trips to the shops.
Businesses grow and earn trust by establishing working relationships. Most stores offer free deliveries when purchasing goods over certain amounts. But they gain trust by offering refunds on goods that have been damaged during transport, or goods that have been ordered by mistake or in quantities larger than specified. To be on the safe side, purchase your goods from stores that offer money-back guarantees for damaged goods, or returns for anything that you don't need.
Choosing a Store
Choose suppliers of electrical goods that stock quality products backed by warranties, sold at decent prices, and have a wide product range. To make your work easier, also choose stores with secure and flexible payments, decent return policies and quick deliveries.