So, you have decided to expand your family and get a dog? Kudos to you! Having a dog is quite exciting and fulfilling. It's fun, entertaining and nerve-wracking sometimes, but all-in-all, having a dog is amazing. Your dog can become your best friend, a partner in crime, and a family member that you cannot live without. Now, while all of this is amazing, dogs also have needs of their own. Thus, stocking up on pets supplies is essential for this new phase of your life.
Pick the Right Dog Crate
Dog crates are one of the easiest and most convenient ways to help your dog adopt desirable types of behaviour. And one of the main reasons why dog owners decide to invest in a crate is to potty train their dogs. However, if you manage to choose the right size of these pets supplies a crate can also help your dog feel safer whenever feeling anxious or scared. When choosing a crate, professionals recommend getting one in which your dog can grow. This means that taking into consideration how large your dog will be when fully grown. This, along with material and the safety level offered are the main things that can help you determine the right crate for your dog.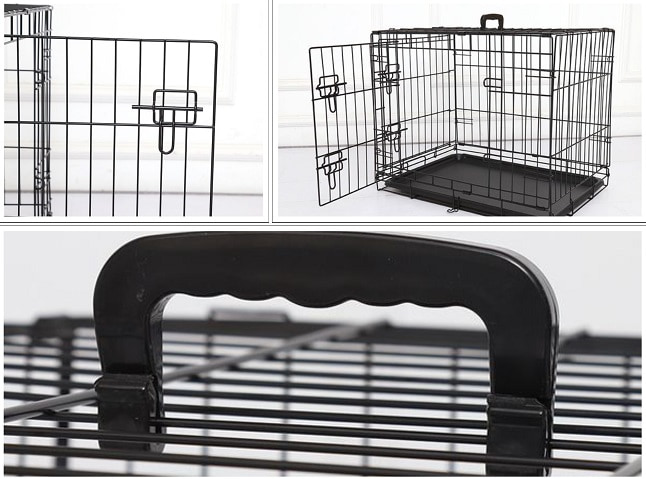 Choose a Good Bed
Just like you love to sleep in a comfortable bed, your dog needs and deserves the same thing. This is why you should consider investing in a good, quality and comfortable bed. There are lots of them to choose from, so it is paramount to carefully look through all of the options while considering your dog
s specific needs. Usually, they differ in material, size and shape, so if you plan to place the bed in the crate, make sure you choose the right size.
Get Some Dog Bowls
Your puppy deserves to feel loved and welcomed in your home and having its own food and water bowls can increase the feeling of security and help it know that where's his territory. When it comes to food, make sure you choose from a brand that offers highly nutritious options. In case your dog is still young, it is paramount to choose food that is specifically designed for young dogs.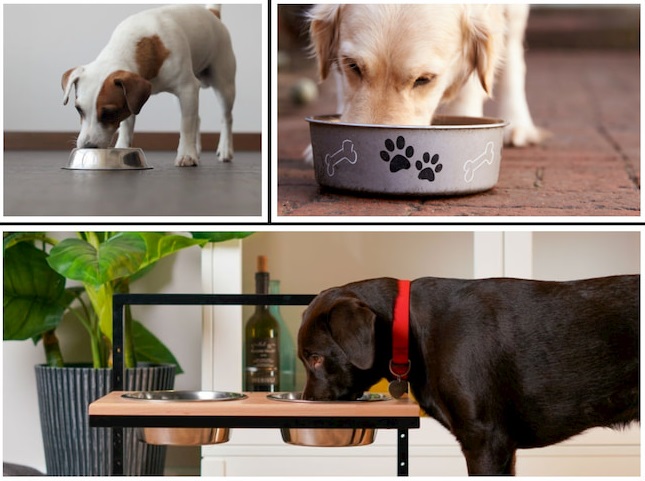 Think About the Dog Collar & Leash
Regardless of the size and age of your dog, having a collar and leash is essential. It is recommended to choose an adjustable dog collar and sturdy leash. This will certainly contribute to making the most out of your daily walks.
Note: For those daily walks, you will also need poop bags and poop bag holder.
Dog ID Tag & Microchip
Your furry friend should have a dog tag which contains its name and your contact information. Usually, these tags should be attached on the dog's collar, so in case it gets lost, one can easily read the information from its neck. Additionally, microchipping your dog is also essential according to the Domestic Animal Regulations. In case you are not familiar with this, microchipping is a permanent method of electronic dog identification. This is usually done prior to purchasing/adopting your dog.
Stock up on Toys
Dogs love to play and chew on things. So, instead of risking seeing your shoes or furniture torn apart, you should invest in some quality dog toys. Did you know that there are puzzle toys for dogs?! Yes, that's right. Dogs are curious creatures, and these puzzles can help them engage their brain by challenging them to solve the puzzle. Besides puzzles, you can also get it some chew and chase toys. Dogs love to stay active and these toys provide exactly that. What's more, chase and chew toys are also great for helping your dog get rid of stress and anxiety.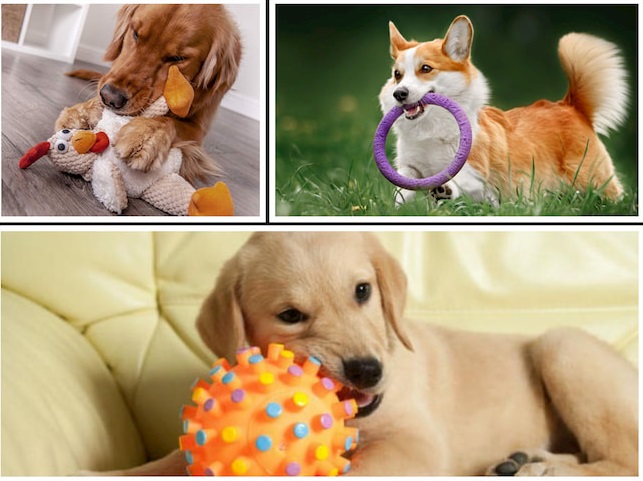 Things That Help with Maintaining Proper Hygiene
If you have chosen a dog that has lots of fur, you should invest in a quality dog brush. These dogs need daily grooming if you want to avoid matting and tangles. Also, don't forget to get a dog shampoo. In fact, bathing your dog regularly is a must if you want to keep the unpleasant dog smell out of your home. For that purpose, it is always better to invest in shampoos that are specifically made for dogs.
Invest in a Quality Enzyme Spray & Carpet Cleaner
The chances that your dog is going to have an accident or two on the carpet are huge. This can usually happen during the training process, but either way, you need to have an enzyme spray and a carpet cleaner at hand in order to get rid of the odour and the stains.