Parenthood is a wonderful adventure that's both joyous and challenging. It's a journey filled with joy, love, and a fair share of sleepless nights and diaper changes. In this busy world, new parents need all the help they can get. So, what better way to support them than by gifting them something that makes their lives easier and a lot more enjoyable? In this guide, I'll share with you some practical gift ideas that will provide genuine assistance for new parents.
Newborn Tops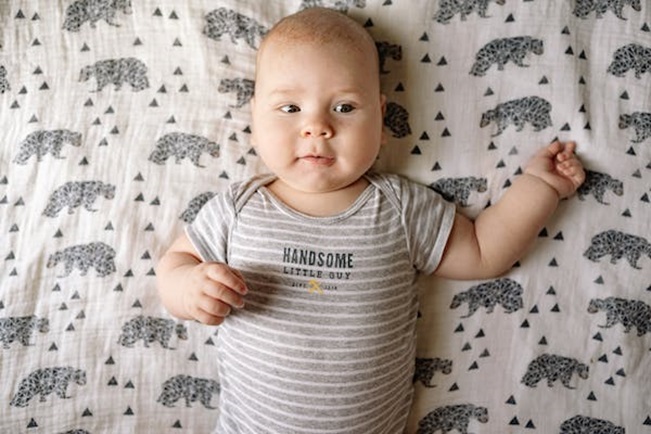 Babies go through clothes like there's no tomorrow. Whether it's a diaper blowout or a sudden food mishap during mealtime, they need a change of clothes multiple times a day. Having a stack of soft and comfortable baby tops can be a lifesaver. Made from comfortable materials like organic cotton and bamboo, these garments are so soft that they make you wish they came in adult sizes. The materials are gentle on the baby's skin and breathable, making sure the little one stays cosy all day long. 
Modern baby tops online come in many adorable prints and patterns. From playful animals to charming shapes and subtle hues, they're like wearable art for babies. You won't be able to resist the urge to 'aww' when you see the little one in these. As for practicality – there are snaps and buttons in all the right places, so the act of dressing and changing becomes a breeze. 
What's the Most Comfortable Fabric for Babies?
Among the plethora of options out there, one fabric stands out as the superstar for tiny tots – and that's organic cotton. When you run your fingers through organic baby tops, you'll immediately understand why it's a go-to choice for newborn clothes. Its gentle touch against a baby's delicate skin is like a warm hug – smooth, cosy, and not at all scratchy or irritating. Organic cotton is also hypoallergenic, meaning it's less likely to cause allergic reactions or irritate sensitive skin. Babies have such delicate skin, and you want to make sure that whatever they're wearing doesn't cause any discomfort.
Breathability is another advantage of baby tops made of organic cotton. Babies can't regulate their body temperature as efficiently as adults, so breathable fabrics help prevent overheating. It keeps them cool in warm weather and retains warmth in colder temperatures – a win-win all year round.
Baby Monitor
Every new parent wants to have their eyes on their newborn 24/7. However, that's hard to achieve with our modern fast-paced lifestyles. Using a baby monitor, they can track the little one's sounds and movements while working or doing chores around the house. These nifty devices come in many different designs and price tags. Some of them only transmit sound, while others let you watch the baby as well. Different monitors offer different ranges, so the parents can monitor their little ones from wherever they are in the house.
Certain models even allow for two-way conversation, so parents can lull their baby back to sleep without physically entering the room. All things considered, a video camera or baby monitor is a useful present that new parents will love. It gives them peace of mind and lets them watch over their child closely even when they're not in the same room.
Parenting Book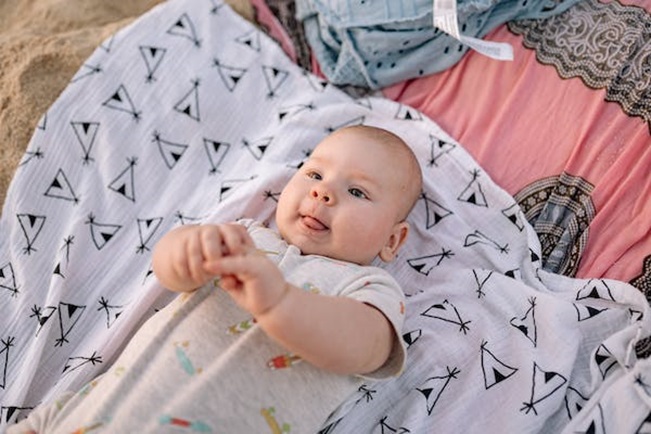 Stepping into parenthood is stressful and overwhelming for many people. So, a good deal of practical tips is always welcome. Parenting books offer a lot of useful information, including how to quickly put their little one to sleep and what types of food they can eat. This way, new parents can educate themselves on a variety of topics and make their struggles a little easier to handle. Some books also offer interactive sections full of templates and checklists, so they can organise their daily lives better.
Spa or Massage Gift Certificates
Taking care of a newborn baby includes a lot of sleepless nights, constant worry, tense muscles, and overall tiredness. So, why not give the new parents a break from the constant hustle and bustle with a few spa or massage certificates? After all the sleepless nights and non-stop baby duties, they could use some pampering. Relaxing in a cosy massage chair hits the reset button for tired moms and dads. It's a chance for them to unwind, de-stress, and have a peaceful moment for themselves – and they don't get many of those at home. 
House Cleaning Services
Under the wrong circumstances, a lot of people might take this kind of gift as an offence. Who wants to hear that their home is dirty and receive intrusive and unsolicited help? However, having a newborn baby turns a cleaning service gift card into a heartwarming gesture. If you have a friend or family member who's recently welcomed a new child, you know they have a full schedule. Newborns need constant care and attention, and there's not enough time to accomplish everything, especially in homes where both partners are working.
Professional house cleaning is a wonderful practical gift that helps your loved ones relax and get their home in good shape as they tackle their many other duties. Plus, many young children are often sensitive to dirt, dust, and mould, which are common allergens. So, this gift also brings health and peace of mind to the new parents.