Years ago, bathroom washbasins were simple, small round dishes used for washing your hands and face. Today, these pieces have greatly evolved and have not only a functional but also an aesthetic purpose. When browsing the products of bathroom fixture stores you will come across units in a wide spectrum of styles, types and colours. Some of them are self-contained, others must be installed on or in a countertop while there are models that are mounted in a vanity. The best choice for you will depend on your needs and preferences.
Before splurging on a bathroom basin, there are a couple of things to keep in mind to make an informed buying decision. Keep your available space in mind as different types of bathroom sinks take up a different amount of space. Also, consider who uses the bathroom most – kids or adults? Choosing delicate sink materials for high-traffic and children's bathrooms may not be the best idea. Instead, go for more durable and tough alternatives.
Wondering how to keep your bathroom sink clean? Do you want a low or a high-maintenance sink? Not all cleaning products are compatible with all types of sinks – for instance, stone, wood and metal are more sensitive and require different cleaning products than solid surface or vitreous china sinks.
Types of Bathroom Bash Basins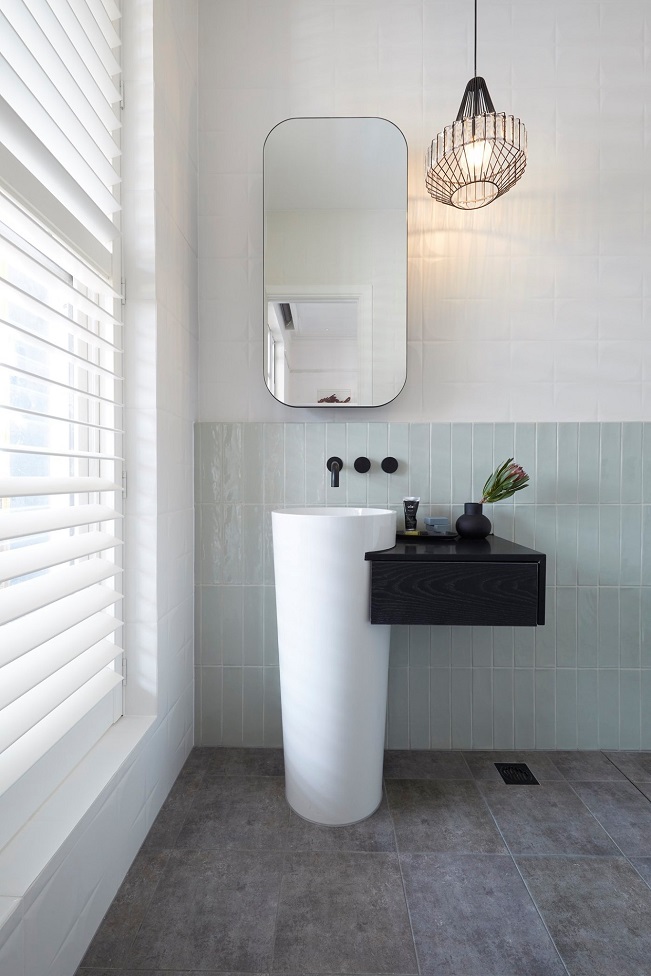 This is a classic design of bathroom basin. It is floor-mount and it is often used when the space is tight. Aside from its classic look, this sink is elegant and can be easily used as a focal point in both smaller and more spacious bathrooms. As their name suggests, these sinks are mounted atop of a pedestal which gives them support and serves to cover unsightly pipework. These models are also known as full pedestal sinks. There are also semi pedestal basins which are completely mounted on the wall because the pedestal is only there to cover the pipes. This basin provides elegance without taking up floor space.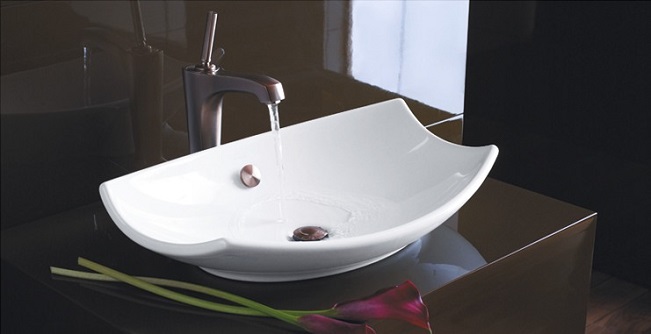 This sink sits atop of a countertop creating a unique vanity look. Vessel sinks require a waste-drain system and non-standard faucet and are mostly used in major bathroom renovations or new construction. The faucet used for these basins should be either wall-mount or deck mount on a pedestal. As their name suggests, the vessel basin is simply a vessel into which a faucet pours water. Vessel basins can range from porcelain china bowls or granite to art glass or alabaster stone. The designs are unlimited and the good thing is you can have a custom-made piece for a reasonable price.
These are sometimes called rimmed sinks and are typically installed in a vanity countertop which is usually plastic laminate. They are trimmed out with a metal frame while the sink itself can consist of porcelain-enamel or cast-iron coating bonded to a pressed-steel or cast-iron core. The plumbing supply and waste lines are concealed in the vanity base.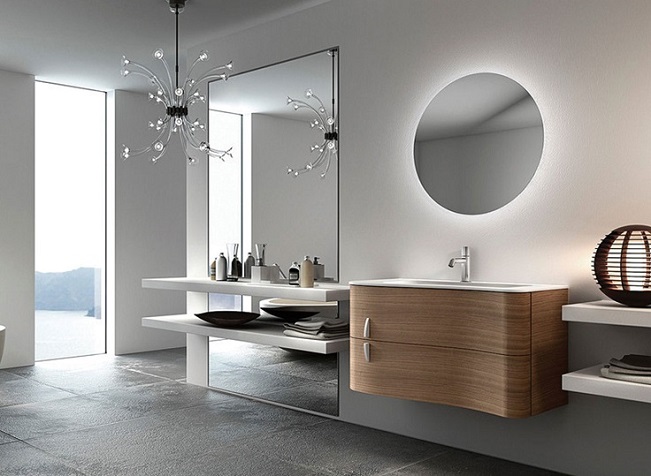 These models provide a premium, clean look and are often found in newer constructions and remodels. They cannot be installed into tile or plastic laminate countertops but only into solid-surface counters, like synthetic or stone composite tops. They are mounted from the underside of the counter and are usually made from vitreous china, porcelain-enamelled cast iron, metal like stainless steel or copper or from a composite resin material.
Sinks can be made from different materials. Before you choose the perfect option for your bathroom, consider how its material will influence your bathroom's style. Porcelain, fireclay and vitreous china are clay-based ceramics with a lustrous surface. They are durable and easy to clean. Metal sinks include brass, copper and stainless steel which are extremely durable but they may show spots of hard water over time. Glass sinks are usually made of tempered glass which is resistant to shattering.
Cast iron sinks are made of solid cast iron coated with enamel. They are easy to clean as well. Last but not least, solid surface sinks are made from the same material as solid surface countertops. They can easily mimic materials like marble and granite. They are durable and easy to clean which makes them perfect for high-traffic bathrooms.