Who Invented Pants for Women?
Pants are one of the comfiest and most favoured clothing pieces among women that can be worn for almost every occasion. Although these days wearing pants by women is completely normal, this was not the case in the past. It was around the early 1800s when women started wearing pants or to be more precise, the baggy knee and ankle-length trousers.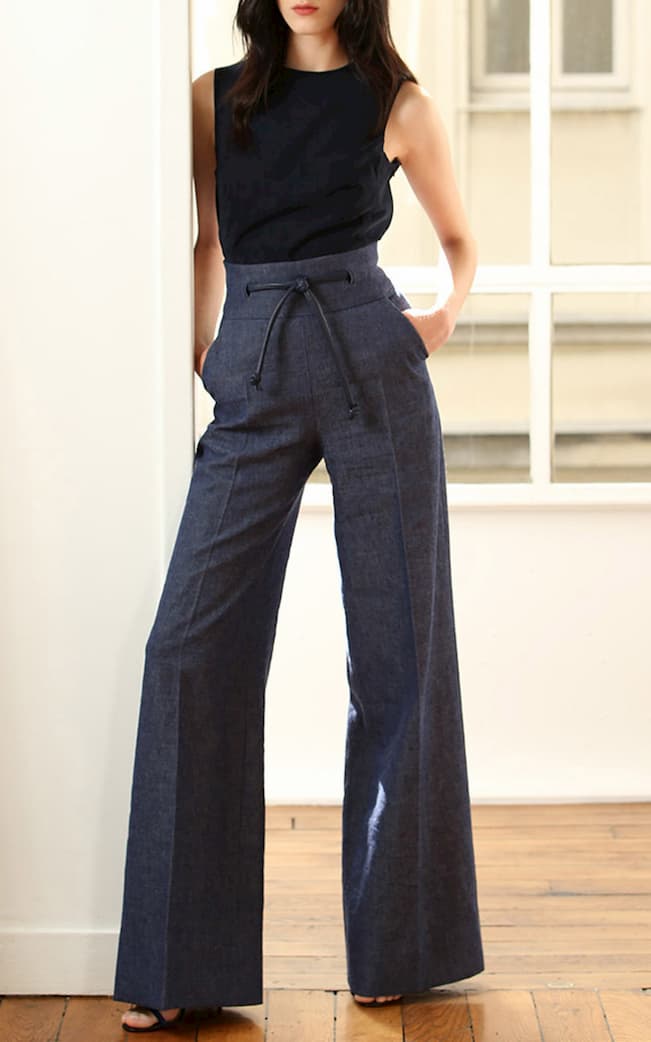 Tips on Wearing Wide-Leg Women Pants
Bodies change with age and with this comes the change of fashion choices. The crop tops and super skinny jeans should be replaced with some more comfortable jeans, wide-leg pants for women and age-appropriate jumpsuits. And while a lot of you think that being fashionable as a middle aged woman, this is not true.
Nowadays, mature women can still be fashionable and feel good in their own skin thanks to the large selection of clothes. When it comes to bottoms, the wide-leg pants are a stylish yet comfy choice. These timeless pants for women can flatter any body type while being extremely versatile. There are a lot of types of such pants on the market that can look flattering and appealing, but only if worn properly.
Match Them with a Close-fitted Top
One of the most popular and versatile types of wide-leg women pants are the high waist flare pants. These can go perfectly with a fitting top (cotton blouse, turtle neck, etc.) and knee-length coat that is worn like a cape. Whether you have a pear, hour-glass or another body type, this fashion outfit is perfect for women of all ages. The high-waist of these pants can help you hide the muffin top (if any) while making your legs appear longer. The coat, on the other hand, can make your outfit look more elegant and sophisticated. For those occasions where elegance and formality are required, you can wear them with a shirt (preferably in white colour).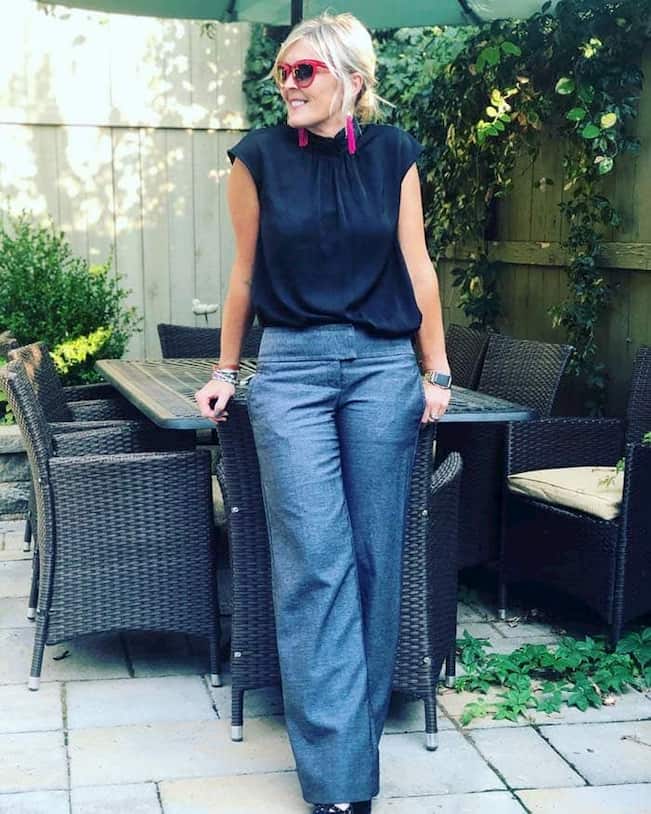 A Looser Top Can also Come in Handy
In case you don't feel comfortable wearing a fitting top, you can pair these wonder pants with a wider top. Looser blouses and shirts are among the most popular choices for such outfit. When in the mood for wearing such an outfit, just make sure the top isn't too wide.
Try Wearing Them with a Belt
Except for choosing high waist wide-leg pants, you can always accentuate your waist with a nice detail like a belt. Belts are considered a secret fashion accessory as they have the 'power' to highlight your curves in the most flattering way that is everything but not provocative. There are lots of them to choose from ranging in thickness, length, material, colour and style.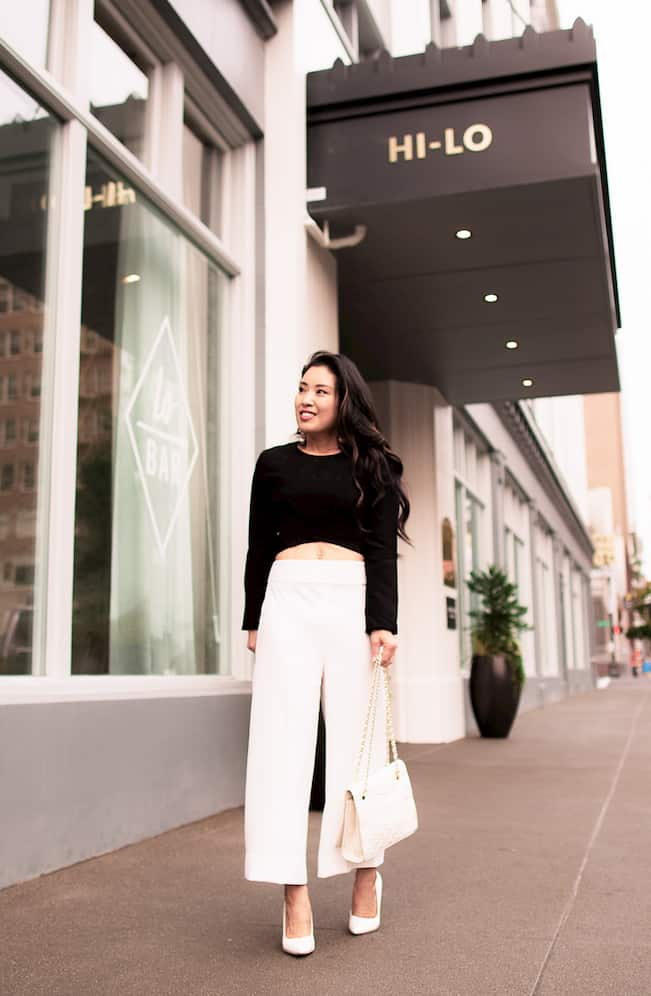 Highlight Them with Heels
Whether wearing long or ankle-length wide-leg pants, both types can go perfectly with a nice pair of heels. Depending on what type of wide pants and shoes you choose, you can create either a casual or an elegant look. On the other hand, heels can certainly make you look taller by making your legs look longer. If this is the effect you want to achieve (longer legs), then you should probably combine long wide-leg pants with heels.
Some Important Things to Have in Mind
Owning at least a pair or two of these pants would be great. According to fashion designers, white, black and navy are the ideal colours for such women pants because they are considered simple yet sophisticated. These colours are a staple in the fashion world and ones that could match almost any other colour. For instance, depending on the mood, you can choose a top that's in the same colour/hue or you can opt for something more brighter and bolder.
Except for the belt, handbags also play a huge role as they are considered the final touch to any outfit, so make sure to choose a handbag that can match both your current outfit and the occasion.
One thing is certain, whether you opt to wear flared pants with a new and fancy top or with an old t-shirt, the thing that matters the most is how you wear them. Feeling good in your own skin and feeling comfortable with the chosen outfit is key. So make sure you choose pieces that will make you feel comfortable and full with confidence.