Can you possibly think of a room that speaks more of serenity, togetherness and relaxation than the living room? Even though the bedroom is nowadays considered to be the oasis for restfulness and rejuvenation, it's the living space that's at the very centre of the home, the one where most of the traffic happens.
As such it deserves to get an upgrade of comfort to further emphasise its importance. If you're out of ideas on how to do it and want to get inspiration, read up to find out some of our own!
Cosy It Up with Comfy Furnishings
I've always considered luxurious armchair designer models to be the embodiment of comfort. And even more than a sofa, because an armchair is smaller, allowing you just enough space to curl up and enjoy all by yourself. Not surprising why many end up taking afternoon naps on this incredible furniture piece!
Moreover, you can make of it anything you want, including using it instead of a sofa by getting a pair of armchairs combined with a coffee table or side tables. This is something that works well especially in smaller living rooms where you want to make the most of the space without cramming it up.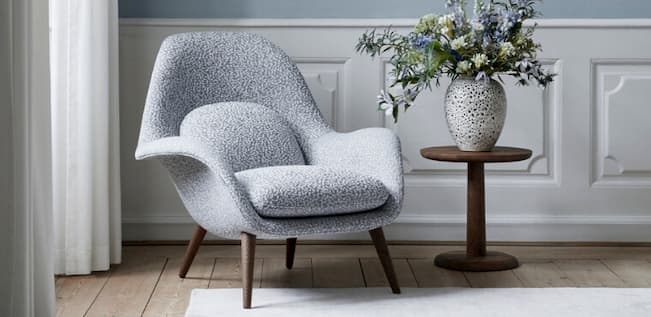 If you want to increase the dose of comfort, get a swivel armchair for more ease of movement or simply add bamboo textiles known for their softness like fancy throws. A stylish and versatile piece such as an ottoman  to rest your feet also makes for a great addition, particularly if you're fond of the idea of napping in the living room!
Lastly, don't forget to include the vividness and softness of cushions. No matter the style of the designer armchair you opt for, be it more ornate like the French provincial and vintage, or something simpler like the modern with minimalist lines, styling it up with cushions is sure to provide you with an outcome that oozes comfort.
You can splurge on those made of cotton, linen, or even go for something luxurious like cashmere for a bit of opulence. As a finishing touch, tie the place together with a rug that offers comfort with every step. This is a great element, especially if you've got open floor space and you want to separate the resting area from the rest of the room with an armchair designer sofa combination.
Invest in Privacy
To be able to pull off an intimate result, a place that reminds you of your loved ones and good time spent in their company or your own, you ought to take care of privacy as well. More so as it's part of comfort too! There are several ways you can achieve this: by introducing curtains, roller blinds, or room dividers.
Curtains
These are elements you can make use of for the interior decor besides for protecting your intimacy which is apparent from the variety of fabrics, designs, colours and patterns they're available in. Invest in modern curtains like a pro, deciding on the amount of intimacy you want to achieve, and you've got cosiness guaranteed.
They're useful if you wouldn't mind spicing things up with a contrasting colour than the one already present in most of the room, but if you prefer a more harmonious outcome choose a colour that matches one dominating the decor.
Blinds
If you'd like to have more control over the light and shade perhaps you'd like to get modern roller blinds instead. Besides offering utmost privacy, they're great for room darkening, creating a warm intimate ambience, and they even go well together in a combination with more delicate transparent curtains that you can use to increase the homely feel.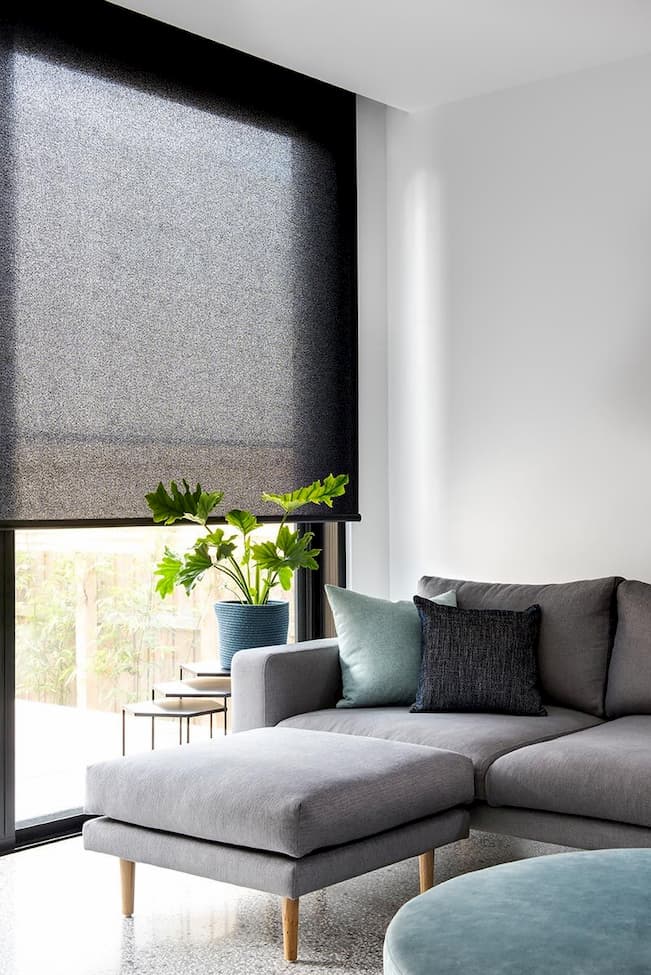 Dividers
Last but not least, the room dividers are a touch that adds to the decor in a subtle way. Same as with the rugs, they're great for organising the space in open floor plan homes, but that isn't the only reason you should use them. They're also flexible elements you can have the freedom of using anywhere you want, wherever you feel the need to increase your privacy.
Moreover, they're available in a wide range of materials, from plastic and wood to textiles, so they're fun decor pieces you can use to elevate the look of the living space. And oh, they're ideal pieces too if you want to personalise the room. For instance, you can decorate the dividers hanging your photos on them, or if you have a creative side hang some of your artworks and create your own gallery.
Here you have the flexibility to choose whichever style you're up for, be it abstract art, impressionist, realist, surrealist, pop art, or go for something like prints that you can frame yourself. There's no room without art, especially one that you hope to improve with cosiness. Pick your artworks well, and you'd effortlessly achieve this.