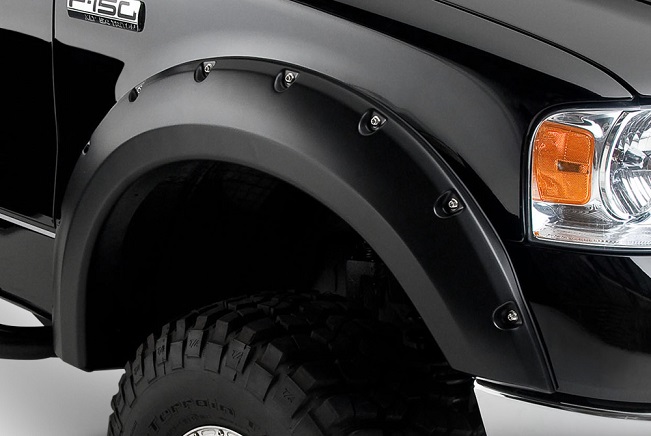 If you're a proud Land Cruiser owner who has decided he wants to take his vehicle for a drive off the beaten track, then you have to understand how important it is to protect it from all the dangers that come with off-road driving. Some of the most common off-road accessories that add functionality on the off-road, but also complement the vehicle's looks, are the fender flares.
Because of the popularity of the Land Cruiser fender flares for most models and makes can easily be found online. Whether you're a 76, 80, 100 or any other series model owner, you can rest assured you'll find Land Cruiser fender flares with relative ease in many different materials, sizes and shapes.
Depending on your needs and demands, there are fender flares that accommodate your current wheels, fender flares that will allow you to install larger wheels for a better off-road experience and a more aggressive stance on your look. Some of the most commonly used materials for manufacturing fender flares are polyurethane, ABS molded plastic and fiberglass. Some fender flares can be painted, while others can not. Check with your retailer to ensure whether painting the fender flares is a possibility.
Some of the most popular manufacturers of fender flares are Bushwacker, Kut Snake and Prestige. All of them produce different designs that are specially made to satisfy a certain group of customers. The most common designs are extra-wide fender flares, which are favoured by off-road enthusiasts, and street style flares.
Extra-wide fenders add width to your Land Cruiser's wheel openings by expanding and extending the size of the fenders, offering more protection to the car's body against rocks and other debris, as well as adding a rugged look. This fender style is essential for big wheels in order to keep the paint job from rocks, dents and everything else that the road throws your way.
Street fenders usually have a smaller profile than extra-wide style fenders, and they provide a low-profile, sleek appearance while still providing a decent amount of protection around the wheel. They can easily make your Land Cruiser stand out in the street and are relatively easy to install as a do-it-yourselfer.
Before purchasing fender flares, ensure you get the right fit. In order to do so, you have to know the model, make and year of your vehicle, as most fender flares come built for a specific make and year. If you don't consider yourself capable of installing them on your own, ask for help from a friend or go to a mechanic to do the installation for you. Fender flares add a great deal of functionality and appeal to your Land Cruiser, and should be something you strongly consider investing in, especially if you're an off-road enthusiast.