For an adventurous, yet smooth 4×4 driving experience, you need to equip your vehicle with the necessary accessories to optimally customise its performance and safety. Whether you're planning to venture on some of the toughest and roughest fields in Australia in pairs or groups, spare a thought for some essential equipment and accessories that may help you and your 4×4 when out in the middle of nowhere.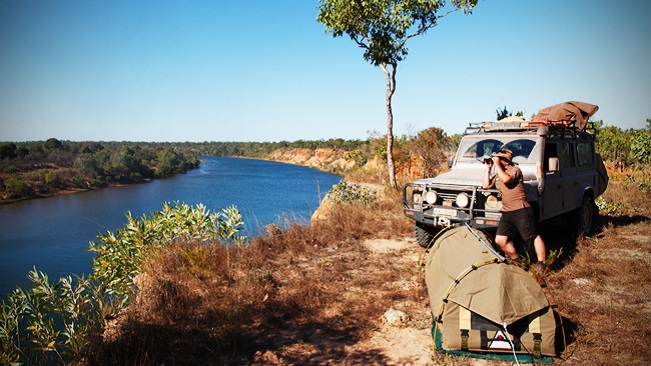 Recovery Equipment
One of the most essential off-road accessories 4×4 are the recovery tracks. You never know when you'll get stuck in a sticky situation, and whether or not there will be a soul in sight to help get you out. However, you can always count on recovery tracks. Some of the best recovery tracks on the Australian accessories 4×4 market are MAXTRAX. They're manufactured by award winning industrial designers and are widely regarded as the safest, most simple and easy means for vehicle recovery. They feature a huge footprint which allows your vehicle to get momentum and serious traction to help it keep that momentum. Their nesting design helps them fit nicely together for easy storage and transport.
Bullbars
A bullbar provides protection to the 4×4's vital fluid heat exchangers and it is essential for every 4×4 that ventures off the beaten trail. Just make sure it complies with the airbag triggering requirements and the pedestrian-safety requirements. Bullbars are fixed on the front end of your vehicle and they prevent your joy and pride from serious damage, like a confused kangaroo trying to say hello by kissing your vehicle. Besides offering protection, bullbars can also help you push other vehicles out of a pickle without damaging them.
Snorkels
Snorkels can be a vital accessory if your beaten trail includes passing narrow rivers. Additionally, they will help your engine breathe freely in dusty areas, by taking clean, cold oxygen from above the vehicle.
Extra Fuel Tank
If your journey is long, you might consider getting a dual fuel tank. Especially if you're towing a caravan or a boat, which will make your vehicle use a lot more fuel. An extra fuel tank will allow you to rest assured you won't go low on fuel in the middle of nowhere.
Extra Tyres
And lastly, tyres. This is the only accessory that comes directly in contact with the driving surface, which makes it the biggest performance altering accessory. If your current tyres are worn down or in bad shape, you should consider replacing them before heading on your next journey. If the time has come to replace your tyres, make sure you're upgrading, not downgrading. This means you shouldn't compromise quality for price.