Caterpillar is a globally known manufacturer of construction machines and equipment. In its product range, Caterpillar includes various heavy-duty machines, such as loaders, excavators, articulated trucks, pavers, bulldozers, compactors, draglines, material handlers etc. The Caterpillar excavators are leaders on the market and they are used for a variety of tasks. Recently, Caterpillar introduced the new E-Series excavators which come with many innovative features and options. This new E-Series includes four excavators: 312E, 316E, 320E and 323E. Every model in this series comes with similar configuration and features.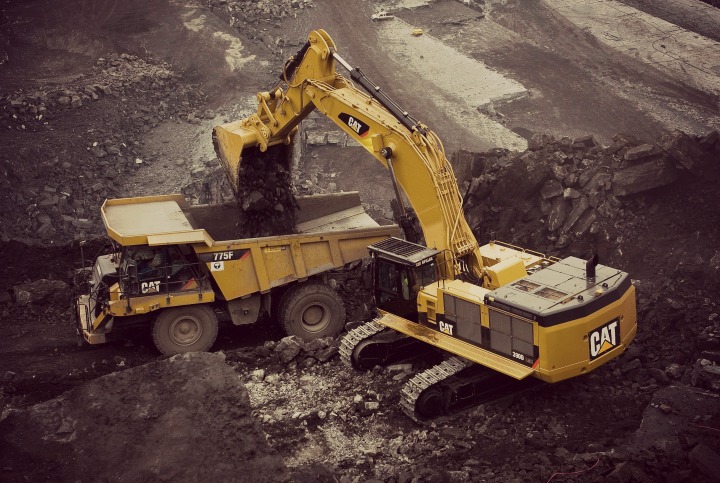 These new Caterpillar excavators are replacement for for the outgoing D-Series excavators. They are powered by CAT C4.4 ACERT diesel engine as opposed to the C4.2 diesel engine that was used in the D-Series excavators. The new diesel engine comes with the latest technology, including the CAT Clean Emission Module which meets the emissions standards, and the CAT Electronic Control Module. The new Caterpillar excavators also incorporate a diesel particulate filter and a diesel oxidation catalyst. These systems improve significantly the working cycle of the machine and minimize the operation costs without affecting the performance.
The new E-Series Caterpillar excavators come with CAT intelligent hydraulic control system which controls the engine and the speed of the hydraulic pump. This system ensures that the machine will use the right gear regardless of the ground or weather conditions. In addition to the standard auto idle function, the E-Series Caterpillar excavators also include innovative auto-shut down system which automatically turn off the engine when it is idling for some period of time. This system significantly reduces the fuel consumption and increases the productivity on the job site.
What can be easily noticed at these new Caterpillar excavators is the larger bucket and the spacious cabins. The new CAT bucket is designed for performing easy digging operations. Unlike the previous models from the D-Series, the new E-Series Caterpillar excavators are capable to dig more thanks to the innovative hydraulics. Furthermore, a large and comfy cabin enables the operators to spend many hours on the job site. With ergonomically designed seat and control panel, the new Caterpillar excavators are made for every construction task. The electronic panel inside the cabin provides vital information to the operators. This way, they can know what needs to be done in specific situation. There is also option for cooling and heating system which provides more comfort.
Caterpillar set new standards on the market with these new excavator models. The new E-Series Caterpillar excavators offer something new for the construction sector, and with proven CAT quality and technology behind them, it is inevitable that they will be accepted quickly.