Giving a gift to someone is a way to express our emotions and appreciation for them. It symbolises how devoted we are to our friends, family and partners. But gift-giving can sometimes get overwhelming because we always want to be original. That's why it is essential to be attentive and listen to what the person wants and needs. Always try to add a personal touch to the gift and get creative.

A Non-Alcoholic Hamper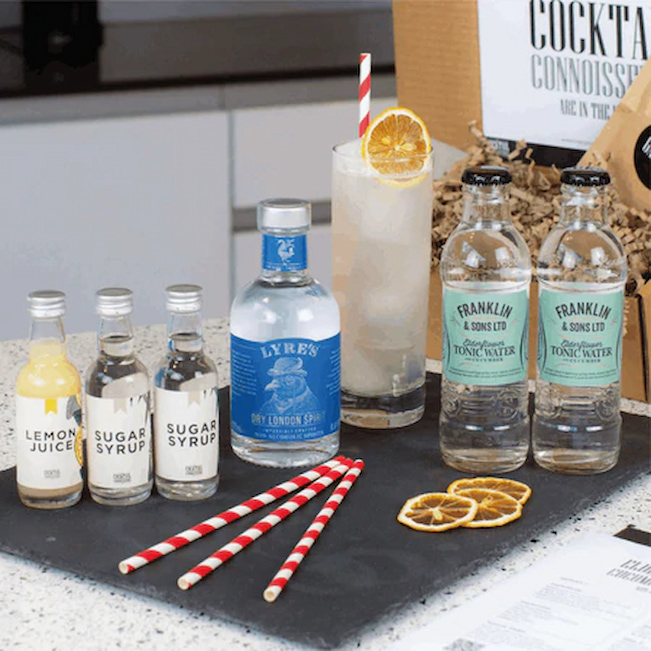 This is one of the most popular gifts because of its universality. Your friend can enjoy it as a birthday gift, for their name day, anniversary, graduation, or no occasion. One of the best things when it comes to alcohol-free hampers is the same day delivery. This can be a big lifesaver if you don't have the time to roam around stores without knowing what to buy.
Another fantastic feature is the number of options you have in beverages and food. You can choose non-alcoholic red and white wine, many different beers, and sparkling wine hampers. And when it comes to food accessories, you have so many choices – olives, crackers, dried fruit, pretzels, chocolate, nut blends, dips and more. You can also add some inedible items such as their favourite book, art supplies, basic makeup, sporting equipment, simple jewellery, glasses matching the drink or anything else you can think of.
You can easily find the perfect non-alcoholic hamper online. When choosing one, always think about what your friend likes the most and what they enjoy drinking and eating. Go for their favourite drink and snacks, but take your time to choose them carefully. There are already pre-packed hampers, but if you don't like the choice the store made, then you can create one on your own. This gives you the liberty to mix and match anything you want. To add even more thoughtfulness to the gift, insert a personalised card with your best wishes for the ultimate touch.
Custom Jewellery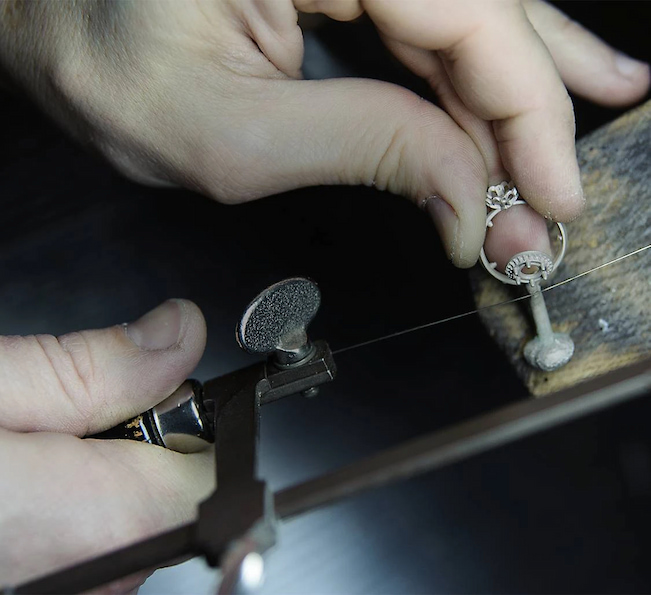 Gifting custom jewellery allows you to show how much you love your friend. The gift will become more meaningful and highly valued by associating an object with a special memory. You could do it with a ring, pendant, bracelet or even a broch. Precious metals such as gold, silver, palladium or platinum will be a perfect base for this.
You can engrave so many things to make it unique and unforgettable. Some of their important dates and numbers, abbreviations, a favourite saying or a symbol that represents your connection and love for each other. You can do their zodiac sign, the symbol of eternity, their name or a nickname you use between you. It's a gift based on memories and creates one more when you gift it. It shows that you care and love your brother or sister and put some thought into it. Plus, it has the potential to become a family heirloom for many generations to come.
Knife Set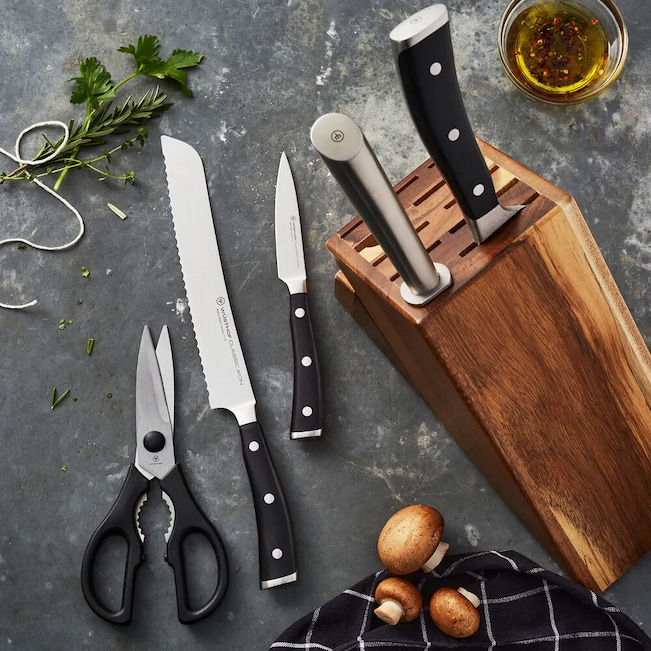 There is always one food enthusiast in the family, and if that's your friend, a knife set made from high-quality materials will be an excellent gift for them. They don't have to be a professional chef to have a good set of knives. It may be the starting point or the final push that gives them the courage to sail into those waters. There are several types of knives every set should have.
Chef's Knife
This is the must-have of every foodie. They're usually 20-25cm long and may take some time to get used to them, but practice makes perfect. It's a long knife with a curved blade and a round tip, making it versatile and useful in the kitchen. Your friend can do the meal preps and cut vegetables, meat, herbs and fruit with great precision.
Paring Knife
This is the chef's knife little incredibly useful brother. It's super sharp and precise, perfect for trimming meat, slicing cheese and tomatoes, peeling and cutting softer fruits and vegetables, removing seeds or creating a garnish. But it's not meant to cut hard produce such as beets, squash, carrots or parsnips.
Boning Knife
A boning knife is an efficient way to debone the meat and reduce waste. They can use it on anchovies, fish, and even big pieces of pork. It's narrow and flexible, and the pointed tip is a great addition.
Bread Knife
Long, serrated edges embellish bread knives. This design allows for a delicate and clean-cut without compromising the bread's integrity or breaking it apart. It's designed not to damage the bread, and besides its name, it can be used on cakes, watermelon or bell peppers.
A Bluetooth Speaker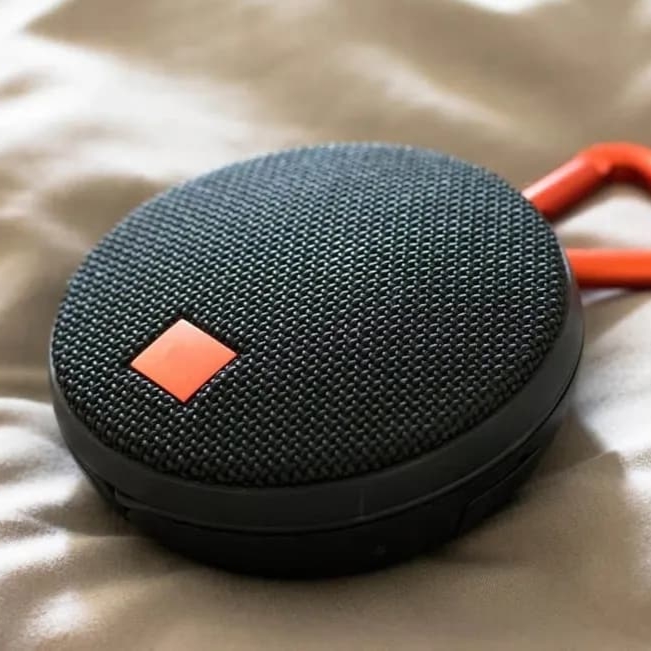 A Bluetooth speaker is an excellent present for music-loving friends. It can accompany them everywhere they go, whether inside or outside the house. They can use it while they clean their room, hang out with their friends or enjoy some alone time and relax. A Bluetooth speaker will play whatever, regardless of their musical tastes, because they're easy to operate, portable, and have an extensive volume range.
Before buying one, always lookout for a few things. The battery life is an essential factor because you don't want to charge the speaker every 2 hours. Audio quality also matters. Getting the right frequency and the perfect amount of bass can improve the listening experience. Plus, you can get them in different sizes, from one they can carry on their back to a suitcase-size one. You can look out for additional features such as a USB port, a waterproof option or the ability to connect to other speakers.