Buzzin, buzzin away,
Buzzin higher than a kite today
drive your quadcopter
and let your mind wander.
There's nothing more fun than having a remote control in your hands and buzz you helicopter around as high as you can! I have three beautiful children and they deserve to experience that kind of fun. Recently, I wanted to buy them helicopters, but something else caught my eye – something much more elusive and magical! Browsing the net, I stumbled upon quadcopters for kids and I instantly knew that with these buzzin' flying machines happiness is guaranteed! I did a lot of research before making the final decision and finally, I bought them the top three quadcopters for kids because I love diversity and they get easily bored if they all have identical ones (yes, strange kids I have – chips off the old block they are.) Once the quapcopters arrived, holy moly, my kids went ballistic! And here's the rest of our story:
X-Drone Mini G-Shock RC Quadcopter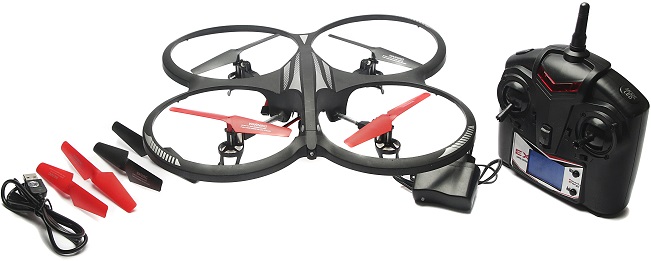 I bought the X-Drone model for my son Derek and he loves that mean flying machine! He can easily do 360 degrees spins and use it both indoors and outdoors. It is not as complex as it seems, but also offers you high-tech functions. I am certain that Derek will start using all of them in time, he just needs some practice. It is built to last, quick and fun to use. I did a couple of test runs – it is just awesome. The controller is straight-forward, featuring a built in precise gyroscope which allows you to do easy take-offs and landings. It has a lithum ION battery with a life-cycle of more than 500 dichgarges, which gives you great capacity. Yet another benefit from this battery is the fast charge capacity that makes competitors' models appear quite weak.
Tarantula X6 RC Drone 5MP Camera Quadcopter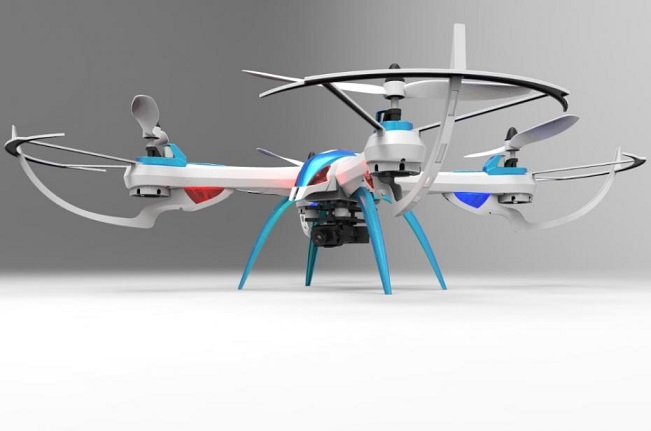 Gina was the lucky one to get the Tarantula that has a 5MP HD camera. I choose this model for her because she is the oldest (14 years old) and she wants to make videos for her Facebook and Instagram profile. You can add a Micro SD card and have the required memory for those long landscapes flights! The controller is strong and easy to use, you can go from slow mode to fast in just a second. This awesome looking drone has all cool features and can do any kind of spins. Gina simple rules the skies with it. It is very stable while flying, even if there is too much wind due to the protective frame for the motors, propellers, and other components. One thing I personally love (I sometimes sneak into Gina's room, get my hands on it, go outside and have fun like a little child) is the LED lights – they are da bomb! In conclusion, this is the perfect quadcopter for both the experienced and beginners and I am sure your kids can fly it with no problems. The Tarantula has ion batterry with high energy density, it can last for more than 500 charge cycles and weighs less than those found in other quadcopters.
Hubsan X4 H107C RC Quadcopter with 2MP HD Video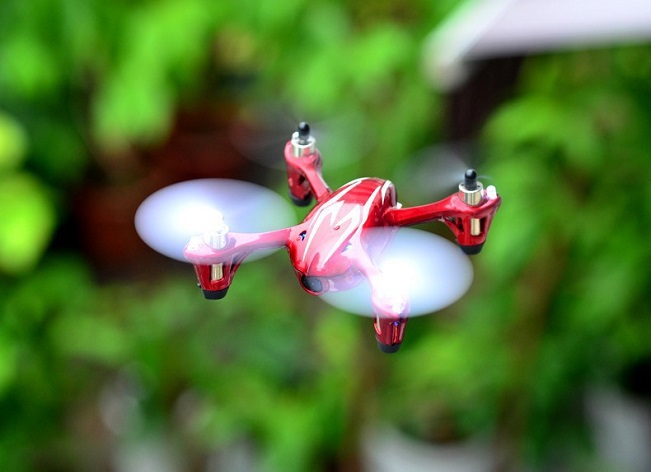 For my little daredevil Michael, I bought the Husban X4. He is the troublemaker – that's why I got him the most durable quadcopter on the market. After watching dozens of reviews and videos, the X4 from Husban was a perfect choice. It has tons of functions: amazing 360 spins and daring tricks, great manoeuvrability with sudden turns, an awesome 2MP HD video camera giving you many options for taking great videos. The design of the X4 is out-of-this-world because of those LED lights that make it look like the spaceship from Close Encounters of Third Kind. The Hubsan X4 has a lithium battery that is quickly recharged and heavier than the other aforementioned models. Its life-cycle ranges beyond 400 charge cycles and is free from the so-called memor effect ( loss of the battery's capacity over time).
When my kids are happy – I am happy too. Their well-being is my greatest joy and my only goal. Their existence is the greatest gift I have received – Gina, Michael and Derek. I love them so much.