When it comes to inspirational fiction based on simplicity of real life, true love and values, no author knows to nail it like Janette Oke. The committed Canadian Evangelical Christian is known for her warm writing style which has won many Christians. Janette Oke is one of the few names that have carved their special place in Christian literature. Born in Alberta, Canada, Janette Oke marked her beautiful career by writing historical novels, inspired by Canada's geographical settings and country life, portraying the lives of North American settlers.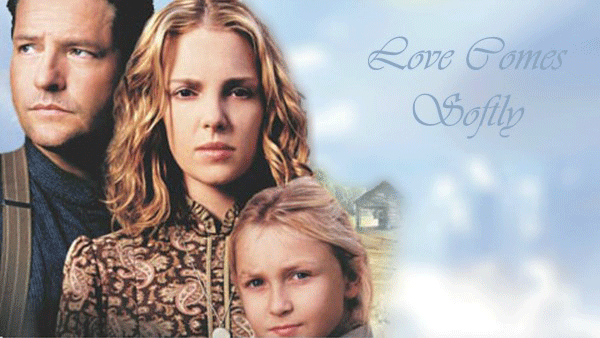 Among her best-sellers is the Love Comes Softly series, which has a film version. It is a great family movie with an even greater Christian message enriched with sorrow, grief, strong faith, heart-melting romance and gorgeous scenery. Simply put, this is one of the most emotional and touching pieces in the Christian-movie history; a movie that certainly deserves to be a part of every Christian's DVD collection.
Directed by Michael Landon, the 'Love Comes Softly' movie opens with Marty and Aaron, a young couple looking to start a new life in the endless plains of the Old West. Once they find the perfect place to start re-building their life, the unexpected happens, Aaron dies in a sudden death (an accident where he hits a rock and dies). Marty is left all alone and she needs to find a way to continue life without the presence and support of her lovely husband. Being completely devastated and ready to give up on life, Marty accepts the offer of her widower neighbor Clark, who proposes marriage so that she can take care of his daughter Missie. In return, he promises her that he will give her passage home in spring.
First weeks are terrible for both Marty and Missie. Marty is still grieving for her early-lost husband and Missie misses her real mother. But, things start to change, thanks to Clark's Christian wisdom and exceptional understanding of the whole situation. Just when Marty is about to give up on their agreement and give up on taking care of Missie, Clark convinces Marty that she is an answer to a prayer. He believes that his daughter's grieving condition is the exact point where Marty can handle her.
Hence, the lesson that 'Love Comes Softly' teaches us is that by using the tools of Christian understanding, wisdom, prayer, love and compassion – the triumph is guaranteed despite all trials, obstacles and tribulations that may come on the way. Watching this movie will encourage you to find the 'you' in yourselves and learn how to find strength when you need it the most.