Makeup is an important part of the beauty routine for many women around the world. Whether it's everyday makeup or makeup for special occasions, we all have moments when we want to feel pretty and put our best face forward. And in those instances, it helps to have a kit consisting of the essential products for a great look.
Eyebrow Products for Fuller Brows
Eyebrows are the crown of your face. At least that's how the saying goes. So, it makes sense to start with them when putting on your make up. I don't think there's a woman out there that doesn't want to have nicely shaped and full brows. And thanks to the wide range of eyebrow products available nowadays, you can achieve the perfect eyebrow look in no time.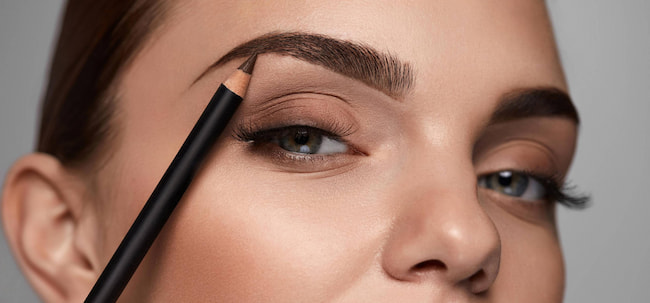 Sculpt the Ideal Shape with an Eyebrow Pencil
Eyebrow pencils are perfect if you're aiming for precision and hair-like strokes. They have a long-lasting formula with richly pigmented colour and many shades to match any brow. Eyebrow pencils are ideal for filling in sparse areas and leaving a natural and undetectable finish. The pencil itself is soft and easy to handle and use, so you'll become a brow expert fast.
Some pencils are double-sided, meaning they have a brush on the end side which is perfect for combing your eyebrows before starting with the application. That way, you'll have more visibility as to where the filling-up is needed the most.
Create the Illusion of Fuller Brows with a Brow Gel
Another option is the eyebrow gel that has a gel-to-cream structure. It has long-lasting formula and colour with the power to fill-in and re-draw the eyebrows at the same time creating a custom-wear effect. The gel formula is easy to apply and has a smooth and gliding texture. The gel also functions as a nourishing cream that can last up to 20 hours. It's best if you apply the gel with a brow brush in order to create an illusion of fuller brows.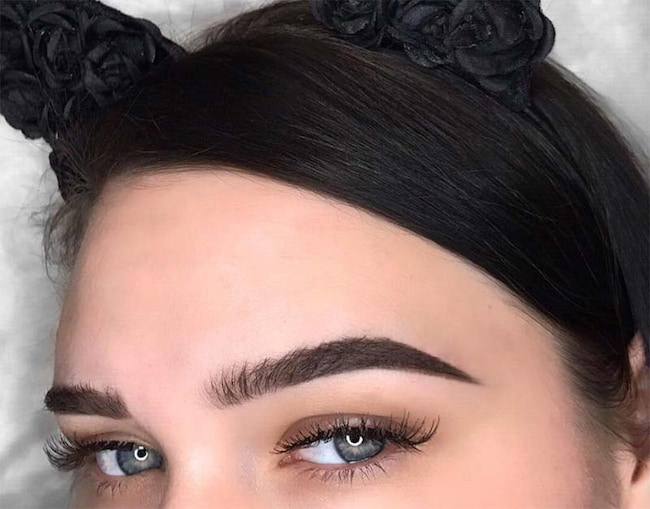 Get a Couture Brow Kit for a Professional Look
And if you feel like seriously getting into brow makeup, you can get a couture brow kit consisting of two different shades of eyebrow powder and a shaping wax that has the power to tame, define and shape your brows to perfection. The eyebrow powder is velvet smooth and may contain vitamins A and E.
Many eyebrow products contain vitamins and different types of natural oils both as a foundation and to boost growth. There are also paraben-free eyebrow products that don't contain harmful chemicals into the formula and are safer to use.
Eyelash Mascara for Dramatic Lashes
The next step in your makeup application is to move from eyebrows to eyelashes. Or mascara to be more precise. While you can apply mascara without any eyeliner you can't apply eyeliner without finishing up the look with mascara. That said, mascara is a must-have makeup product when it comes to making your eyes stand out. It has the power to define, enhance and shape your lashes while providing you with an effortless and natural makeup look.
When you're looking for mascara to buy, pay attention to the type. Mascaras can be regular or waterproof. Waterproof mascaras don't smudge easily and last longer – up to 36 hours (talk about makeup miracles!). But they are also more difficult to remove, so you might want to use them for special occasions.
If you have short eyelashes, consider getting a lengthening mascara that has a formula able to create the illusion of length. If you want full, dark and black lashes get a mascara that has a formula that provides you with the much-needed volume and dramatic lash effect. The mascara wand also plays a big role in this. Different shapes and sizes provide you with different end results.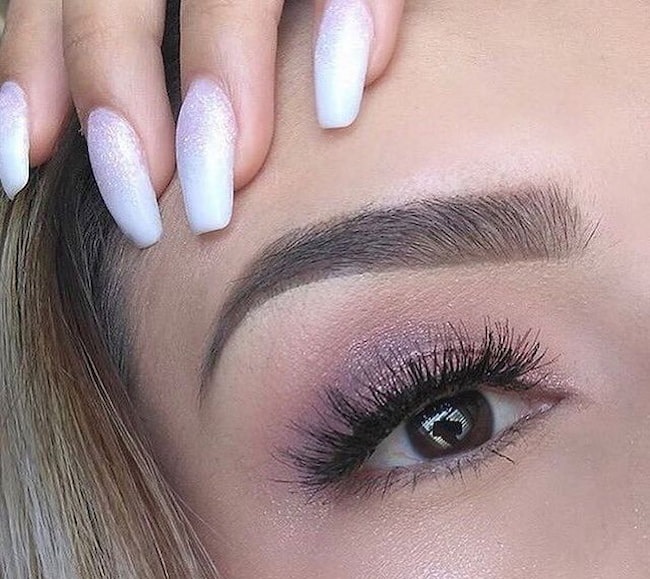 Primer and Foundation for an Even Skin Tone
After you're done with your brows and eyes, you can continue applying a primer and some foundation. The primer and the foundation are essential since they represent the base layer or the canvas on which you'll later apply the rest of your makeup. The makeup looks way better and lasts longer when applied on top of the foundation instead of on bare skin. Foundations and primers come in many shades in order to perfectly match your skin tone and cover up all the imperfections. They have a light, hydrating formula that allows your skin to breathe while at the same time can provide you with protection from UV rays.
Highlighter for a Healthy Glow
Highlighters are the perfect choice if you love to add shine and a subtle glow to your standard makeup look. Highlighters are made to reflect light and may have a liquid, cream or powdery structure. With it, you can accentuate your facial features in a natural and appealing way. You can apply it beneath your brows, on your cheekbones and your cupid's bow above the lips.
Lipstick for Defined Lips
Lipstick is very versatile. You can wear it on its own or as part of a full makeup look. Plenty of colours and shades, as well as types, are available so you can find the perfect match for any outfit and occasion. In addition to providing some colour to your lips, lipsticks can also contain vitamins and extracts that are good for the health of your lips. Some lipsticks are specially made to moisturize your lips and make them appear shiny.
You can also go for a matte lipstick, a satin finish lipstick or the one that makes your lips shine like gloss. No matter what you end up choosing, know that putting on lipstick is essential for being stylish.
Fun fact: There's this term "lipstick effect", and it's actually a theory that people tend to buy a less costly luxury product (like lipsticks) when they're facing an economic crisis, meaning that lipstick sales can skyrocket in times of crisis.
Setting Spray to Keep Everything in Place
If you want your makeup to stick around for a while, don't forget to finish it off with a layer of setting spray. Many (if not all) of the makeup products have a long-lasting and waterproof formula, but still, being active throughout the day can in some ways affect your makeup and make It look less fresh and in place. This is where the setting spray comes to the rescue. Setting sprays contain water that gives your skin the much-needed hydration and plenty of polymers that actually hold your makeup in place. For even application, hold the bottle at a distance of 10-15cm from your face and spray.