Congratulations, new mum! As you embark on your breastfeeding journey, you'll experience the incredible bond and nourishment only a mother can provide her child. Breastfeeding is a beautiful and natural experience. Yet, it comes with its challenges. One aspect that might not initially come to mind is the importance of wearing the right clothes to support your breastfeeding journey.
While breastfeeding itself is a personal and intimate experience between you and your baby, it doesn't mean you have to sacrifice your style or comfort. The right clothes can significantly enhance your breastfeeding experience, making it more convenient and stress-free for you and your little one. Here are some stylish and practical outfit ideas for breastfeeding mums.
Wear a Nursing Bra
This type of bra provides support and is made specifically for nursing mothers. It contains panels or flaps on the cups that can be unzipped easily to give you access to your breasts without taking off your entire bra.
While you can choose to flip up or pull apart a standard bra, you'll notice that your bras will lose support more quickly if you do so. The nursing bras have special clips, snaps, or hooks to allow a part of the fabric to fold without compromising the bra's support systems. They can be beneficial from early pregnancy when breasts start to get swollen.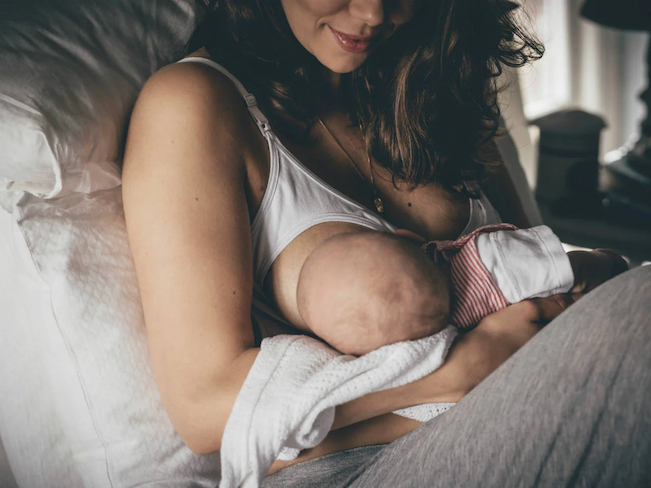 You may particularly benefit from a breastfeeding bra if you have larger breasts. A supportive bra will support Cooper's ligaments, which might help stop your breasts from drooping in the future. Additionally, most maternity bras have room for nursing pads to soak up extra breast milk from leaking breasts, which happens quite often.
And it's crucial to wear a supportive bra while exercising during breastfeeding, especially if your breasts are huge and swollen with milk. Your risk of developing mastitis while exercising could increase if your breasts are not suitably supported.
Which bras are best during breastfeeding? You'll find different options when searching for a comfortable and supportive breastfeeding bra online so here are a few tips for picking the right one for you:
Select the right fit. Make sure the bra you choose fits you properly if you decide to wear one. Your maternity bra needs to be supportive but not restrictive. It shouldn't mark or indent your skin. A too-tight bra may result in mastitis, clogged milk ducts, or reduced milk production.
Go for a soft cup instead of an underwire bra. The tissue at the base of your breast can become compressed by the wire of an underwire bra, resulting in the same issues as a tight bra.
Test out the bra's flaps. Choose a bra with a one-handed operation for the clips so you can simply open and shut the panels while holding your child. If buying your breastfeeding bra online be sure to check the product description and reviews to help you choose a practical model.
Consider Wearing a Tank Top Under Your Clothes
A tank top underneath will cover you better if you need to open, lift, pull apart, or unbutton your shirt or dress. Pick a tank top with larger arm holes or a lower neckline to move the tank aside or draw it down to suit your demands. It's a simple way to feel less exposed since when you lift or unbutton your top layer, your abdomen and half of your neckline will still be covered.
Opt for Button-down Shirts
Easy access is critical while dressing for breastfeeding. When necessary, it's easy to open a button-down shirt swiftly. If you leave the lower buttons finished, you'll feel more secure and less likely to reveal more than you planned. For working mums, button-downs are ideal because they're simple to dress up or look professional.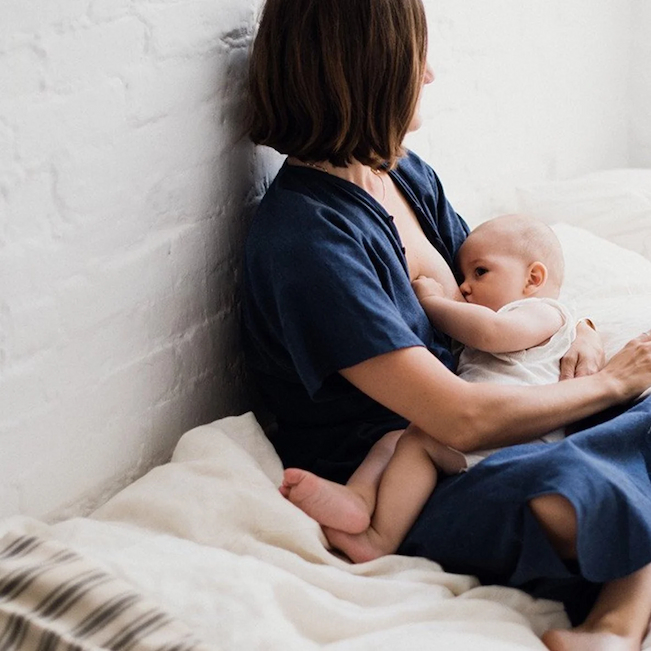 Shine Bright in a Wrap Dress
The wrap dress is a nursing mother's greatest friend whether you're looking for something for work or a night out. It is an ideal alternative because most dresses, especially ones with zippers in the back, are uncomfortable to wear when breastfeeding. You won't have trouble getting your kid to the goods while looking great if you drape one piece of fabric crosswise over the other.
Try a V-Neck Tee or a Crossover Top
T-shirts are a great option as something casual and cosy to wear. If you choose a shirt with a wider neck, pulling the neck down and exposing your breast to the infant will be easier. Choose a shirt with a blend of polyester or lycra if you're concerned about stretching the neck out excessively because they offer more bounce in the fabric.
For nursing mothers, a crossover top is a fantastic choice. Crossover tops are available in specialised stores and general merchandise outlets. They are a good step from a T-shirt but are still casual enough for daily wear, thanks to an easily pulled-apart crisscross V-neck.
Keep Wearing a Bella Band
You might be pleasantly surprised to learn that your Bella Band is still helpful during the breastfeeding years if you've been relying on it religiously during your pregnancy. This band will make switching between different jean sizes easier and offer more torso coverage. A Bella Band gives a layer of tummy privacy without requiring you to wear several shirts if you wish to lift your shirt from the bottom when breastfeeding but don't want to be unduly exposed.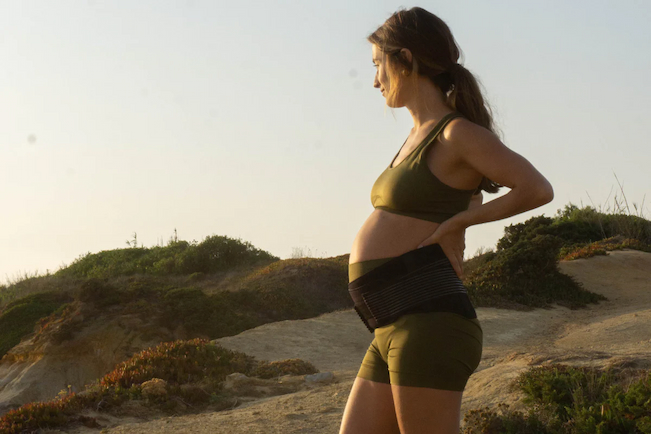 Add a Scarf
Would you prefer additional privacy without having to carry about a Hooter Hider? Scarves are a lovely way to accentuate any outfit and have been a pillar of fashion for a few years. To avoid feeling constrained, choose broader scarves made of light materials so you can feel covered up when timid.