Creating an entertainment area in your garden is a great project that will add a lot of value to your home, in every sense. Simply having a garden is an advantage on its own, but when you give it a purpose, and especially one that's all about inspiring get-togethers with family and friends, it's a real treasure. There are many ways you can entertain in your garden, and if the idea of having a bar is something that's appealing to you, your outdoor area can offer the perfect opportunity for one. Building an alfresco bar in your own garden can certainly be the one thing you need to finish your dream home while creating a place dedicated to have fun with your loved ones.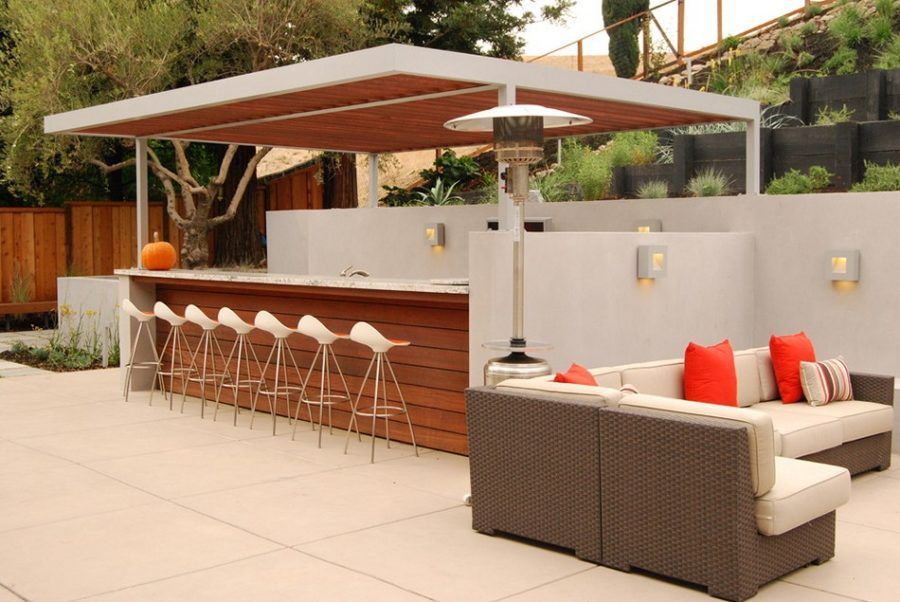 How Do You Start Your Project?
To create your own bar, first, you need to determine the limitations of the space. Find out exactly how much space you can dedicate to it. Secondly, depending on the dimensions, as well as your personal preferences, you need to decide what exactly you want to achieve: whether it's a small bar with an outdoor bar setting, a small bar with simple garden chairs and table, a more elaborate alfresco kitchen with both an outdoor bar set and dining furniture, etc., and you need to decide whether you want to be able to use it all year round, or only in the warm months. Once you know what you can and want to do, you may start choosing and collecting everything you'll need to finish your project.
What Will You Need?
Obviously. there are many ways to make your outdoor bar feel like a bar. One of the easiest ways to do that is to purchase a stylish outdoor bar setting. Depending on the space you have available, for example, you can get one or more bar sets, made up of tables and a number of stools, where you will be able to sit with your loved ones, talking, laughing and sipping your favourite beverages in style, just like you would at your favourite bar.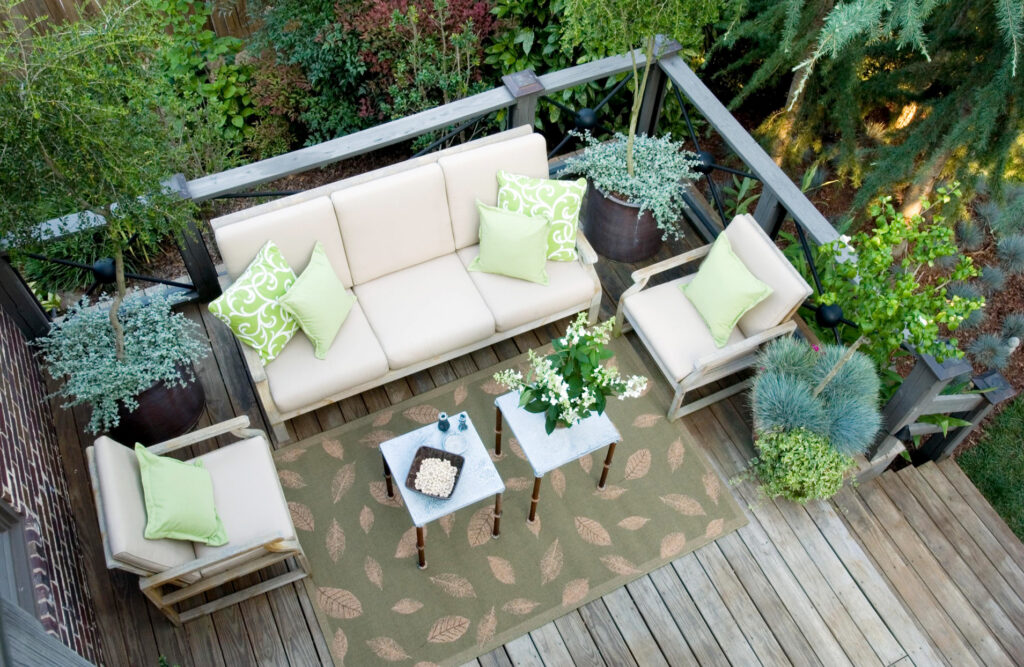 If you have more space, a bigger outdoor bar can be anything you envision, depending on almost nothing but your budget and your taste. You can make it a part of a bigger and more elaborate entertainment area, featuring anything from outdoor sitting area furniture, like sofas, armchairs, ottomans, swings, outdoor dining sets, etc., all the way to hot tubs, swim spas, pools, ponds, fountains, game areas and so on. 
If luxury is something you strive for, you can complete your entertainment area with art pieces, contemporary outdoor decorations, garden ornaments, table-mounted fire pits, exterior LED lighting, LED light strips around the bar, stunning outdoor light fixtures, lamps, etc. You can also make it a part of a bigger alfresco kitchen, with a multipurpose natural gas barbecue, a pizza oven, or any cooking solution you prefer. You can make your patio bar set a dining table, or you can choose to have both. 
However, even small outdoor areas can accommodate bars. For one, outdoor bar settings on their own, are a great solution regardless of how big of an area you can or want to dedicate to your outdoor bar. All you need is a little bit of creativity, imagination and some strategic thinking. For instance, you can make a bar set the centrepiece of your bar, or, if you have a little bit more space, you can add a couple of outdoor bar sets to make space for more guests. You can also go for only a bar and stools, or even only a bar, with ordinary garden chairs.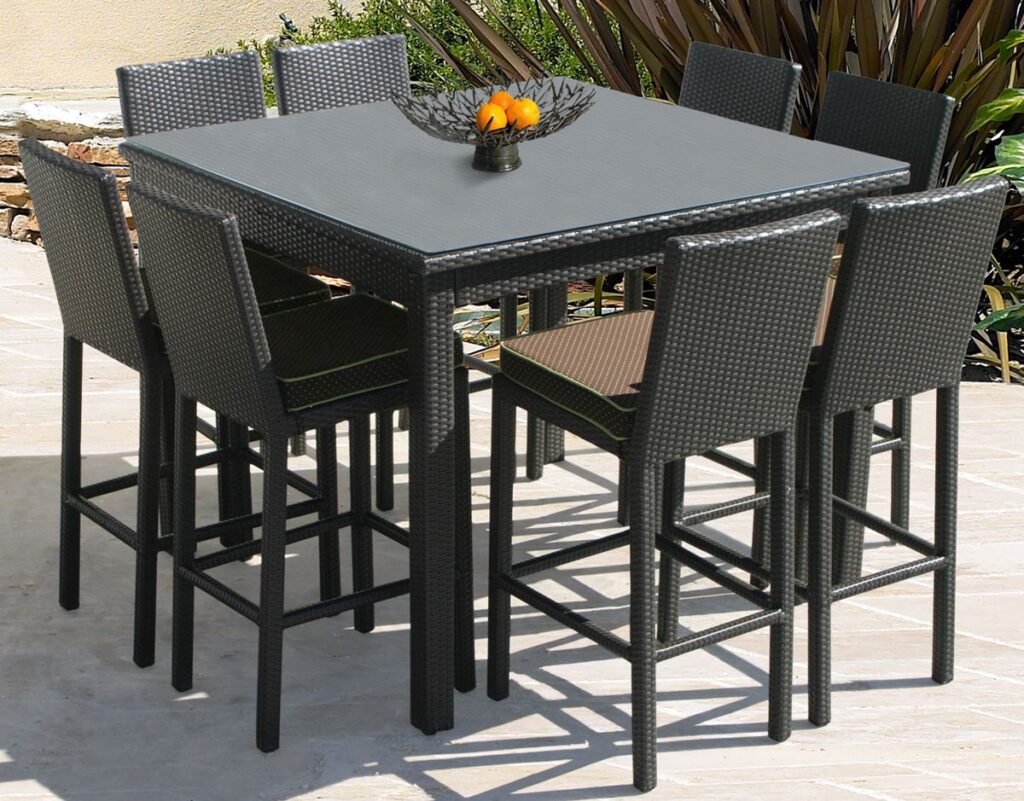 Furthermore, to save up space, you can dedicate a small area, like a corner, for the fridge, and then use a wall to make the most of your small area. For instance, for extra storage, you can add some shelves on the wall and if you don't have enough space for a regular bar, you can always make a drop-down bar suspended from the wall. Then, add your bar set, or if you have enough space, a couple of stools, and voila – an outdoor bar for relaxing evenings.
So, Why Say 'Yes' to an Outdoor Bar?
If you are on the fence about whether to dedicate part of your garden to such a project, there are several things that can help you make up your mind, and while entertainment is an important incentive, it's not the only one. One of the reasons why building an outdoor bar is a great idea is that the more purposes you give your garden, the more you will use it, meaning not only that you will get the most of the privilege of having your own outdoor area, but also, you'll be able to fully reap all the health benefits that come with spending time outside.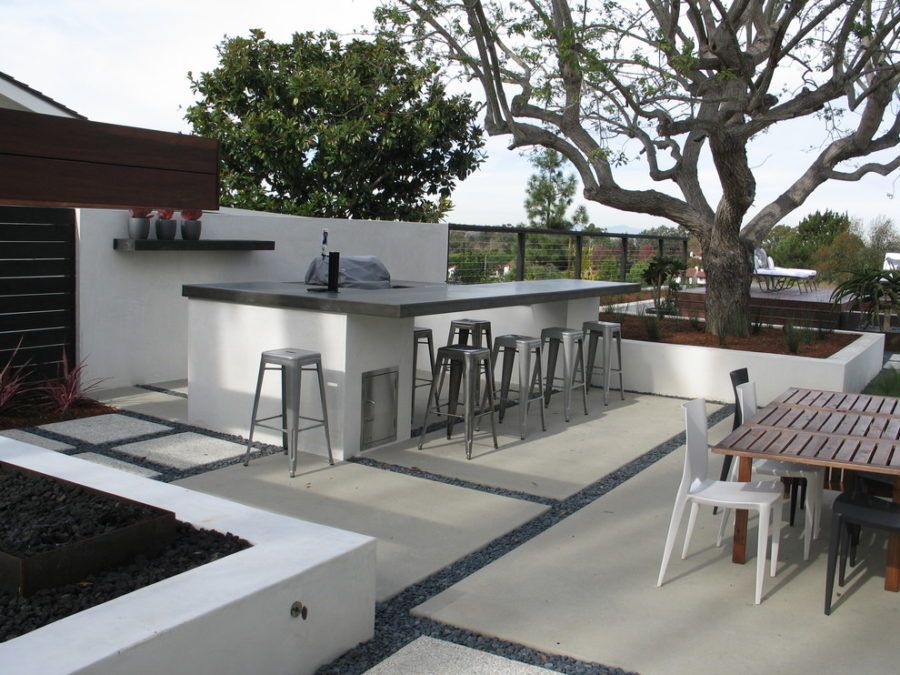 A bar will of course give you a great opportunity not only to make your favourite gin and tonic cocktail but also to learn some new skills. Moreover, with an outdoor bar you will be extending the sitting area of your home, and just because you name it a bar, doesn't mean that that's all you will be using it for. You can work there, eat there, read a book, or simply use it to sit and enjoy the breeze or the stars above you. For people with children, having a bar is also a great opportunity to keep the alcohol away from the house and away from their little ones.