Your talent for art will find its way out of you one way or another. What has started as simple doodling in your notebooks will soon grow into actual drawings into sketchbooks or paintings on canvas. Exploring your artistic talent is a great way to explore your soul, so if you feel that this is your calling, you should not ignore it.
The good news is you don't have to have the right training to create art. You only need the right set of tools. Some people are simply born with talent and that talent should be upgraded. If you're a beginner and want to enhance your art supplies, but don't know where to start, you can always ask yourself what are your go-to mediums. Are you into pencils or watercolours, or oil paints are your things? Do you prefer having an easel and a canvas or prefer sketching your drawings in a sketchbook?
The answers to these questions will guide you to the things you need. If your atelier is just beginning to grow, here are some of the most popular and basic items you can get from a well-stocked art material store.

Canvas
If you're an artist who is curious about oil or acrylic paints, you will need to get a canvas. This is the surface for stroking your brushes and explore your creativity. Canvases come in various sizes (depending on your needs of course). You don't have to get a large piece right ahead, but instead, you can start with something smaller, something you can easily pack in your backpack and carry around.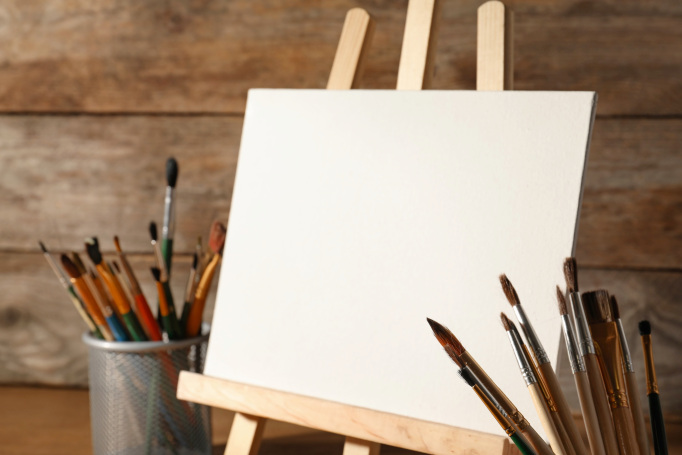 Also, the canvas should have a suitable size so you can put it in your easel and in your home of course. If you want to paint a large painting, but can't afford a huge canvas, you can always get a few smaller canvases and create a two, three or multiple-piece of art.

Easel and Palette
An easel is an art tool that is practical and will help a beginner painter immensely. Your canvas will have a place to stay without you having to re-adjust it constantly. The downfall with this art tool is that it is quite pricy, so most beginner artists decide to purchase it later in their career. If you can afford it as a new artist, it would be a smart investment that will last for a long time. You can always seek used easels that are sold for a much more affordable price. One thing to consider is the easel size; it should fit your room or atelier, without disturbing the space and stopping you from moving freely around.
A palette is a tool used to squeeze and mix the paint in. This is a practical and lightweight tool that you can hold in your hands or have it by your easel. Mix the paints in one place and develop just the right amount of colours you need. Palettes are truly inexpensive and come in various shapes and are made of many different materials. You can find palettes made of wood, but the cheaper ones are made of plastic. So even if you break it or damage it, you can always get a new one at an art material store.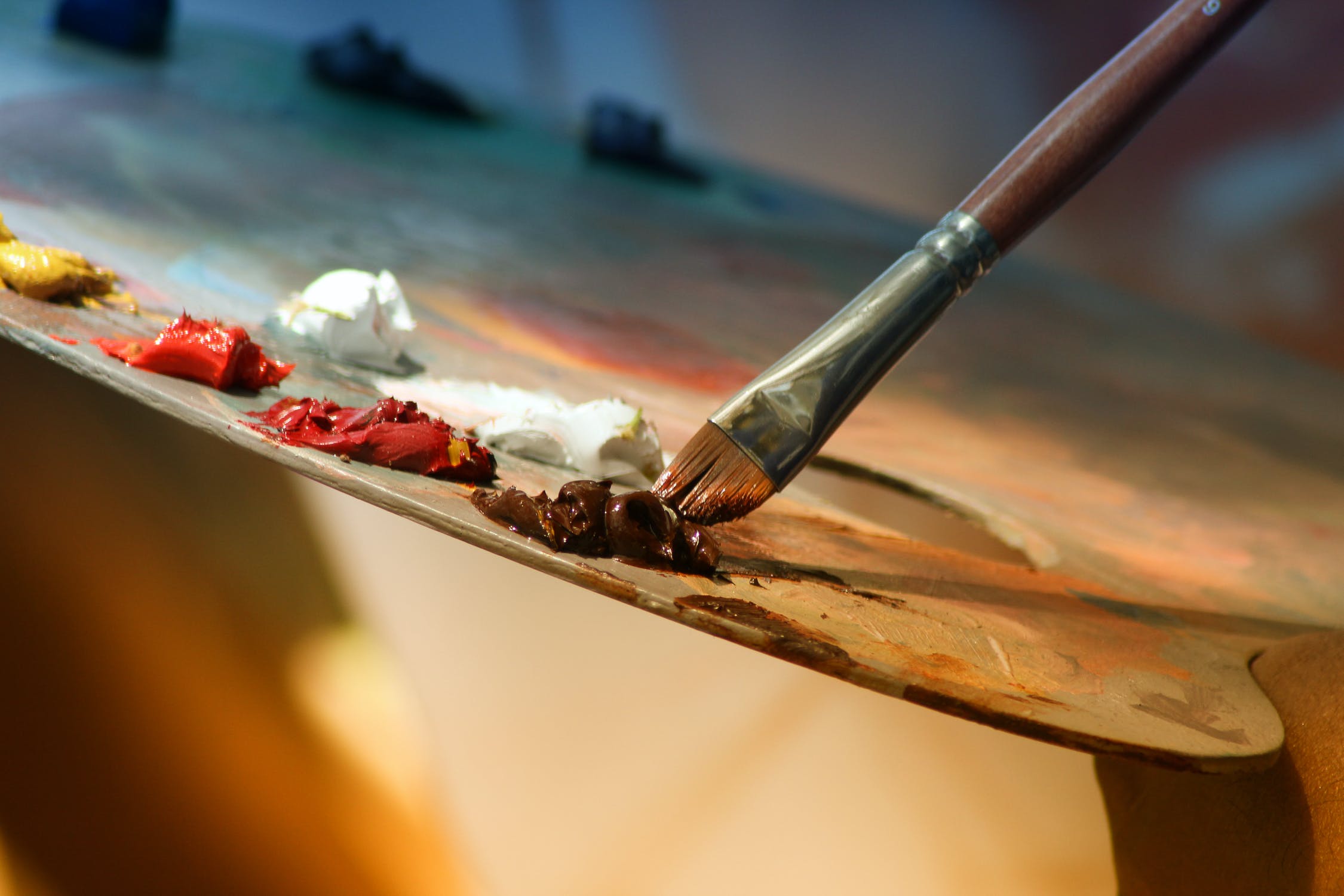 Sketchbooks and Watercolour Paper

Get a sketchbook if you are beginning to explore your talent with drawing or sketching. This is a great way for many young and new artists to start, but it's also affordable and sketchbooks can be found in almost any art supply store. This way all your papers will be stored in one place and you can have a nice portfolio to show off. If you prefer other mediums besides pencils, charcoal pencils or coloured pencils, you can try watercolour paper (ideal for watercolours).

Paint
There are so many various options for painting such as watercolour, oil, ink or acrylic. Paint is one of the necessary art supplies that will help you put your creative ideas from your head onto the surface. No matter your preference, you can always get the basic colours and mix them to achieve something specific like some lovely wall art for the home.
For instance, you can mix blue and red to get purple, or yellow and green to get lime. By mixing the primary colours you can get the wanted hues of darker and lighter tones. If you're on a budget, this can be a real money saver. Also, it will be a good lesson in mixing colours and see how they react with each other.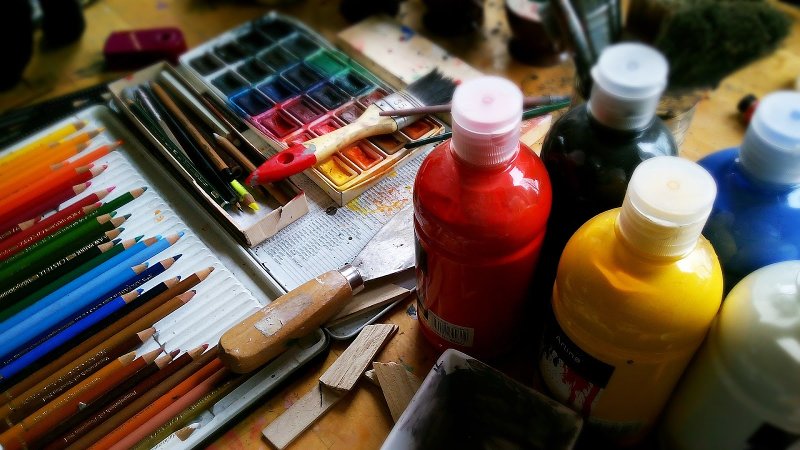 Also, you don't have to buy everything at once. If you're into acrylic or oil at the moment, get these types of colours. With time as you're progressing and as your budget grows, you can get other options and see how they work for you.
Remember being a beginner is all about being curious and not about having a huge budget to get everything you see in the art shop. It may be a little frustrating not being able to get all the supplies, but remember, that you are at the start, and you are building yourself as a person and as an artist.