Vases. I've yet to see a home without them. As they come in unlimited shapes and designs, these practical ornaments can fit into any design scheme and suit every taste. They are also especially popular with people who love the vibrant colours and intoxicating scents of freshly picked flowers. But even if its winter and there are no blooms available to display, vases can still delight in their own right. Here are some beautiful ideas on how to use vases as décor.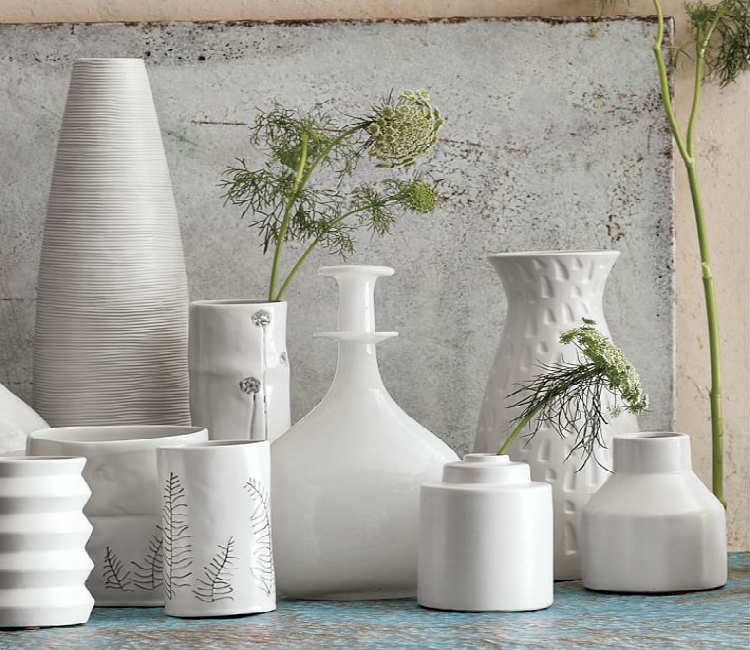 Give Your Coffee Table a Centrepiece
The coffee table is usually placed in the centre of the living room, so when it comes to decorating it, you need to take a 360 degree approach to make sure it looks great from every angle. While many ornaments have front and back sides, a vase will look beautiful from all angles. Creating symmetry is also important when decorating a coffee table. When placed in the centre of the décor arrangement, a vase can add height and as serve as a centrepiece that helps ground the display. Just make sure that you choose a design that will suit your space. From traditional to modern vases, you can always find the perfect piece to elevate your coffee table décor.
Make Empty Corners Come to Life
While the usual solution to filling up an empty corner is to add a houseplant, this won't work when your corner doesn't get enough light. In this case, a floor vase can be the ideal way to bring interest to a dull corner. There are a variety of modern vases that can be decorative on their own without needing to fill them up with greenery. If you choose to let the vase speak for itself, go for a solid material instead of a translucent one. But if you do want to make the corner greener, you can still add artificial flowers to the vase, just make sure they look as similar to the real thing as possible.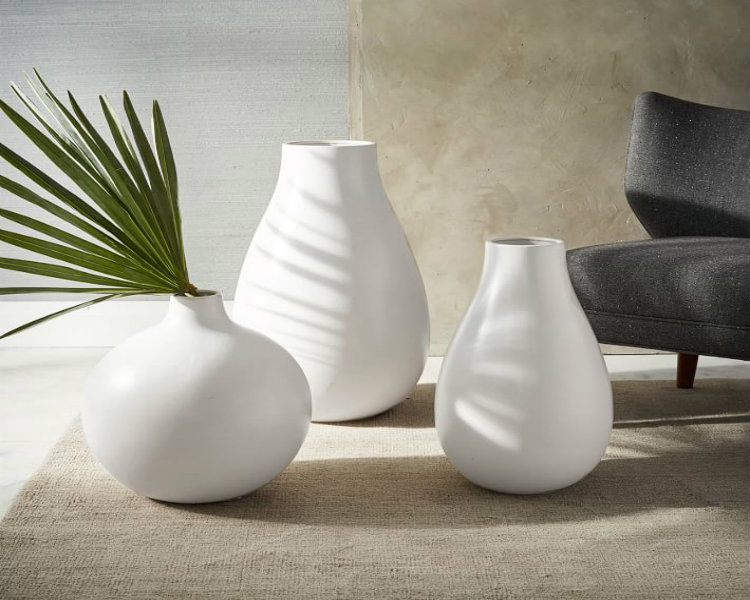 Brighten Up the Entryway
An entryway doesn't have much room for decoration. But you can always find a spot for a vase. Whether it's up on a console table, or on the floor, a beautiful vase filled with flowers can greet guests and leave a great impression from the start. You can even fill up a glass vase with water and pebbles if you want to create a relaxing, beach-like vibe.