Are you interested in learning face painting? Don't worry – I'm here to help you discover your creative side. With this simple guide for beginners, you will learn some simple tips and tricks to get started as well as the proper supplies to put together your kit.
Face Paint Supplies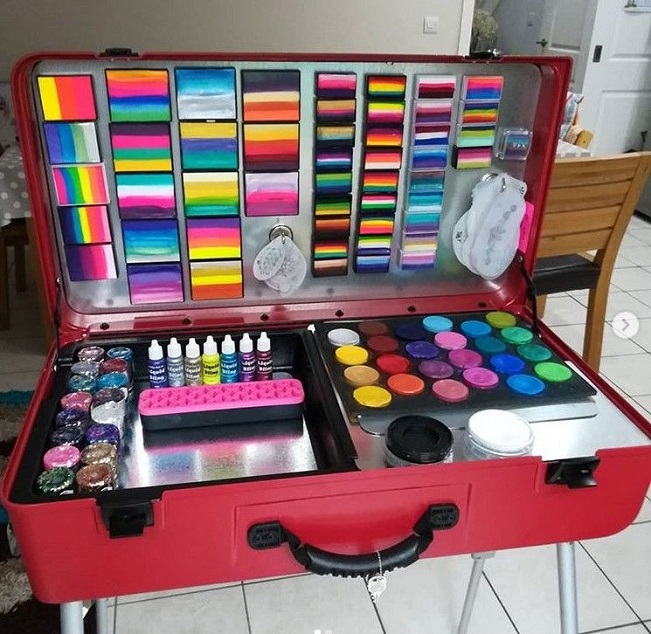 Make sure you have the appropriate supplies on hand before beginning to paint faces. Face paint, brushes, and sponges are just some of the basics you'll need.
Choosing Your Paint
When checking out stores that sell body paint in Australia, you'll discover that face paints come in a variety of forms, including liquid, dry pressed powder, water activated, grease base, wax base, glycerine base, and more. I suggest you start with face paints that are glycerine, paraffin wax, or Acacia Senegal Gum-based while you are just learning how to face paint. These water-activated paints are simple to use, have high coverage, and come in vibrant colours.
Acacia Senegal gum-based and Paraffin Wax is particularly great for drawing lines, while glycerin-based face paints are a better option for blending because they are more flexible and take a little longer to dry on the skin.
Face painting for beginners comes in three basic styles.
Mate or Regular Colors: These colours are bold and come with a glossy or very matte finish. These offer the boldest looks and the best coverage, so they are a must in your kit.
Pearl or Metallic Colour: Special pigments are used to give these colours their metallic or pearly look. They give a shimmery or metal-like effect, making them great to add a special shiny touch to your design.
UV or Neon Colours: These are incredibly vibrant colours that appear to glow in natural light and will glow in black light. They are fantastic for adding additional effects and making a design stand out, but because they can be a little translucent, a thicker load is needed to ensure enough coverage.
Choosing Your Brushes
Brushes for face paint can also be found at stores that sell body paint in Australia. When shopping for brushes, look for models with a medium bounce, an easy-to-grasp handle, and the appropriate length. These will give you better control over your brush strokes. The basic brush shapes to purchase are:
Round Brushes
You'll need these skinny pointy brushes for line work and detailing. You can also use these brushes to create outlines to give shape to a design as well as to add detail to the drawing. We can say that round brushes are similar to a pen or pencil to draw designs.
Flat Brushes
These brushes are flat rectangular-looking brushes. They're useful for laying down a base colour as the large surface of the brush allows you to cover a larger part of the skin faster than with a round brush. They can also be used to split cakes to paint using the 1 stroke technique.
Choosing Your Sponges
The base work is generally done with sponges. You can begin by using simply a basic set of half-circles and then later add sponges in unique shapes. The most popular and versatile sponges are half-circle shapes. They work well for laying down a foundation, forming precise edges, and combining colours.
Optional Items
Glitter
Even for a beginner, a face painting kit is not complete without some GLITTER! When used in the right way, glitter can make any face paint design look extra fancy. Using a lot of glitter might seem smart while learning how to face paint, but that is not the case. Using glitter properly involves applying the right amount to the right spots. Glitter overuse might blur your design. If you use too little, it might not pop as much as you had hoped.
Practice Board
Practice is a must to learn how to face paint. But sometimes, it can be difficult to find someone to practice one. This issue can be addressed with a practice board.
Different types of boards are available, but I suggest you get coloured models. Although the proportions are not entirely realistic, the texture is not identical to the skin, and you lack the 3D effect, when you don't have anybody to practice on, this is your second-best alternative. These boards are quite easy to clean and you can snap images of your ideas to use as inspiration or show to clients.
Preparing the Skin for Face Painting
Preparing the skin before painting is crucial because, just like with other types of painting, you want to ensure that you are working with a clean surface. You should allow enough time for the face to dry after any cleansing. The paint won't adhere well if you apply it to a face that is moist or slick. Both preparation and removal of face paint are crucial, therefore as a beginner, you should practice both a lot.
Check Face Pint Tutorials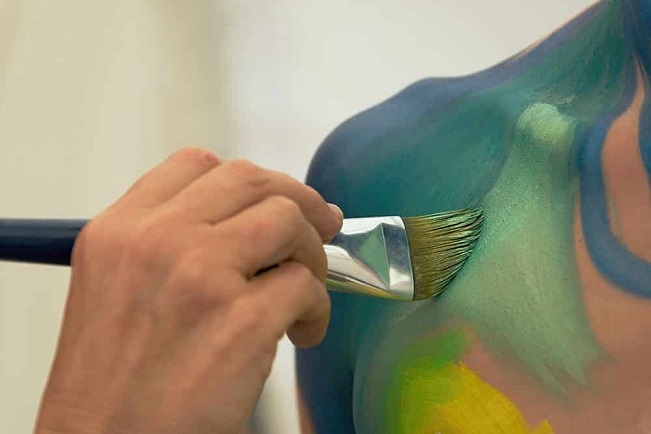 Check YouTube channels for free face-painting instructions. You're certain to find several tutorials that will help you master the art of face painting. Additionally, you'll be able to view the paintbrushes and materials that are employed, giving you a greater concept of what you should buy.
There are many more ways to learn how to face paint, so don't simply rely on YouTube videos. Never forget that practising is the only way to improve, so start face painting today!