It doesn't matter how much experience you have as a pilot: anything that happens unexpectedly while you're in the air is going to be stressful. Without warning, you can find yourself in urgent need of assistance; and if you're alone, in need of medical aid, and uncertain about your precise location, all of these factors can affect your ability to orient or help yourself.
There's no type or amount of training that can possibly prepare you for every contingency, but you can still be as prepared as possible by having the necessary location and transmission gear with you at all times. It's the only sure way to know that you can reach out for urgent assistance when you need it; and if for whatever reason you can't, it's the only way for rescuers to know where they can find you.
Why Personal Locator Beacons are So Important
Make no mistake: while flying is arguably one of the safest forms of transport and recreation in the world, anytime you take to the air, you need to have a concrete way of contacting authorities if a distress situation occurs. That's why satellite-linked Personal Locator Beacons (PLBs) are essential carriage items to have aboard at all times, even on ultralight and sport aircraft flights.
PLBs, along with Emergency Position Indicating Radio Beacons (EPIRBs), are the two most readily identifiable types of Emergency Locator Transmitters (ELTs) in use. They're mandated by the Civil Aviation Safety Authority (CASA) under AS/NZS:4280, and are most commonly divided into three types, which are: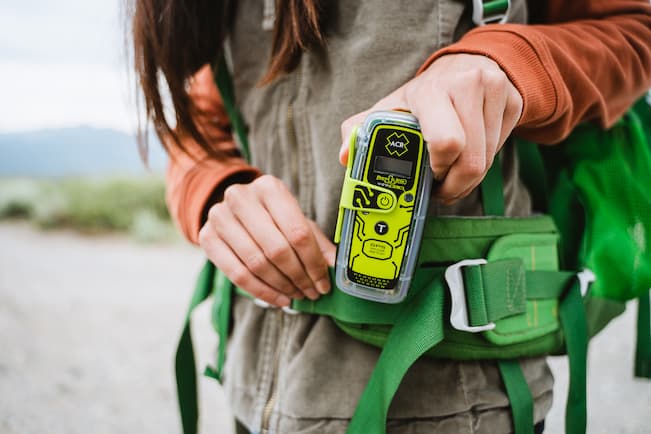 · Automatic fixed ELT (ELT-AFs). These ELTs are permanently connected to your aircraft, and can be activated either manually by a cockpit switch, or are instantly activated if the aircraft's G-switch registers an impact in excess of 2.3G.
· Automatic portable ELTs (ELT-APs). These ELTs follow the same activation regime as fixed units, but are only semi-permanently connected to an aircraft, and can be removed in case of an emergency.
· Survival ELTs (ELT-Ss). These ELTs are stowed on aircraft, and are designed specifically to be manually activated by pilots or passengers in an emergency rescue situation.
Automatic PLBs and EPIRBs are indispensable distress beacons, but they're not the same as having a portable, pocket-sized personal locator beacon as your ELT-S. Unlike automatic devices, a personal PLB is meant to direct search and rescue authorities to your exact location – not your aircraft's. Some are personal devices are better than others, though; and when seconds can make all the difference between receiving potentially life-saving assistance on the ground or not, you want to have the survival device available.
Garmin's inReach® is the Emergency Beacon That You Can Count On
Survival ELTs like Garmin's family of inReach® emergency personal locator beacon devices are the ideal, compact PLBs that should be carried or worn at all times. They're not replacements for mandatory automatic ELTs, but they provide an essential layer of rugged, IPX7-rated redundancy when terrain, exposure to the environment, or other possible dangers if you've been stranded and are separated from your aircraft.
Global connectivity with Iridium® GPS satellite coverage is what sets the inReach apart from the majority of portable personal beacon devices. Iridium's low altitude coverage allows for stronger signals and faster connections, all while boasting lower power requirements; and its utilization of 1.6Ghz and 2.4GHz frequencies allows for a range of locating options and features that aren't available with ordinary survival ELTs, such as:
· An interactive alert activation that's routed directly through Garmin's Response™ coordination centre;
· Two-way text messaging that allows you to inform rescuers of your condition; and,
· A digital compass and weather forecasting in case you need to seek added shelter.
First and foremost though, a device like the inReach is a personal GPS emergency locator that you can count on for precise locating. Accuracy anywhere on the globe to within 5 – 10 metres is what you can expect with clear line-of-sight satellite coverage. And with 5-day battery life on a 10-minute tracking send interval, it offers everything that you need from a survival ELT.
inReach is the Perfect PLB to Take Everywhere You Go
Although a personal GPS beacon is a critical piece of distress gear that no pilot can afford to leave the ground without, they aren't designed exclusively for flying. It makes sense to have a PLB with you anytime you head out on an extended or potentially dangerous journey, and an inReach is the perfect device for the job.
No matter if it's for work or recreation, an inReach personal location device is a vital piece of equipment for all situations and surroundings, including: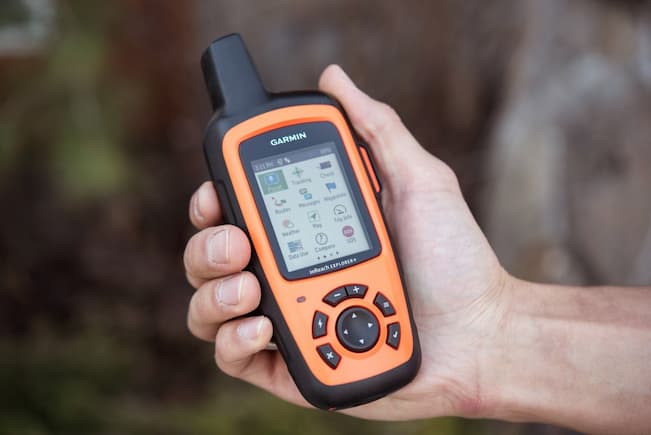 · Coastal, or offshore boating or sailing;
· Camping or hiking through the mountains; or,
· Off-roading, or visiting remote site locations.
It's not just about initiating an alert when you're in distress, though. It's about the psychological comfort that goes with being able to correspond with another individual when you're in distress, and a PLB personal locator beacon is the surest way of knowing that you'll be heard when you need search and rescue. The versatility of Garmin devices offers multiple ways of ensuring contact is initiated, including:
· Location sharing. The ability to share your coordinates with others through Garmin's MapShare™;
· Text-to-mobile. The ability to exchange texts with anyone, across a wide range of media platforms; and,
· Superior connectivity. The ability to pair your personal locator to your mobile phone, either via USB or Bluetooth®.
You won't find a more capable personal emergency beacon than the inReach to serve as your survival ELT. It even allows your coordinates to be tracked while you're moving, for an added bit of assurance that ensures your travels are being successfully monitored from beginning to end.
The Final Word
At the end of the day, when a situation arises where you need urgent assistance, every second counts. You need a PLB that's going to put your exact coordinates out quickly, and can provide you with information that could prove vital to sustaining yourself until help arrives.
Satellite-linked Personal Locator Beacons like Garmin's inReach are crucial survival tools that you should never start a journey without. It's impossible to know when you could need one, which is why is so important to be ready should the need arise.