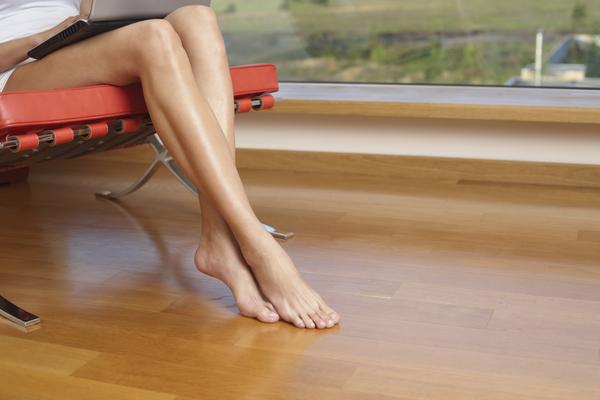 If you are looking for economical and versatile floor, look no further than vinyl floor. This type of flooring solution will give you the opportunity to mix and combine patterns the way you like. No need to worry about grape juice, sippy cup spills or muddy footprints with durable, stain free and easy to clean vinyl floor solution. The economical floor vinyl covering has been in use for more than 120 years, and has become especially popular in the last few years. Whether you need to redecorate your kitchen, bathroom, laundry room or hallway, consider installing vinyl floor to ensure quality and style. Here are few vinyl floor you may like to know.
Vinyl floor comes in different colours, textures and patterns – something to suit everyone's taste. If you want to make a statement and add style and glamour to your home, use the rotogravure process of engraving image, used in vinyl floor in order to imitate wood, grain or even marble.
Depending on your preferences, you can choose between vinyl sheets, planks or tiles. Due to the versatility of the floor vinyl coverings, you can combine different sheet vinyl, arrange tile in more unique way or use the vinyl floor planks to get that real wood look.
Unlike other floor solutions, vinyl floor is not derived from 100% oil, but is based on 57% chlorine from salt instead. This makes vinyl floor Eco-friendly since the material used is natural and abundant. In fact, numerous floor vinyl manufacturers try to develop cost effective ways of manufacturing ethylene from sugar cane, and help save forests.
The vinyl floor you install in your home can last up to 25 years. Due to the long life span and the durability of the vinyl floor, this flooring option is at the moment No.1 option for growing number of Australians. The reason some people change the vinyl floor before its expiration date not is not because the floors are worn out, but because they got tired of the colour or pattern.
Vinyl floor dates back to the 12th century when rubber floors were used. Due to the increased use of clay tiles, vinyl floor was forbidden during the 18th century. However, this flooring solution became popular again the last few years.
Vinyl floor is easy to maintain. You don't have to use any chemical-based cleaning products, but simple natural, home-made products instead. You can either use soapy water and a wet cloth, or a mixture of two parts water and one part vinegar to clean the floor vinyl tiles.