Contrary to what many people think, managing a warehouse involves more than just ordering people around what to do. Ensuring all operations run smoothly, efficiently, and safely is probably the number one priority of most warehouse managers. In order to accomplish this, they invest in traffic control and safety equipment, such as convex mirrors, bollards, traffic cones, etc. However, how and where you use these items is probably more important than having them.
Having the necessary traffic control supplies is especially important if there's a lot of warehouse lifting machinery, such as forklifts. The main purpose of traffic control supplies is to ensure the health and safety of your employees and other pedestrians by properly managing the physical environment. But besides incorporating traffic safety items, a manager also needs to talk to his/her employees about their safety concerns, encourage them to report them, inspect the warehouse regularly, and to fix everything that needs fixing in a timely manner.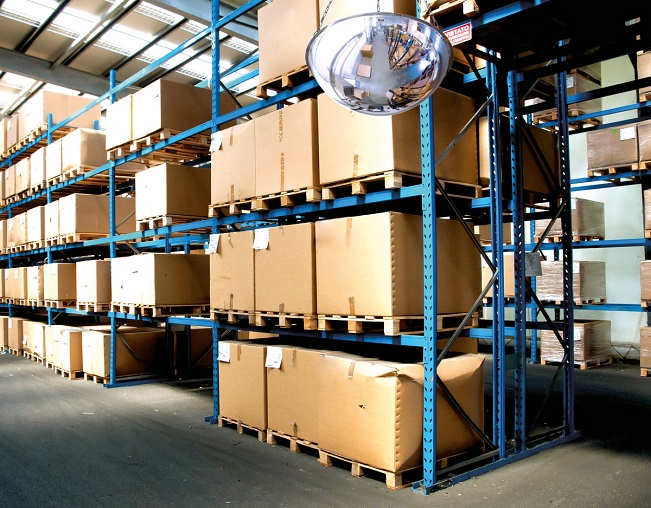 By performing the aforementioned, the manager will be able to determine where and what kind of traffic safety items should be placed. For instance, barricades, bollards and barriers can be used to enclose the area where forklifts operate to prevent pedestrian access; blind spot areas should be separated with rails; barriers can protect vulnerable equipment, places and pits where employees work; place bollards or barriers at exit and entry points to prevent pedestrians from walking into vehicles that come and go.
Additionally, warning and signage devices, like convex mirrors, provide better visibility for equipment operators and pedestrians alike. Additional lighting and wearing high visibility clothing also help people to be aware of each other's presence. Warning signs should be displayed prominently in relevant areas to remind people of traffic management requirements and potential hazards.
Furthermore, the walkways, loadshift equipment operating areas, and roadways should be line marked clearly with speed limits and stopping distances. The cross flow of traffic, blind spots and intersections should be minimised. Customer pick up parking areas should be line marked, and they should be designated close to pedestrian walkways, or alternatively, they should be accessible without having to cross loading dock vehicle paths or driveways.
And last but not least, ensure you have proper training, policies, procedures and systems in place. All loadshift equipment operators need to be properly trained and licensed if necessary. People who haven't had their competency assessed yet should not be allowed to be near the machinery. Also, operational manuals need to be readily available for operators and all employees must undergo safety induction before being allowed to use loadshifting equipment. Make sure that all visitors are provided with proper traffic management procedures and training, as well as that all external delivery drivers are aware of your warehouse's safety procedures.