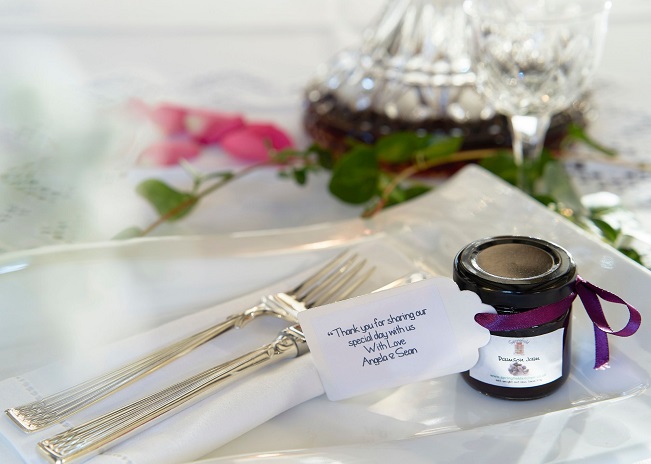 Who doesn't enjoy weddings? They're happy occasions where we celebrate the love of two people who are about to spend their lives together. No matter how big or small, every wedding is unique in its own way. Every couple wants to make this day unforgettable not only for themselves but the people around them as well. There are numerous ways in which you can do this, and one of them is including wedding favours as part of your celebration.
What Are Wedding Favours and Why Decide to Do Them?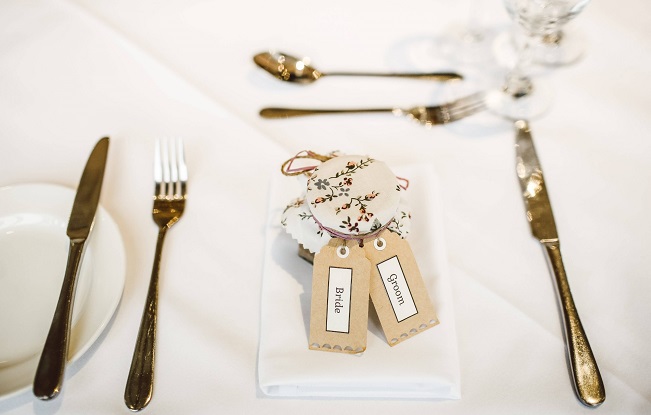 Wedding favours are small gifts that you give to your guests to show them your gratitude and appreciation for being there and deciding to spend that big day with you. Each couple is choosing something that's more personal or meaningful and it can be related to the theme of the wedding as well. You don't have to feel obligated to do this if you're on a tight budget or if traditions aren't your thing.
But favours are a fun addition to any wedding because they show that you care and your guests will have something to take home with them. Moreover, there are plenty of favours that are inexpensive, so they wouldn't put a dent in your budget. When it comes to choosing the ideal wedding favours, the list is endless. It can be anything you want, as long as it's practical and small, of course.
Make the Wedding Favours Memorable by Choosing Unique Boxes and Jars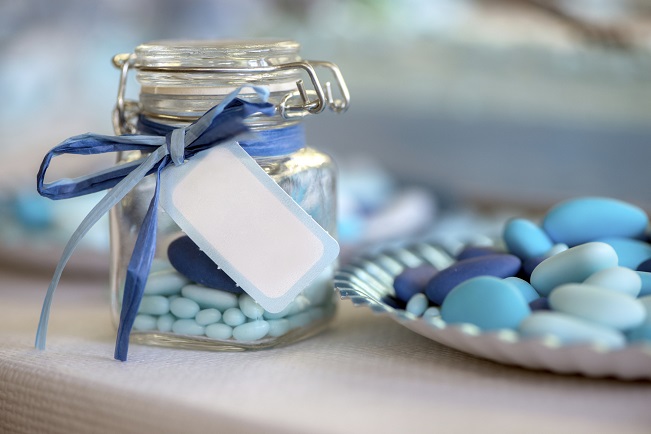 For the most of the things wedding couples choose, they need some kind of a wedding favour box. This is because the traditional favours are five almonds, chocolates, or other confectionery that represent health, wealth, happiness, fertility and long life, and many couples decide to stick to the tradition. They choose small edible things and need lovely packages to put them in. The boxes are a nifty solution that can make the gift more suited to the overall wedding theme, and they're essential for the presentation part. To make the gifts memorable, you can get any type of boxes, jars, and containers.
Take your time when choosing the right option because there are many gorgeous cake boxes wedding designs that you can opt for. These boxes can be found in a variety of colours, which gives you the opportunity to personalise the gift even more. The decoration can be as simple or as complex as you want. They can be laser-cut or embossed, adorned with flowers, leaves, tea roses, ribbons, and much more. This is the part that lets you express your creativity and customise the wedding cake boxes as much as you like. In this way, you can match them to the wedding décor.
It's a good idea to think of these favours as part of the décor. So, when you choose the style and the decorations, think about the favour jars as well. If they're cohesive with the wedding style, they'll always remind the guests of how awesome the entire wedding was.
How to Choose the Right Wedding Favour for You?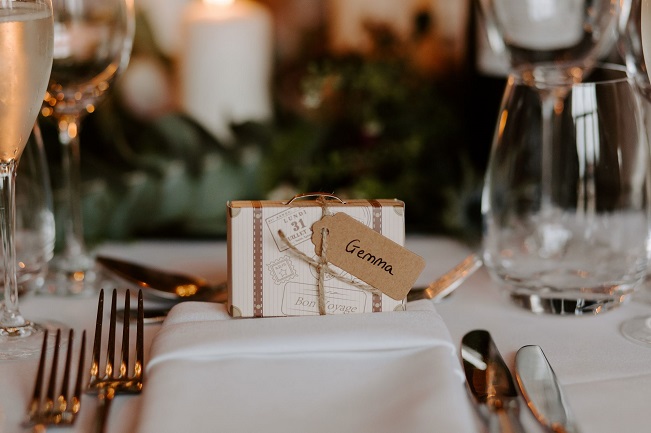 Make It Meaningful
This is the first thing that you want to think about when choosing wedding favours. You need to make them meaningful so the guests want to take and keep them. Choose something unique that you both would like the guests to remember you for. This doesn't mean that it can't be candy because there are many ways in which you can make candies personal. For instance, you can choose your favourite candies.
If not what's inside, make the outside meaningful. Write something or choose a favour box wedding design that will be a representation of that magical day. Take inspiration from the surrounding or even your personal lives. For instance, if you're wine loves, pick mini bottles of your favourite wine as a gift.
Make It Useful
Your wedding guests are more likely to take the things that they can use after the wedding. Besides edibles and wine, think candles, soaps, plants, and even water bottles. You could literally go for anything as long as it serves a purpose, and is affordable, of course.
DIY Wedding Favour
There isn't a more cherished gift than a DIY one. This will show that you really took the time to think and make the favours. If you're into making your own essential oils or jewellery, why not gift that to your guests? It would depend on how many guests you have as well because it would be time-consuming to do this for 200 people. And with the wedding preparations, you wouldn't be able to do this on your own as well. If you can, ask for help or at least DIY just one part of the gift. After all, it's your day and you should do everything to make it more enjoyable for yourself first.
Try It Before You Buy It
If you're ordering online, especially when it comes to edibles that you've never tried before or you've never purchased something from that store, always try them before you order 100 favours that you don't like. Order from several stores and see which one you like best. Maybe it won't taste good or the cake boxes wedding design won't be the same as the pictures you saw. You have every right not to purchase something that you're not completely satisfied with. And when it comes to wedding favours, you have to adore them so you can give them with love.
When to Distribute the Wedding Favours?
Every couple decides on a time when it's most suitable for them. It can be at the beginning of the wedding so you can make sure that all guests got one. But it would also mean that they have to carry the gift all night with them and possibly leave it at the end.
Another possibility is at the end of the wedding but it can be a problem because not all guests leave at the same time. Most couples choose to give the favours during the reception. You can place them at the guest tables or have a unique display just for them. You can also hand them out yourself, which is a nice way to show the guests that they're appreciated.