When you're a business owner, you have to think of so many things along the way to ensure a successful outcome and the future stability of your business. With so many decisions and calculations to make, there's also the fact you have to make certain investments. Sometimes, investments are viewed as nothing more than costs, and yet some turn out to be of such essence and benefit for your workplace, so they'd more than pay off in the long run.
One of these essential and beneficial investments is getting the right-hand trolleys. The reason this sort of purchase is so important is that hand trolleys are the much-needed equipment that would make your workplace safe given that they take the load off your employers and help in the prevention of back and arm injuries. Along with this, they can make for a more productive working environment, as the work gets done faster and easier due to the reduction of manual handling efforts, so you'd eventually have the work done in no time and get more profits.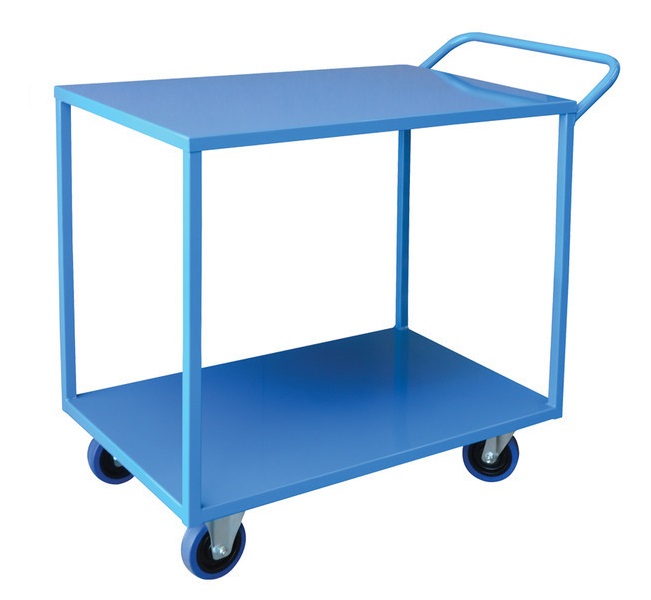 Since the world of trolleys on the market is vast, as you'd come to see when you decide to buy, there are all sorts of options: 2 tier trolley, 3 tier trolley, sliding trolley, panel and basket trolley, and furniture moving trolley to name a few. The simplest of trolley can turn out to be such an indispensable bit of your business because of its durability, thanks to the tough metal construction, and speed.
All you have to do to make the right choice is to take your specific business into consideration, as well as the amount of loads that have to be carried around, since every trolley was designed for a job. While the 2 tier trolley is perfect for transporting documents and mail in offices, as well as stock, linen, and laundry for hotels, the 3 tier trolley is ideal for handling equipment and materials in warehouses and supermarkets, whereas the sliding trolley is meant for the environments with food preparation, like hospitals, schools, and commercial kitchens.
The panel and basket trolley does its job perfectly well with displaying items with up to 200kg of load, as for the furniture moving trolleys (also known as dollies) the name itself says it, they do all the heavy work with furniture transportation. When you start shopping, you'd be able to come across shops and retailers that can supply you with the necessary trolleys, tailored to your specific requirements in terms of size, shape, and weight.
Hand trolleys were designed with the purpose of easy manual handling based on two important principles, the one of levers, and the one of conservation of momentum. What this means is while with the first one you get the much needed force to lift weights off the ground easily, the second you helps you easily move the weights elsewhere. Having this in mind, it's time to do some trolley shopping and increase the safety and productivity in your workplace.
Reference: https://trolleysblog.wordpress.com/