No matter how people are calling them, it's been a long time since air mattresses stopped being just floaties and evolved into pieces of furniture that moved into our homes. They are the perfect bed solution for temporary guests and they're also a great option for camping trips. If you don't like sleeping on the ground when exploring the great outdoors, you've got yourself a new ally.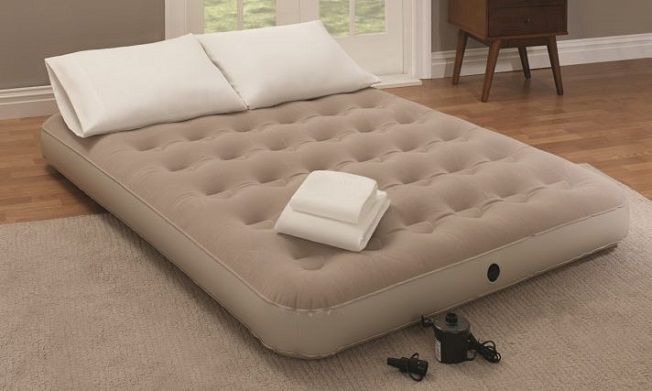 Just like regular bedroom mattresses, inflatable mattresses are also available in different sizes. You can choose between twin, full, queen air mattress and king. Choosing the right size is important for your optimal comfort and good night's sleep. The most commonly used sizes for camping are twin and full. As for bigger size mattresses, queen air mattress models win every single time. They are big enough to accommodate two adults comfortably. Wondering how big is a queen air mattress? Generally, they are 152 cm wide and 203 cm long. It's about 18cm wider and 13cm longer than a full-size mattress. These few centimetres can make a world of difference in the comfort it provides. King mattresses are a good choice if you have plenty of space available and you want to splurge.
Lighter vs. heavier air mattress
Another thing to keep in mind when you're searching for the perfect air camping mattress is how light and durable you want it to be. Everyone cares about comfort, so if this is your main concern, look for a durable and heavier mattress. This is a great choice for people going on longer trips and those with kids. On the other hand, those who usually spend their time hiking and rock climbing can probably get away with buying a lighter air mattress. These mattresses are also durable but they don't provide the same toughness as the heavier types. They are also cheaper to buy.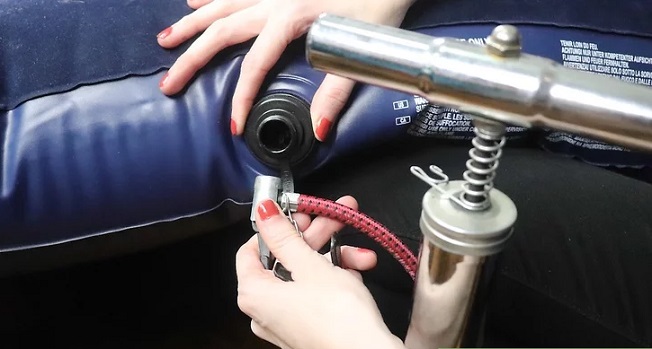 Electric pump vs. hand or foot pump
Inflating the bed can be either quick and easy or it can be drudgery. To make things easier, you'll need an air mattress pump. Electric pumps are a great choice – they will do all the work for you in the blink of an eye. But before you buy one, think about how far you need to walk to your destination. Although most people drive to their final camping spot, if you have a few kilometres of hiking, it would be best not to invest in an electric pump. Instead, get a hand or foot pump. Depending on how familiar you are with electric pumps, it's a good idea to know some basic things before shopping. The websites that sell pumps will refer to a pump as having an AC or DC plugin. This refers to whether it should be plugged into the wall or into your car. AC is for a wall outlet and DC is for a 12-volt car outlet. However, the choice of pump sometimes may depend on the type of mattress so make sure you check this before buying one.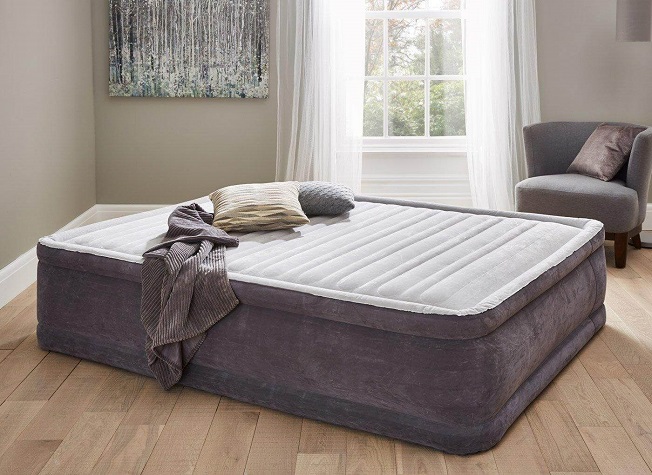 Air retention capability
When sleeping on an air mattress, the only thing between you and the ground is the air. So if you are camping in a place where the night temperatures drop significantly, you need to ensure your mattress is inflated as much as possible. This is very important because cold temperature causes the air to condense which means the air won't be able to support you until the morning. While there is not much you can do about the cold weather, you can at least choose a mattress that is durable enough and designed to withstand such conditions.
So, when buying an air mattress, pay special attention to the comfort it provides, which is directly proportional to its thickness. A thick bed will be more comfortable compared to a thinner one due to the amount of air in it. Air mattresses made of memory foam are known for their superb quality and optimal comfort. However, they're also known for their hefty price.
Still wondering – where can I buy an air mattress? You can find them in any store that sells camping equipment but I've found that the largest assortment of superb quality models that come at great prices can be found online. So, take your laptop and shop freely from the comfort of your home!