Spending great part of the day in the office, cluttered with paperwork or daunting computer operations requires maximum level of comfort and effectiveness. For this reason, there are а couple of must-have office furniture pieces that can meet the work-in-the-office requirements. Of course, aside from a roomy office desk, the one furniture piece that is vital for ensuring superior comfort is the office chair.
Many think that only super-expensive office chairs can offer the desired level of quality and comfort. But the truth is that you do not need to spend a small fortune. Thanks to the high demand for office furniture and high competition on the market, you can easily find cheap office chair deals online or offline. Of course, the Internet offers greater variety and more 'down to earth prices; deals. Therefore, a quality, but cheap office chair can indeed be found, you just need to do a little research online.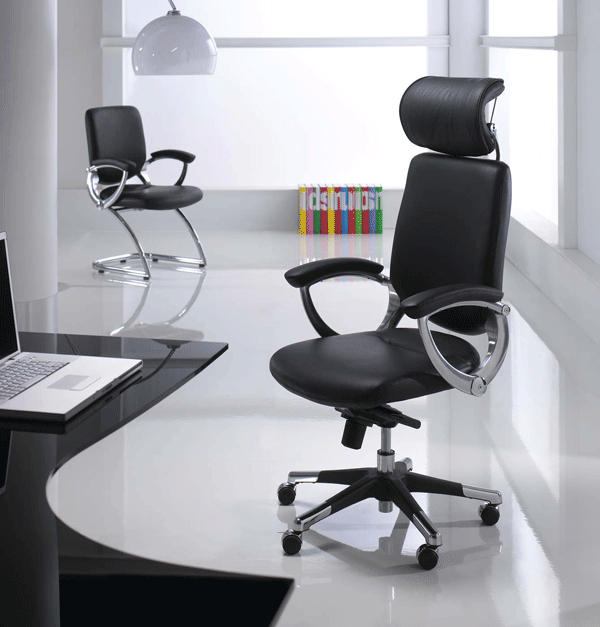 But remember one thing, do not rush with your purchase. Even if you thought you have found the cheap office chair bargain deal of the century. A profound pre-purchase research needs to be done, and not just reading other users' reviews and experiences. You need to arm yourself with knowledge about different office chair models and styles available.
Task Office Chair – These ultramodern models chairs feature adjustable height arms as a minimum adjustment option, along with height adjustment for the back. Normally, all types of task chairs have basic gas lift mechanisms, including seat tilt and back tilt. The most commonly used materials for the fabrication of task office chairs are leather, faux leather and mesh. All in all, a perfect office-sitting choice.
Steno Office Chair – It is considered the basic model which is widely used, from students to accountants and company managers. These office chairs feature no arms and just a basic gas lift mechanism. Hence, the reason why they are not recommended for long-hour use, because sitting in this type of office chair for a longer period of time may result in back pain.
Specialty Office Chairs – Specialty office chairs are divided into 3 main categories: kneeler chairs, drafting chairs and stools. The drafting chairs offer the option to personally adjust the arm height and back height, whereas stools normally come with a gas lift mechanism, but small back for the support.
Executive Office Chairs – By offering a sense of style and functionality, executive office chairs are probably the most expensive type of office chairs. Cutting edge models offer the ability for easy and free reclining. Usually, their sophisticated look is supported by a high-quality leather fabrication.