Not all living spaces are lucky enough to have a dining room. But those that are, should really make the most of it. The dining room area is where we connect with our friends and family through food. Food brings us closer and there's just something so intimate in eating together that we can't oppose the effect it has on our relationships. To make the impact even stronger, we need to make that area as personal and as comfortable as we can. We should create an atmosphere where everyone will enjoy, and what's the best way to do this than by incorporating pieces that serve us and look good at the same time?
We all know that you can go wrong with a wooden dining table because it's a dining room staple and one of the classic furniture pieces that will always be stylish. But what are the other elements that can take the entire dining room décor to the next level?
A Dining Bench for Elegance and Extra Seating Space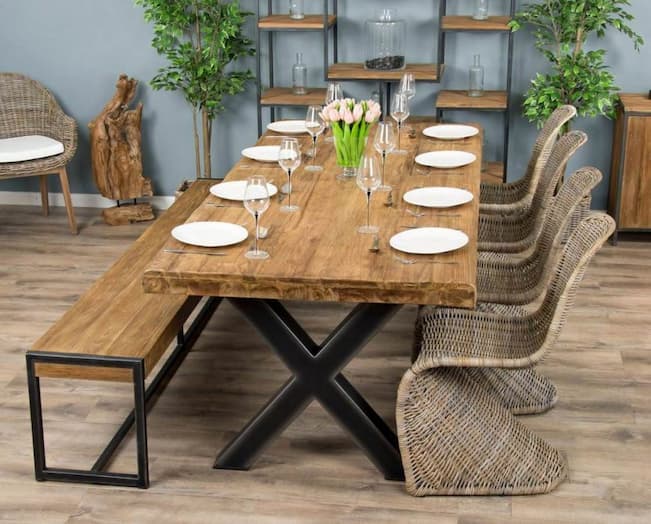 Besides using chairs to add personality to the space, dining benches are a valuable addition to any dining room. They can be used as the main seating option or as extra seating space. No matter how you plan to incorporate them into the décor, they'll surely make a statement. You can choose to match them to the dining table for a complete look or let them create a focal point in the room as gorgeous standalone pieces. Pick a gorgeous dining table bench seat and infuse the space with style.
There are several advantages of including a bench in the dining room's design.
You have plenty of options to choose from because it's a versatile piece that can suit any style;
It can save space because you can tuck it under the table when not in use, which makes it an awesome solution for small dining rooms;
It takes up less space than chairs while enabling you to fit more people;
If you're opting for a casual look, benches are the ideal option because they don't look as formal as chairs do;
Having a bench that you can just use as extra seating space will save you a lot of trouble;
It's easier to clean when you have a bench because it's one piece of furniture that you need to move and clean instead of many.
Some people might consider a bench uncomfortable or have the idea that's always backless but that's not the case. They can be made of various materials and have numerous additions that are there for your comfort. You can find a dining table bench seat suited to your specific needs and preferences. Also, you get the opportunity to be creative and personalise it in the way you want. That can be with adding some cushions or throws for an elegant or a laid-back look. When choosing the ideal dining bench for you, make sure you consider how much space you have and how many people you need it for.
A Console Table for a Practical and Lovely Dining Area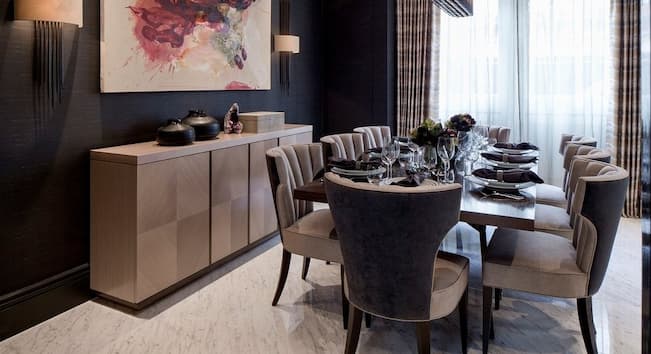 Console tables are often overlooked but if you want to create a functional area, they should be your go-to choice. They may be thought of as hall furniture because of the characteristic design that allows them to fit in narrow spaces, like hallways, but why limit their use? Nowadays, many items are multipurpose. They allow to be used in any way that you please. This gives you an opportunity to experiment and make the most out of everything that you purchase.
Having a console table in the dining room can serve as a place for napkins, silverware, or platters of food that you'll have within reach. You could also make it the accent of the room by displaying your favourite dining table accessories or several plants for a touch of greenery.
An Area Rug to Add Personality and Comfort to the Space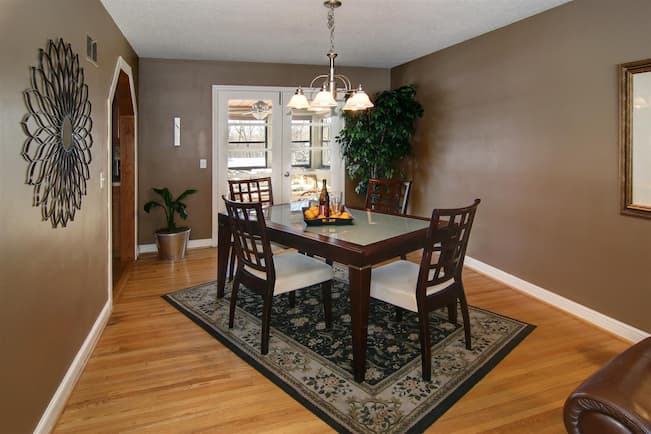 People either love or can't stand rugs. We advise rugs in the dining room because of the sense of warmth that they bring to the space. Fabrics are known for this great ability to add a level of cosiness and uniqueness that no other item can introduce to the room, and what fabric is more essential than a rug?
People might find it odd to place a rug in spaces where there's a danger of spilling things but this is exactly why you need it. It can help you keep food and drinks off your precious floor and serve as a layer of protection so you don't damage the floor with the chairs or table. A beautifully-made rug will surpass all the other décor elements in the room.
A Stunning Mirror for a Touch of Light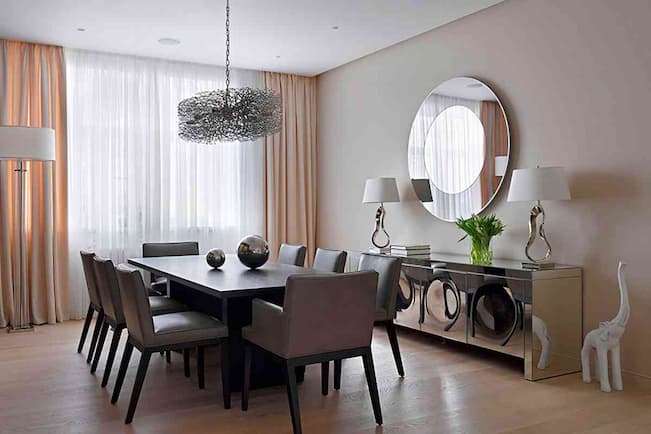 Mirrors are extremely powerful décor items in any room. Adding one or several can immediately make the room seem larger and brighter, and this is something that we all hope to achieve with every interior design. Because of their fascinating look, mirrors are usually used as accent pieces in the room, and what's a better way to do this than by placing them above a gorgeous console table or buffet?
If you find yourself lacking decoration for an empty wall, a large mirror is the way to go. Since they're pretty successful in amplifying other items, use this to your advantage and place it opposite the design element that you're most proud of.
A Gorgeous Light Fixture to Show-Off Your Personal Style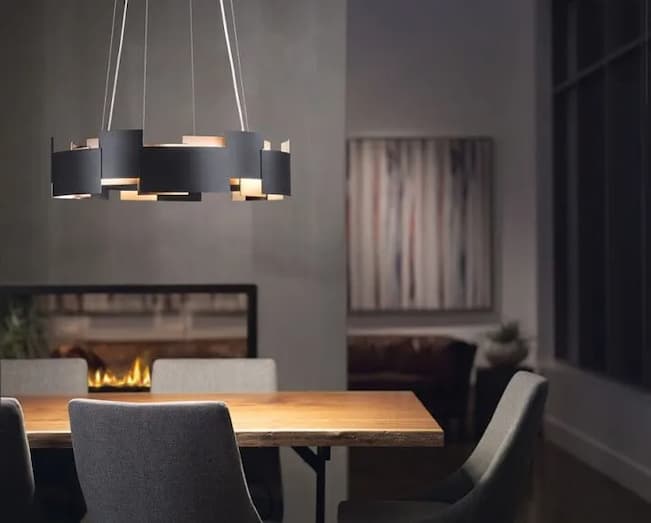 Proper lighting can do magic in any room. It can make or break the interior décor so you want to make sure that you're using it the best you can. When it comes to choosing the perfect light fixture, the options are endless. If you're looking to make a statement, go for a stunning chandelier that you'll hang above the dining table. We don't mean traditional ornate chandeliers (although why not) but the contemporary ones that you can find in various designs and styles.
You can choose to add an elegant pendant that will light the entire room or a cluster of lights that will give the exact brightness you need. You can play with smaller fixtures that you'll disperse throughout the walls and give your dining room unique lighting that you're all going to enjoy.