Whether you're equipping a new house or renovating your current one, it's always best to start from the ground up and choose the right flooring. But you probably know that selecting the right floors can be a daunting task, especially when you get hit by the huge range of options once you start searching.
But out of all the options on the market, know that vinyl plank flooring, especially the loose lay variety is among the most popular flooring options you can cover your entire house with. And it's not surprising at all, considering the various benefits they bring. But before we get to them, let's actually learn…
What Is Loose Lay Vinyl Flooring?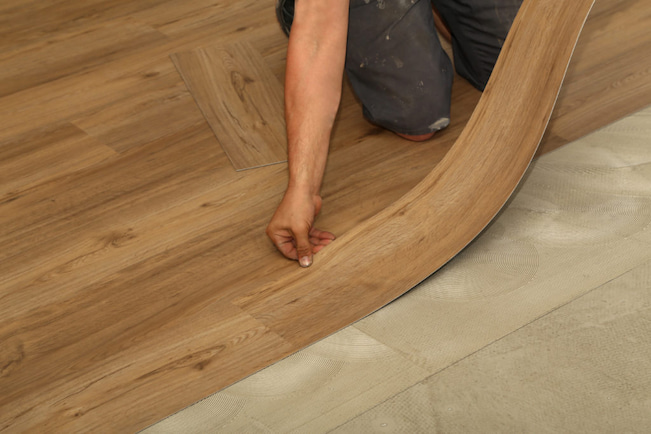 If you're wondering why you should choose vinyl loose lay flooring for your house, know that this is the most flexible out of all the flooring options on the market. The vinyl loose lay plank flooring doesn't rely on any adhesives, fasteners and any other mechanisms to keep them in place, but they stay in the position once you place them on a smooth surface. This is due to their rubber backing, which has the ability to cause friction which keeps these planks in their place for many years.
Durability
Aside from being simple to install, the vinyl loose lay flooring makes for a great choice since once you place it, you'll forget about changing it at least for the next 15 years. What makes these floorings durable are the many protective layers they consist of. In fact, the top protective layer, commonly referred to as the wear layer is the one that is mostly responsible for the plank's durability. The wear layer's thickness is measured in mil (one-thousandth of an inch), and the thicker this layer, the more durable, sturdy and scratch-resistant the plank is.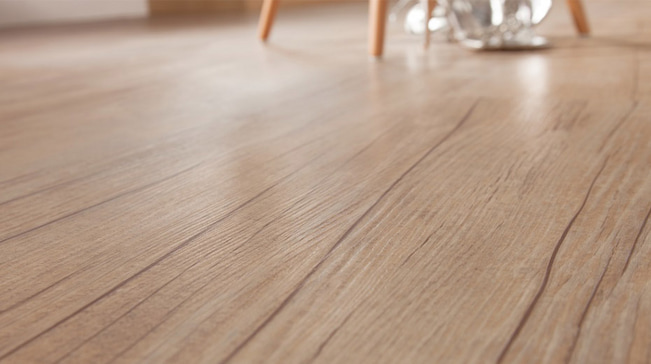 The wear layer's thickness should be considered differently for different areas. The most recommended thickness for residential application varies from 6 to 12 mil, depending on the foot traffic you're about the get in the area. On the other hand, commercial areas require a little bit of sturdier loose lay vinyl flooring planks with at least 20 mil wear layer thickness, as the only guarantee to withstand the daily "abuse".
Water-Resistance
Not only are the loose lay vinyl planks resistant to scratching and breaking, but you also won't need to worry about spilling water or any other liquids on the floor since they're highly moisture-resistant. This is due to the vinyl flooring's core layer, which sits just under the protective layers with the purpose to prevent any liquids from penetrating the plank and keep them like a puddle on the surface instead.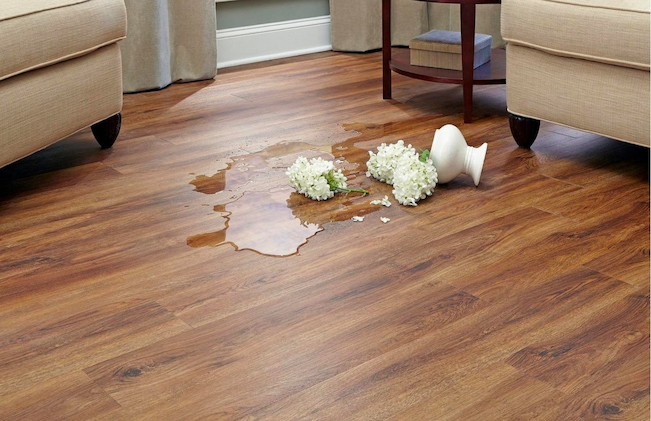 This means that your loose lay vinyl floor won't expand or contract once it's exposed to moisture, which makes them the perfect solution for the most humid areas of your home such as the bathroom, kitchen, even the basement. This is not the case with laminate and different hardwoods, which will drain your wallet and wear off once they get in touch with the slightest moisture.
Sound-Absorbency
It's not even surprising that these loose lay vinyl planks are the most commonly chosen nursing home and hospital flooring option since they completely absorb the footstep sound. This is due to the vinyl floorings being cushioned in specially designed foam backing materials, which dampen the noise once you step on it. This makes the loose lay vinyl floorings the perfect option for every area of your home, especially your hallways and the upstairs of your house.
Easy to Install
All these benefits come packed up with the ease of installing this flooring. So, feel free to make these planks your next DIY project, since like we mentioned before, you won't need any specific tools, adhesives, fasteners and special skills to install them, but only your new loose lay planks and a little bit of enthusiasm.
The hardest part of the installation is exactly the first step, which is removing the old flooring and making sure the surface is clean and smooth. Once you provide a good base, it's time to place the planks next to each other without leaving any gaps between them. Once you cover the entire area, know that you're done and your flooring is now ready to use.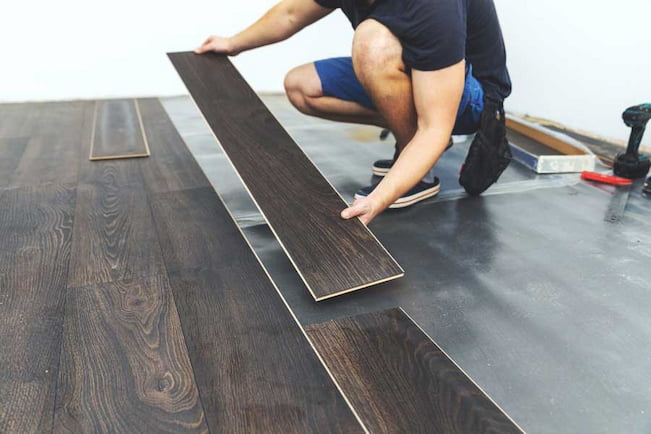 Due to these planks not being glued or fastened, you should also know that you can always easily remove them and re-install them in another area of your house, or simply carry them with you to save money if you're changing houses. This is one of the most valuable benefits that not many of the flooring options offer, so make sure you choose your flooring wisely.
Stylish Options
Loose lay vinyl planks are one of the most versatile flooring options since they come in many different colours, styles and designs to match your entire house's ambience, as well as every specific room's design. So make sure you choose from the luxury hardwood or parquet-alike designs to match your elegant living room, or a simple marble or stone-alike design to fit your contemporary, minimalistic home design.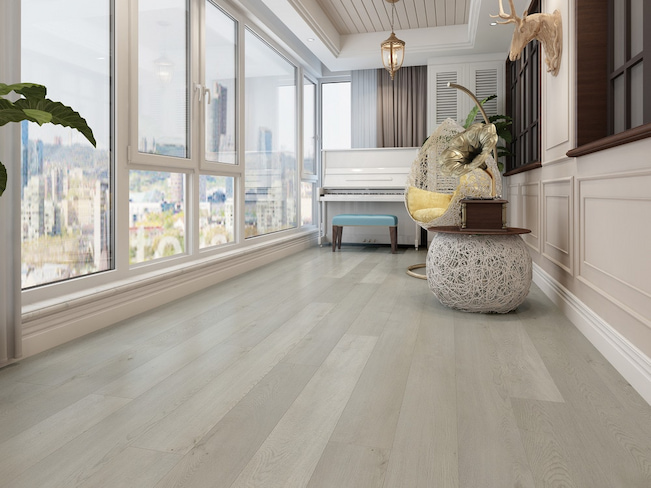 Aside from the wood and stone-alike planks that offer a natural look and feel, there're many other available options such as the typical kitchen-ish designs to give your cooking area a unique ambience as well as many other "clean and fresh" options for your bathroom.
Once you choose the most optimal loose lay vinyl flooring that matches your performance and style preferences, you can rest assured that you set the best base and you can finally start decorating your home.