There are many purposes for having a dog pen but the main goal is providing protection and a personal play-space for your four-legged best friend. Another reason for having an outside pen is if your young pup is still in training or they are learning proper behaviour and boundaries.
Young puppies are often too playful to be minding the dangers in their surroundings. They like to follow you around to the point of running after you when you start your car. A dog pen is a great solution to this problem because then they can be safe in an enclosed area where they still have enough space to stretch out, move around, play with their toys while being away from passing cars, other animals, etc.
Outdoors dog pens are super useful for safety, disciplinary training and hygiene purposes for older dogs also. So just as there are many purposes, there are also just as many kinds and sizes of crates, heavy-duty enclosures and outside dog pens for sale made of durable materials.
Types of Dog Pens to Choose from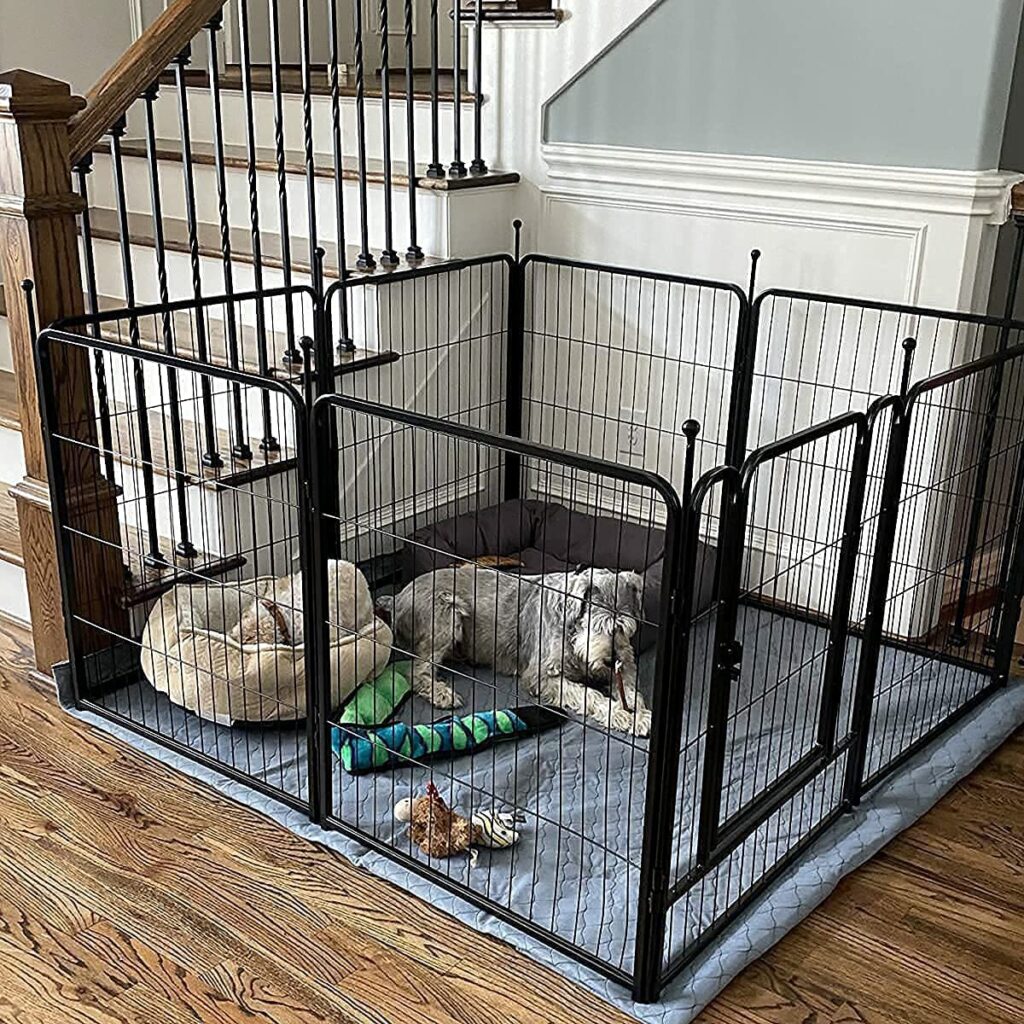 Heavy-Duty Pen (with Roof)
Constructed with heavy-duty metal material, these outside dog pens for sale are sturdy and durable enough for you to have peace of mind. Your dog will be protected from running into the street, and they will be sheltered from stormy weather. These dog-pens are heavy-duty and made for bigger dogs or multiple dogs. With enough space, toys and sleeping pillows, you're good to go. Metal pens can be small or large and able to suit your needs in regards to their shape which you can adjust to fit the pen in your yard.
Portable Plastic Puppy Enclosure 
As the name itself suggest, this enclosure is made of plastic, therefore it's light and easily transportable. You can place it for your pup either inside or outside your home. It's also useful if you're introducing new pets and need to keep them separated for the night while they get used to each other. It's made of plastic and easy to move around. The portable plastic enclosure is not just for small dogs but for all kinds of animals: kittens, hedgehogs, hamsters, guinea pigs or rabbits.
Panel Fabric Exercise Pen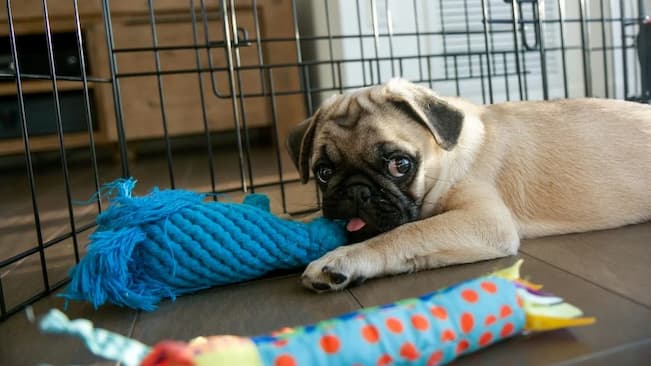 Panel fabric pens are also light and easily transportable and can be set up in a matter of seconds. Panel fabric pens are usually the go-to choice if you're building a play space for your dogs. It's a soft material and will assure your dog be out of harm's way while running around in circles, learning new tricks all playful and excited. 
Extra Large Pet Play Pen
If you happen to live on land with a large outdoor area with no fences around to protect it, you might want to consider getting a playpen with extra size. Built with metal, you can shape this dog fence into a rectangle, square, octagon, whichever you prefer better. It is large enough for multiple pets and you can also get in there yourself or your kids and spend quality playtime with your pets.
Dog Travel Crate
Keep your pup out of trouble, not just at home but also when you go somewhere together. Make sure you have a safe way to transport them, especially when you have a stressful vet check coming up. Travelling crates can be either firm or soft, lightweight or heavy-duty, which will all depend on your dog's breed, temper, size and age.
What Should You Have in Your Dog Pen?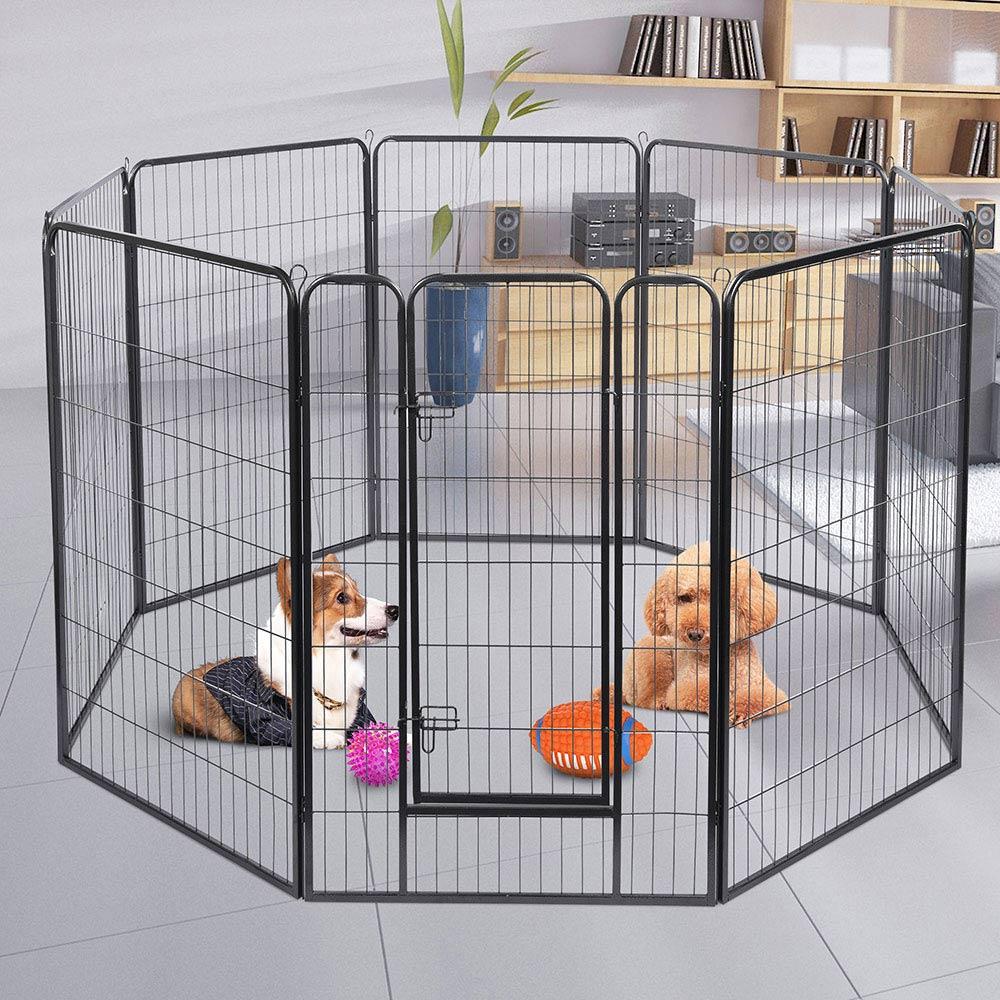 If you're gone for the night or maybe a few days, leaving your pets with enough supply of food and water goes without saying. Other than that, there's a couple of other things you should probably consider when preparing the pen for a dog.
Sheltered Area
Indulge your dog by giving them a special sheltered area where they can be warm and protected from outdoors weather. You can build it with lumber or fence up one of the corners in the enclosed dog pen area. A sheltered area is also great for newly adopted dogs that have anxiety being in new surroundings and need a place to go hide before they are fully relaxed and get used to being around you.
Dog Bed
You can't just have a shelter without a comfortable sleeping bed for your dog. Add a blanket and this is the perfect place for dogs that love to hide and burrow, especially during cold weather. Setting up a comfortable puppy playpen with a cosy bed before the puppy even comes into the home is probably one of the best investments that a new puppy owner will make.
Chewing Toys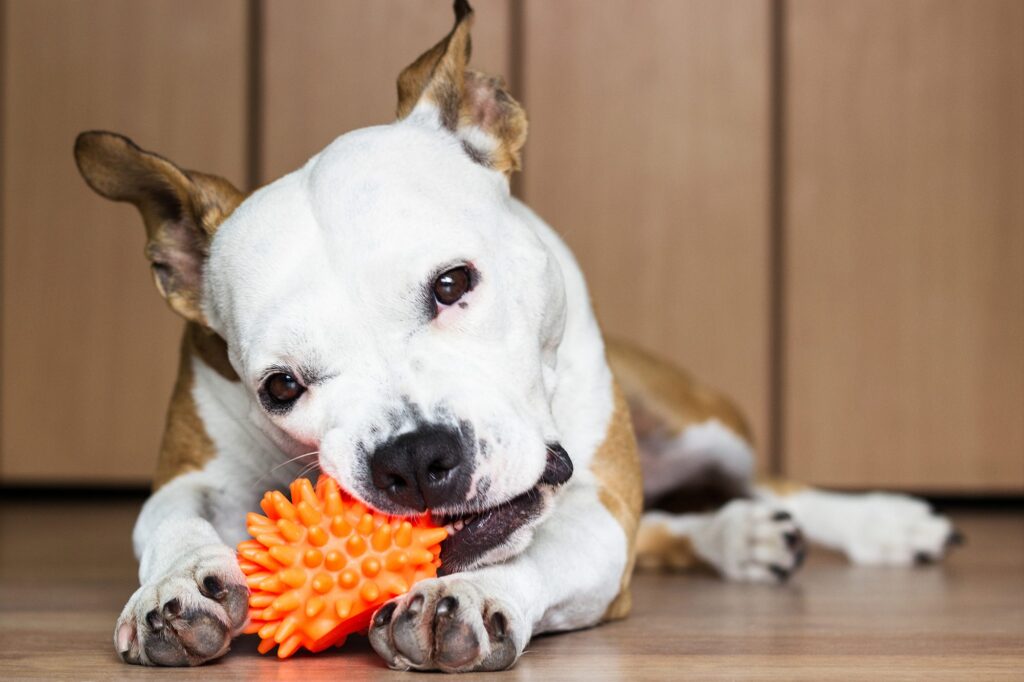 Chewing toys aren't just beneficial to animal's dental health, they are also a great asset in relieving stress and dealing with dog separation anxiety. They also provide mental stimulation and prevent dogs from creating a bad habit of biting into your shoes or furniture.
Whether your pup is in the training period, or you're deciding if you're going to keep them primarily in your home or outside, these essential dog supplies are a must. Having a dog is a great experience and an adventure of its own, but they also have needs and with a little bit of research and lots of love and playtime it's all going to work out. You'll feel ready to welcome your new best friend and your dog will have the home of their dreams.