Are you looking for a new hobby that can take your mind off of everyday worries? Look no more because RC trucks and cars might be just the thing for you that you can start right away. They are radio-controlled cars and trucks with a remote control that can be driven on different terrains. It's lots of fun, you can race with friends, don't require much time to learn how to control them, and you can enter competitions when you feel confident enough. It may seem like this is a children's play but, although there are RC cars and trucks that are cheaper and meant for kids, RC hobby-grade vehicles are more advanced and durable. They can be repaired and upgraded, things which you can do yourself if you have the skills and desire.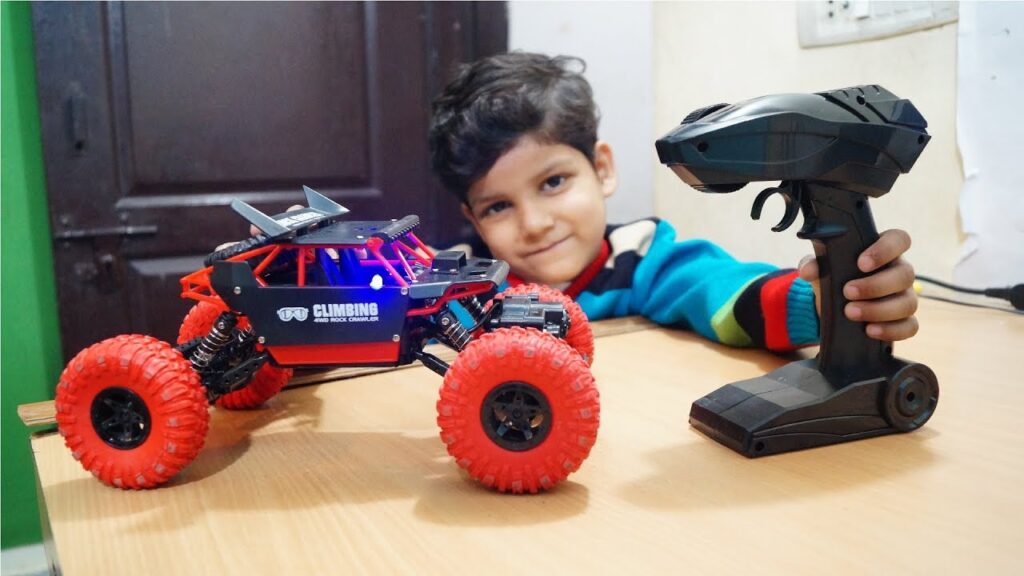 There's a wide range of RC vehicles that you can opt for but there are several distinctions that you need to be aware of before choosing the right one for you.
2WD vs. 4WD: Which One to Choose?
There are two types of RC vehicles available: 4WD or 4×4 rc trucks and cars and 2WD RC vehicles. The former means that the front and rear wheels move at the same time, and the latter that the vehicles drive on the front or rear wheels but not all four at the same time. If you're a novice, go for the easily-controlled 4×4 rc trucks and cars. They're a good option because their wheels enable better control and are suitable for any road surface. They provide good grip and can be ridden in tight tracks. 2WD are cheaper because they don't consist of as many components as the 4WD. They are also good for increased-speed driving but may be hard to control for beginners. You can find very cheap models but you don't need something that'll break after the first crush. You should invest a bit more and it'll be worth it because you'll get good use out of it. Inform yourself of the best brands so you know what to look for. There are numerous brands, but the most popular ones are Traxxas, ECX, ARRMA, Vaterra, Axial, and Losi. Different brands are preferred when it comes to different types of RC vehicles, and you can get the best insights from user reviews. After all, they're the ones that have tried different models and share their experiences online.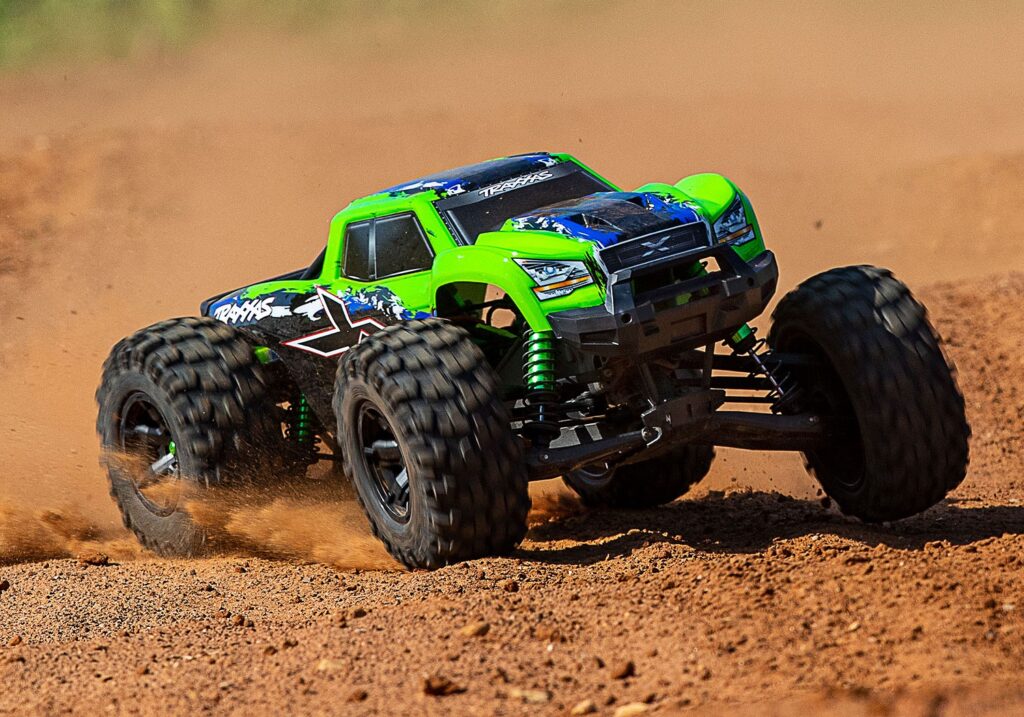 Electric, Nitro, or Petrol: How Do They Work?
Electric RC Vehicles
They are battery-powered and need rechargeable batteries to work. The two usual options are NiMH or LiPo batteries. LiPo are Lithium Polymer batteries that hold more charge and come in different weights, lengths, and heights, which means that they can fit any rc truck and car. NiMH or Nickel-Metal Hydride batteries are somewhat safer than the LiPo ones and are recyclable. Good maintenance will keep the batteries in a good shape for a long time, and every manufacturer provides instructions on how to take care of and charge the batteries.
Electric RC vehicles are quiet, have a wide range of models that can be driven off-road, and can achieve long run time. This was made possible with the introduction of lithium batteries that offer a longer runtime than the other battery packs. Still, when the battery runs out, you have to wait so it can recharge.
Brushed vs. Brushless Motors
Brushless motors are a newer technology that's considered superior to the brushed models. It's more expensive but it's worth your money if you want an efficient and powerful vehicle. The brushless 2wd and 4wd rc cars and trucks are faster and usually have a longer battery life than the brushed counterparts. But because of their speed, they might not be suitable for younger drivers.
Nitro RC Vehicles
Nitro rc trucks and cars run on nitro engines that use fuel. This fuel contains a different percentage of nitromethane and can be bought from all stores that sell RC vehicles. Their run time depends on how much the tanks can hold. Their advantage is that it takes a little time to refill the tank and you'll be back on the track in no time. They require a little more maintenance after use. You need to drain the fuel, clean and oil the air filter, apply after-run oil, clean all the dirt, and check the screws. This is not needed for the electric RC vehicles. Nitro engines are louder than electric but are more water-resistant.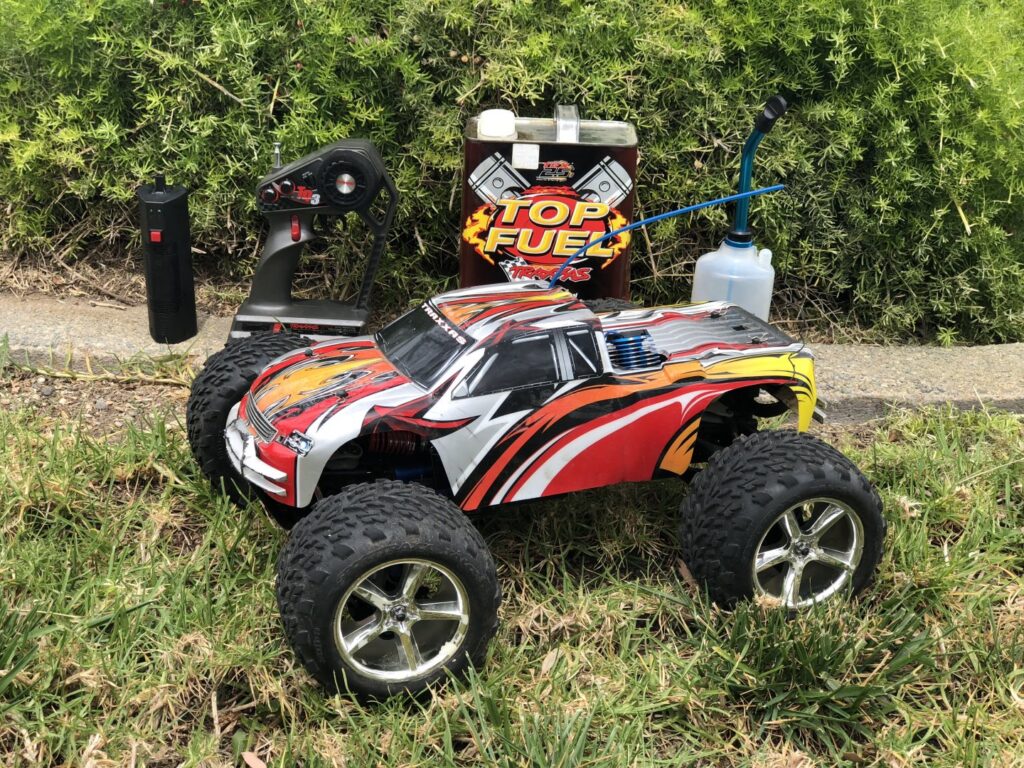 Petrol RC Vehicles
These have petrol engines that run on fuel which is cheaper than the nitro fuel. They have a long run time and can be upgraded. They need to be maintained but not as much as the nitro vehicles. The disadvantage of petrol engines is that they are large and won't fit in smaller cars and trucks.
Various Types of RC Trucks and Cars
RC Touring Car
This is an on-road car that's fast and suitable for harder surfaces, like concrete, asphalt, and carpets. Typically, they're 4×4 rc cars that enable drifting without any damage.
RC Buggy
This type is made for all terrains. They're frequently chosen by beginners because they allow experimenting when you still don't know what you'll enjoy the most. No matter if you want to drive on pavements, dirt, gravel, or sand dunes, the buggy can take it all.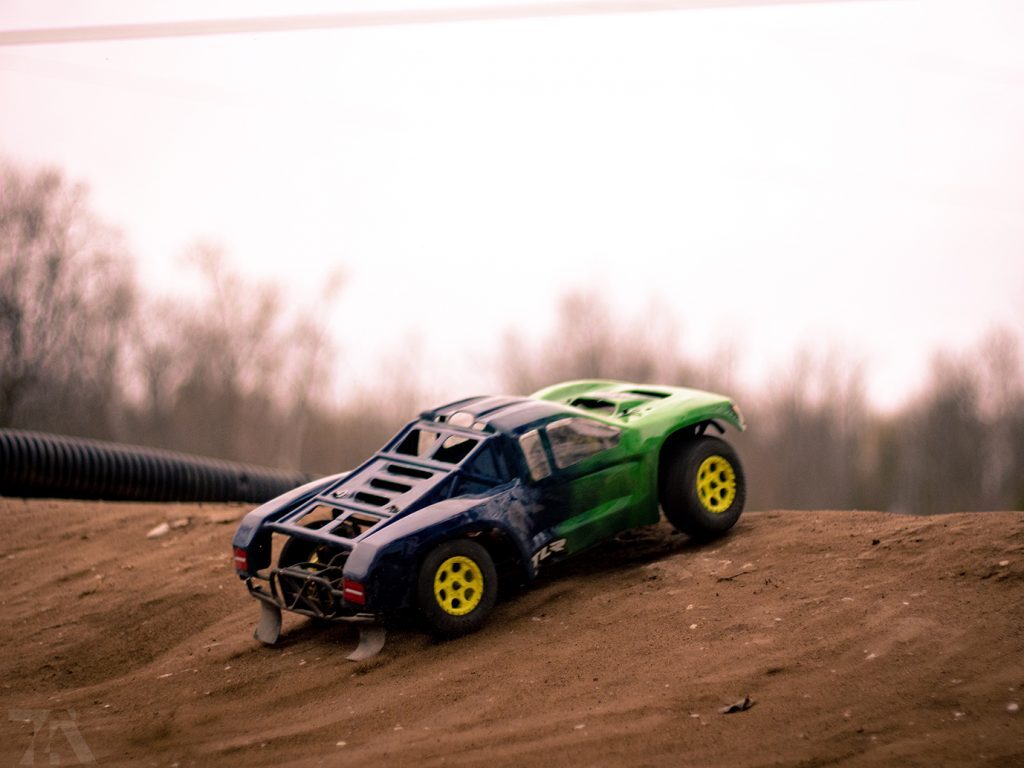 RC Short Course Truck
This truck is made for competing and bashing, and is used by more advanced drivers. It's great for all surfaces and its wheels are protected by the car's shell and the bumpers.
RC Monster Truck
Monster trucks are probably the most exciting type of RC vehicles. They have bigger wheels that are outside the bumpers and can run on all kinds of terrains. They use powerful batteries and are your type of car if you want to try different tricks.
RC Crawlers
These are made for tough terrains. They can climb surfaces and overcome obstacles that other cars can't. They are built for slow speed and precision, and require more skills than you might think.