Do you want to feel like you're a part of the Wild West? Is there a better way to do that than slipping into comfy country clothing? Definitely not. While most of the cowboy clothing is entirely based on practical and functional purposes, it hasn't stopped certain country-inspired items to slither their way into the fashion scene. And the land down under is hardly an exception. It's not really surprising that western fashion is slowly becoming one of the most popular clothing styles in Australia.
If you're a member of the fashion victim gang and want to hop on this trendy craze, you've yee-hawed your way to the right place. Quite expectedly, not all clothing items are viewed or worn in the same way they were back in the day so you need to be up-to-date with the latest news. To keep you posted and help you stay on top of your fashion game, we'll be giving you a few pointers on how to rock the country style all the way through the big city. Giddyup.
What Are Country Clothes?
Traditionally, this type of clothing was worn by cowboys and cowgirls who just wanted to go about their daily business without ruining their whole wardrobe. Because of this, country clothing is inherently quite durable and long-lasting since it's specifically designed to withstand a long day of wear and tear in the outdoors.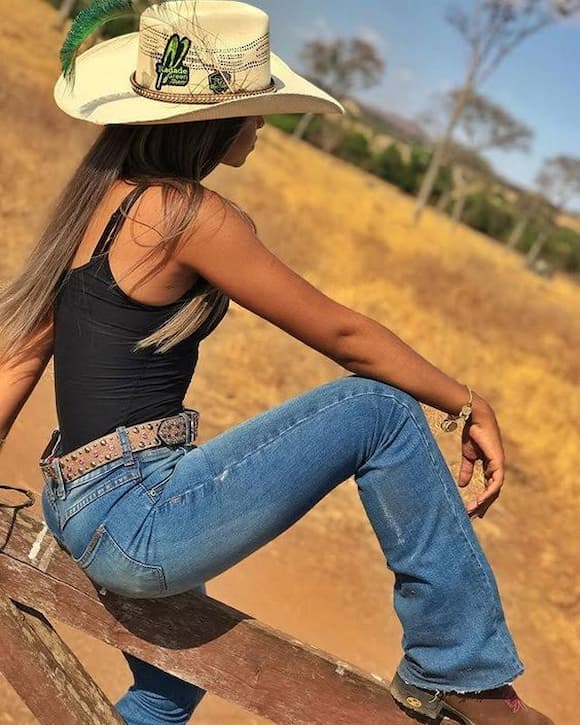 In recent years, this type of clothing has taken a more modern twist in the fashion industry. And it's not just the male population that gets the chance to reap the benefits of this trend. Nowadays you'll find a wide range of fashionable country womens clothes that are just as stylish as they are comfortable.
If you're the type of person that likes to experiment with fashion then you should definitely have a look at casual western clothing. If social media influencers and celebrities can have some fun with it, what's stopping you from joining in?
What Country Clothes Should You Wear?
Let's do a deep dive into how you can incorporate some signature women's country clothing pieces into your everyday outfits. It's quite simple once you get the hang of it.
Plaid Shirt
There's simply no way for you to pull off a cowboy-inspired look without a plaid shirt. Whether you're looking for a long-sleeved version to keep you warm or a short-sleeved alternative to get you through the warm weather, plaid is one of those trends that just screams western culture. Plus, think about all the ways that you can style it. Want to leave it open? You got it. Feeling frisky and want to tie it into a crop top? No problem. Looking for a more laid-back look so you've decided to let it hang off your shoulders? No one's going to stop you. The possibilities are endless.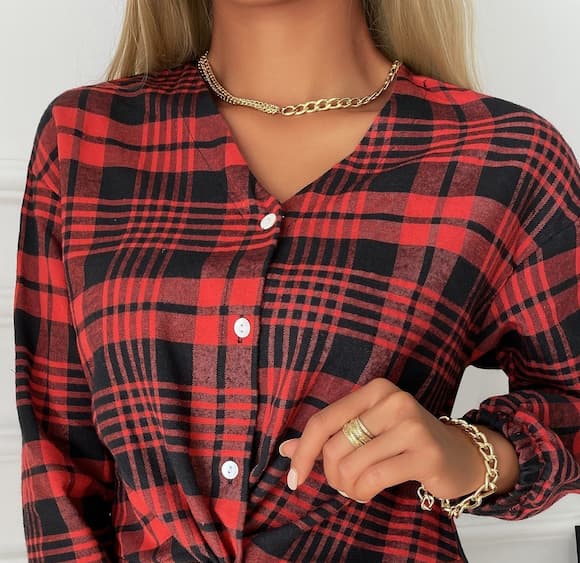 But what about those that aren't really fans of playful patterns and colourful designs? No worries, you can always go for the single-colour western shirts that are just as versatile and stylish as their plaid alternatives. See? There really is something in it for everyone.
Sherpa Jacket
You know all those weird in-between weather stages where it's too chilly for a leather jacket but too hot for a winter coat? Well, a sherpa jacket is just the solution to this issue. If you want to feel the cosy touch of sherpa lining on your skin, then this is definitely going to be one of your favourite pieces. Its breathable and thermo-regulating capabilities help trap your body heat without making you sweat.
Cowboy Jeans
These are oftentimes referred to as boot-cut jeans because they get wider from the knee all the way up to your ankle. But this particular design pattern isn't just for show. In fact, it's very practical because it makes some much-needed room for those chunky boots that cowboys tend to wear. With all that extra space, they had much greater flexibility and freedom of movement while executing their daily tasks. These days, they're an important item in the country womens fashion itinerary.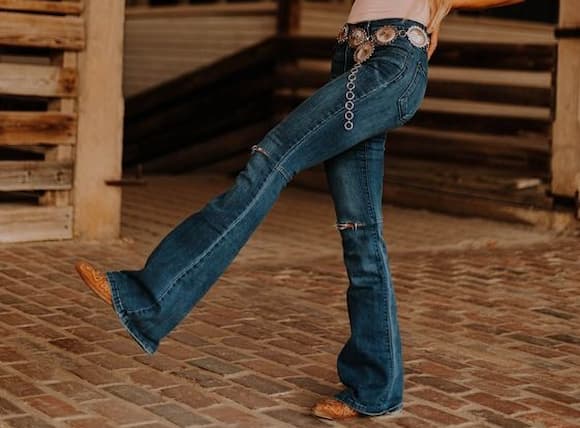 Don't Forget the Footwear
Once again, the original design of western boots was to protect the wearer from all sorts of cuts and bruises, thanks to their high tops. These days, cowboy boots are all the rage among shoe enthusiasts who are always on the lookout for ways to spruce up their style. Their rugged and rustic design is topped off with a narrow, pointed toe which is a tell-tale sign of western culture.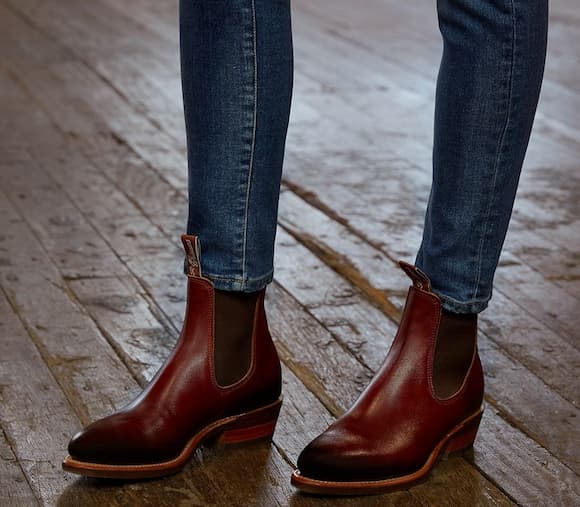 Things to Consider When Buying Country Clothes
Before we let you strut your stuff in some fabulous clothes, let's round off this discussion with a few tips on how to make the most out of your western experience.
Design
Regardless of which clothing item you're buying, you need to consider if its overall look and feel goes hand in hand with the rest of the clothes in your wardrobe. Keep in mind that you'll probably be wearing these clothes on more than one occasion, so you need to find ways to incorporate them into your existing style.
Colour
Due to practical reasons, most country clothes come in earthy hues, such as grey, black, brown or blue. If these tones don't really go well with the other items you own, you might want to consider getting a few other pieces that will actually match with these colours.