Perhaps you've decided that it's time to take full advantage of your home's external area, whether it's a large yard, a little balcony, or something in between.
Remember, you don't have to pay for expensive outdoor furniture and decor to make it a fun and comfortable place to spend time under the sun and stars. You can transform your outdoor patio on a minimum budget and make it more welcoming and enjoyable for everyone who gets to spend time there.
Outdoor Lounge Furniture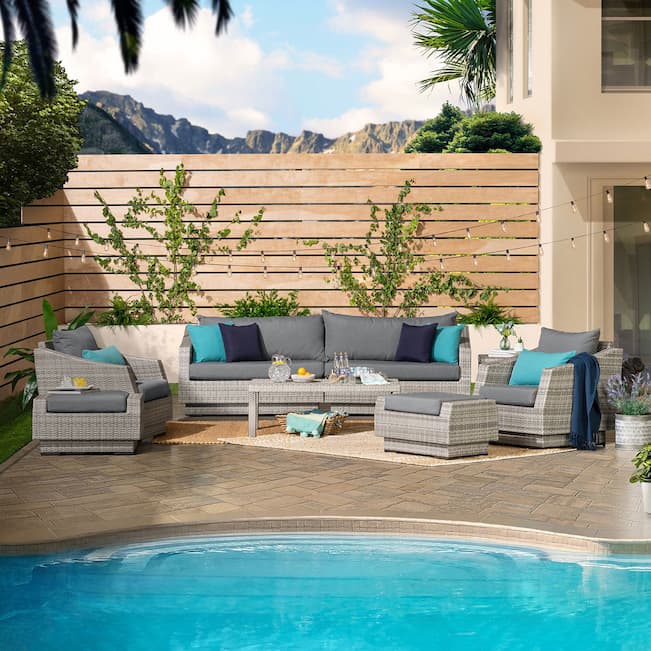 Make you or your friends have a sofa and chairs that you no longer want for your living room. In this case, you can brush them up a bit, wrap them in new material, and there you have a brand new space to cozy up. The patio furniture allows you to spend many hours outside with family and friends in leisure. When shopping for patio furniture, there are a few points to bear in mind to ensure that your patio or deck is properly set up. When looking for outdoor furniture, it's important to consider how many people will use the furniture and how they will use it. After you've gathered your thoughts and have a broad idea of what you need, it's time to look over the various types of the patio, whether second hand or a piece of brand new furniture and make a decision.
Garden Chair Cushions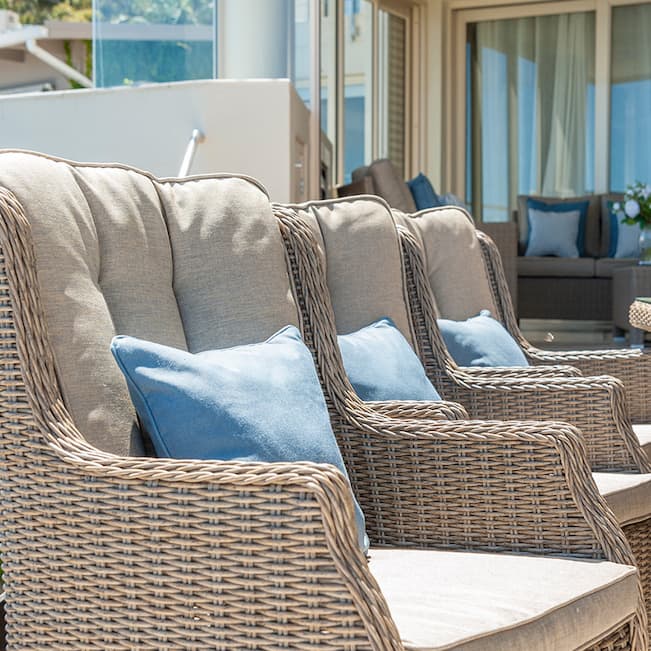 Nothing transforms an outdoor space quite like a fresh burst of colour. Refresh your courtyard, balcony or poolside area with outdoor cushions designed to withstand the elements. Get yourself outdoor sofa cushions made from mould resistant and water repellent materials. Outdoor furniture cushions provide you with comfort, posture support, and they assist you to sit more upright neutral posture where you feel the much-needed pressure relief in your body. Decorative outdoor sofa cushions let you customise the look and comfort of your outdoor seating, create a whole new atmosphere with different colours and looks! Most have removable and washable covers, so your balcony or garden chair cushions can be freshened up whenever needed.
Second-Hand Coffee Table
Do you have a table or a nightstand that is just collecting dust in your living room that you don't really use? Bring it outside and make a whole new hanging-out area combined with your lounge and garden cushions. Apply several thin coats of spray paint to the base of the coffee table. Use wood filler to smooth out the tabletop if necessary. Or maybe you have an old tire you'd like to get rid of? Make a coffee table out of it for your outdoor living space. Nail symmetrical plywood rounds to the tire's top and bottom, then four feet to the bottom. The table's low beginnings will be forgotten once it has been wrapped in rope.
Patio Swing Chair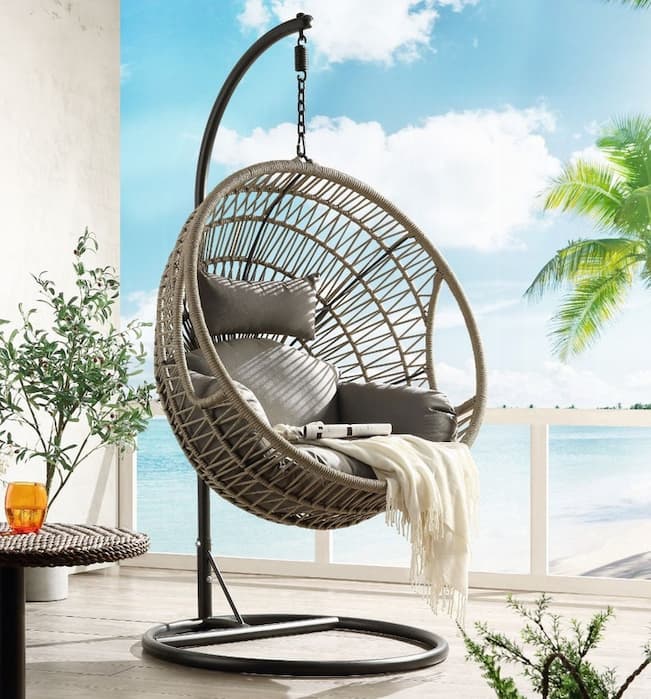 Aside from the health benefits (such as relaxation), one particularly good reason to have a swinging bench is for its appearance. It's just such a romantic and aesthetically pleasing piece of furniture that everyone's gaze is drawn to it. It's a piece of furniture that everyone likes, children and adults alike. Furthermore, in addition to being the most comfortable piece of furniture, your hanging swing chair can serve as excellent yard décor.
Small Details Go a Long Way
Doormat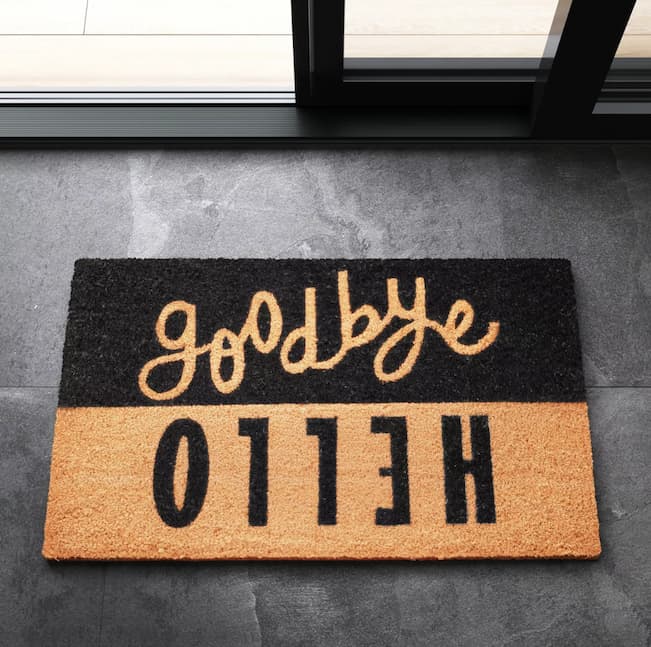 It's easy to update your front door and porch decor with inexpensive and adorable front door mats. Entrance mats can help provide a welcoming and appealing greeting to your home, but do they have any real utility other than to look nice? Entrance mats, in fact, can assist protect your tile, carpet, or wooden flooring from undesirable and unhealthy impurities, as well as keeping it appearing clean and clean for a longer period.
Tablecloth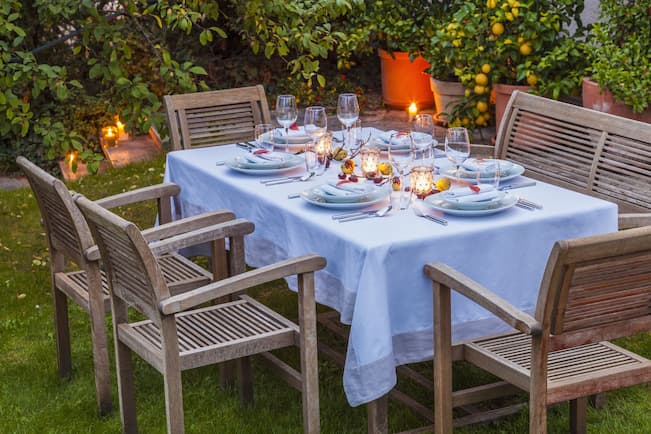 When you live in Australia you get to enjoy nice weather so there is no doubt that it's time to move your dining outside. While you may serve an outdoor dinner without a tablecloth, weather-resistant linens are a great way to give your outdoor environment some personality (and make it easier to clean). Because most outdoor tablecloths are water-repellent and stain-resistant, all they need after a meal is a quick wipe down and they're ready to be used again.
Scented Candle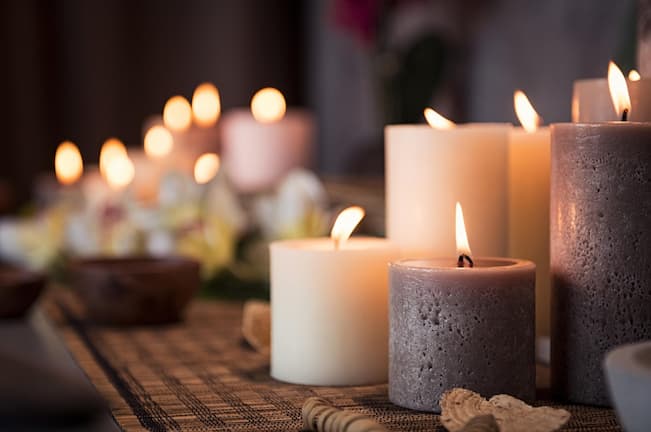 A candle is much more than a fragrant piece of decor. A candle is many things — an olfactory object of expression, a time machine, a therapeutic tool. It's true. The mental health benefits of burning candles are real, according to researchers. Though it might seem silly, the science of candles for health is rooted in the practice of aromatherapy. And beyond all this, there are candles that are excellent as a weapon against pesky insects which is exactly what you need during a hot summer evening.
Fresh Flowers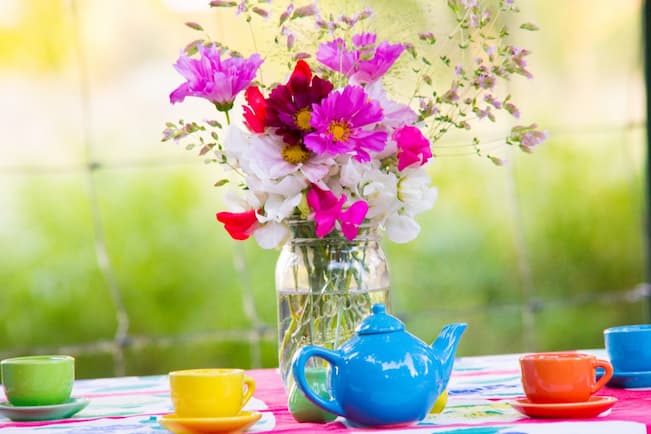 And what's a better cherry on the top if not fresh flowers in a cool looking vase of your choice? Scientifically proven, plants do make us feel happier. And being able to pick them yourself and decorate your patio with them makes them even better. And you don't have to spend a fortune on this bundle of joy. While many ornaments have front and rear sides, a flower vase is attractive from every perspective. When it comes to designing a coffee table, symmetry is important. A vase, when positioned in the centre of the décor arrangement, can add height and act as a focal point for the display. Just make sure that the design you chose is appropriate for your environment.