After balancing work, domestic duties, and childcare obligations, bedtime is that part of the day every adult looks forward to. Until your bed starts to wake you up. And if you believed that the pressure of all your responsibilities or even a sleep disorder is what keeps you up at night, think again as it might be your bedding to be blamed.
Investing in quality bedding, on the other hand, will allow you to sleep for longer without tossing and turning and wake up fresh and revitalised. Moreover, it will aid in stress and anxiety reduction as many people discover that even just lying in comfortable beddings makes them feel more at ease, which can help reduce overall stress.
Therefore, one should never underestimate the power of a good night's sleep on high-quality bedding. If you're on the hunt for the ideal pillows, mattress or cover, we have compiled a list of all the bed essentials you will need to turn your bedroom into a relaxing oasis.
Bed Coverings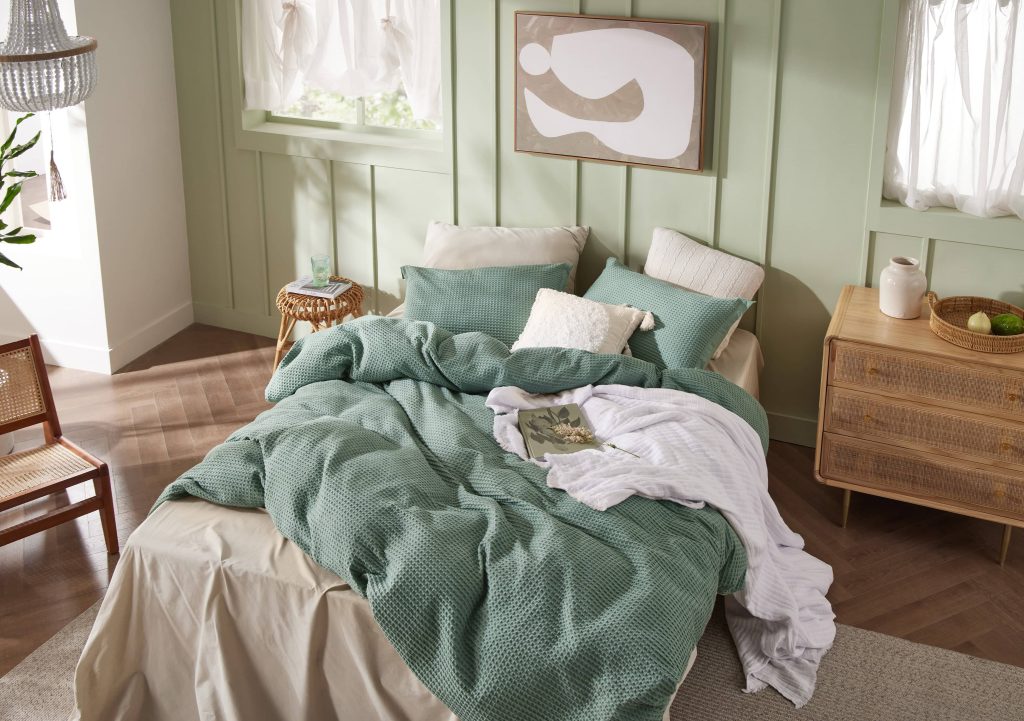 Being a centrepiece of any bedroom a good-looking bed will make the perfect décor while keeping you comfortable and relaxed at night — especially when you're tucked under a soft duvet cover. So, say hello to sweet dreams and buy bed covers made from the finest fabrics.
How you choose to outfit your bed is personal preference but being well-schooled in bed coverings will help you distinguish one layer from the next. In this regard, the original purpose of a flat sheet, also known as a top sheet, is to be positioned between you and the blankets and covers on top of your bed. However, flat sheets will also give you extra warmth and maximise the aesthetics.
On the other hand, given their quality and lightweight, many people, in warmer climates or during the summer months, use a luxury flat sheet instead of a blanket for a cool and comfortable night's sleep.
The duvet can sometimes make all the difference between a comfortable sleep and a restless one. In other words, if you pick the wrong material, you can find yourself shivering or perspiring in the middle of the night while pleading with your alarm for a few more hours.
Duvets are a soft, pillowy blanket that you place on top of your bed to keep you warm while you sleep. These bed covers are often filled with down, wool, feathers, or synthetic material. Even though duvets and comforters are sometimes used interchangeably, they're not quite the same thing.
If you don't like to dig very deep when you go on and buy bed covers, then a quilt cover is simply a cover for your quilt – like a washable pillowcase for a pillow, or a screen protector for your smartphone. Not only will it make your bed and bedroom in general appealing, but it will also wrap you in comfort and joy.
Given their versatility, there is a wide range of types, sizes and even materials, so you will have no difficulties finding the one that suits your needs. For the utmost comfort always choose the ones made from pure cotton or silk.
Pillowcases and Bed Sheets
Using top-notch bed sheets is one of the easiest ways to make bedtime your favourite time of the day! Since not all bed sheets are created equally, the fabric and thread count are what distinguish the quality of sheets. Your sheets cover your entire body and make contact with your skin every night, so choosing the right materials is crucial.
When finding the best sheets out there, the higher the thread count, or number of threads per square inch, the softer and longer lasting the sheets will be. If you want soft, inexpensive linens, go for sheets with a thread count of between 200 and 400.
Once you've selected the ideal bed linens, it's time to get cosy pillowcases that go with them. The durability of your pillowcase, however, depends on the fabric you select. Therefore, you shouldn't be tricked by the inexpensive cost of synthetic pillowcases. For maximum comfort, choose a high-end natural material like bamboo, instead. Additionally, natural fibres are opulent, breathable, durable, and sturdy.
Pillows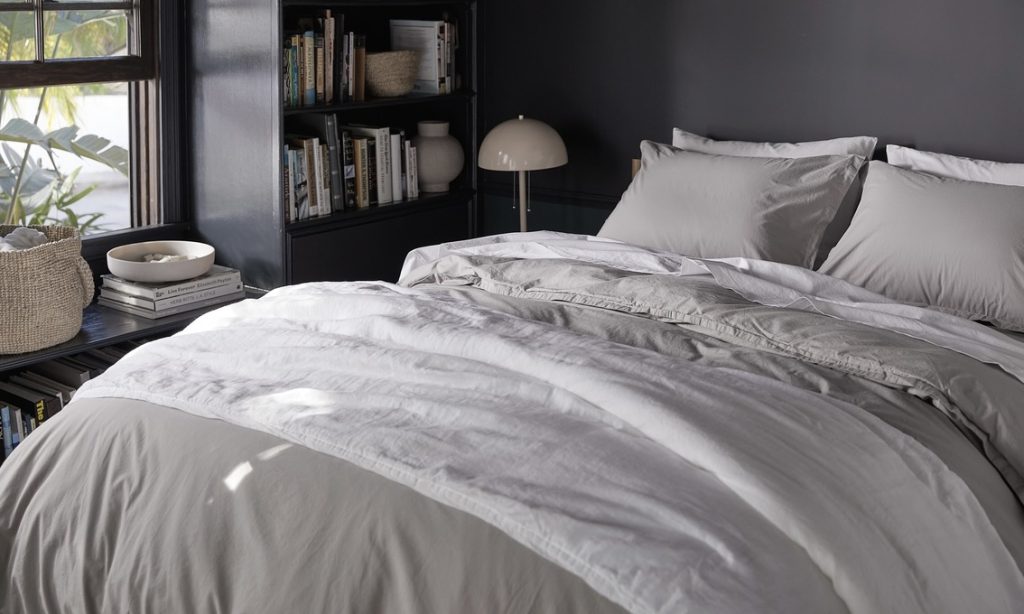 Like all other bed essentials, any good pillow should promote a good night's sleep. Choose natural textiles that wick moisture away as a result. But, if you suffer from nocturnal sweats or are going through menopause, choose bamboo, polyester or Tencel.
If you have sensitive skin or are prone to breakouts, on the other hand, it would be best to stick with pillows made of all-natural fabrics. Cellulosic fibres, natural latex, and organic cotton are all terrific options.
Toppers and Mattresses
Mattress toppers are frequently used to address issues with your sleeping surface. So, look for alternatives that will best deal with your problem. For instance, memory foam toppers are well known for providing comfort and support, and they adjust to your body to facilitate weight distribution. These memory foam toppers return to their original position when you stand up.
Latex memory foam increases comfort and conforms to your body, much like its relative polyurethane memory foam. Contrarily, a latex topper has microscopic openings throughout that allow heat from the mattress to escape, reducing the likelihood that you will have hot, restless evenings.
If you sleep on your side and experience lower back pain, pick a mattress with the right amount of soft and medium firmness to support your shoulders and hips. A medium-firm or very firm bed, on the other hand, will position the spine appropriately and relieve strain on the lumbar vertebrae for stomach and back sleepers with lower back discomfort.