Was last night another night in a row that you didn't get enough sleep? Tossing and turning all night and not getting the needed dose of Zzzs can negatively impact your health, and you won't be able to function properly either. There are many products that can improve your sleep quality significantly, such as finding the right mattress for preventing back pain or the right pillows that won't leave your neck stiff and in pain. However, what about the bedding?
The bedding can play a crucial role in regulating your body temperature, and getting suitable bedsheets for your needs should be among the first things on your list. If you're asking yourself, "How do I choose the right sheets?" I am here to help you. Let's start!
Crucial Factors When Choosing Bedsheets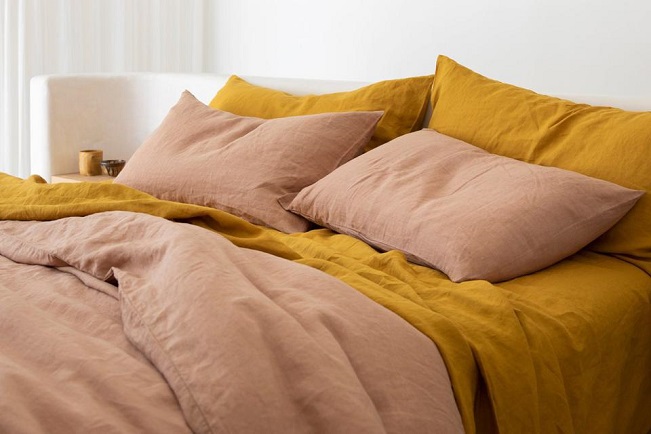 With so many options nowadays and so many materials and designs, choosing the right ones for you can seem overwhelming. But once you know what to look for, it will be easier. So, before you decide which sheets to purchase, you need to look for some key things such as thread count (1000tc sheets or smaller), material, hypoallergenic properties, size, and so on.
The Importance of Thread Count
Always check the thread count when purchasing bed sheets, whether in a store or shopping online. But what is thread count? Thread count is the number of vertical and horizontal threads woven per square inch (or 6,5 or 10 cm2 in Australia) of fabric. It essentially gives you an idea of how tight the bed sheet is woven. The thread count can start from two hundred and go up to 1000 count thread sheets or even more.
But why is it important? A higher number of threads results in softer and more durable sheets. You can never go wrong by choosing 1000 count thread sheets since you will sleep surrounded by luxury and softness, leading to the most comfortable sleeping experience in the long run.
However, if you're on a budget, you can still get a fair amount of comfort with 500, 600 or 700 thread count sheets or go higher to as much as your budget allows you to. Nevertheless, relying solely on thread count is not a great idea since you need to consider other aspects, which leads to the second key factor: material.
What Are the Best Sheet Materials?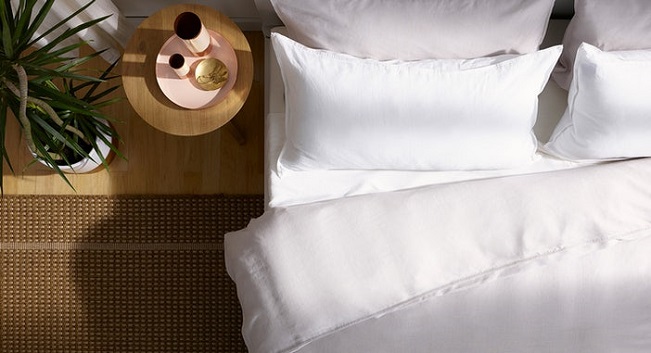 The fabric is one of the crucial elements of any high-quality bedding, which determines its weight, softness and durability. Nowadays, there are many materials you can choose from, but the decision mostly falls down to cotton or linen.
Cotton
Cotton is a natural fibre made from cotton plants which has been popular with our ancestors as it is with us today. The cotton bedding material is breathable, durable and soft. Also, it only gets softer with time.
If regular cotton sheets aren't enough for you, you can always go for premium cotton options such as the following.
• Egyptian Cotton – One of the most expensive, high-quality bed sheet materials is Egyptian cotton. It is luxurious, extremely soft, and very durable. It has extra-long fibres that create a smooth and luxurious feel against your skin. It is breathable and moisture-wicking. It also helps with regulating your body temperature. However, the pure Egyptian bedding sheets do tend to wrinkle easily.
• Supima – Supima cotton is also a high-end bedding material that is made with extra-long fibres. It is durable, extremely soft, light and breathable.
Linen
Linen is a natural fibre made from flax plants. This bedding material has good wicking properties and is durable, breathable, washable and hypoallergenic. If you are a person that sweats a lot, then you need linen to keep you cool during the night, wicks away any sweat, and let your skin breathe.
However, pure linen bedding tends to be on the pricier side, and it can be a little rough against the skin the first time you use it (after a couple of washes, it becomes soft). Also, it tends to wrinkle a lot more than other bedding materials.
Are You a Hot or Cold Sleeper?
Are you that person who sweats a lot and tosses and turns all night long? Or are you that person who always feels cold, even with socks on? Whether you are a hot or cold sleeper, bedding can make a huge difference. On that note, Egyptian or Supima cotton bed sheets would be a perfect fit for the first type. They will keep you cool, and you can finally enjoy the warmer months by covering yourself with luxury.
But if you are a person that sweats throughout the night, linen bed sheets would be a lifesaver for you. They will absorb all the sweat off of your body and will dry quickly. It also allows heat to escape from your body through its light material, allowing cooler air to enter. Polyester sheets can make the situation worse since they are not that breathable like natural fibres, and you will feel even hotter at night.
A flannel or silk sheet, on the other hand, will quickly warm you up if you are constantly cold. Silk bed sheets are a great option to stay warm and still look luxurious.
Do You Have Any Sensitivities?
On the other hand, if you have sensitive skin, you should stay away from wool, linen, or flannel because they are rougher materials and might irritate the skin. Luckily, there are many hypoallergenic and non-irritating bedsheet materials, that are great for regular or adjustable beds. The same applies if you have allergies and asthma; hypoallergenic fabrics like Tencel can have fight off any indoor allergens.
Consider Size
Finally, you've done all the steps and you've chosen the bedsheets that appeal to you the most. Before you make a purchase, make sure you check whether the selected ones fit your bed. They might be too big or small and you have to return them, especially the mattress cover. So, make sure everything fits and you're ready for your new sleeping experiences.
To sum up, finding the right bed sheets might be challenging but once you find them, your sleep quality will improve. All those restless and sleepless nights will become history.