When it comes to moving a car, there are a plenty of transport trailer options. Today's auto shipping industry offers an ideal car transport solution for every customer. For better customer convenience, car transport trailers are classified into multiple categories. In general, trailers are classified into open and enclosed transport trailers. Offering advantages in costs and availability, open carrier trailers are most popular.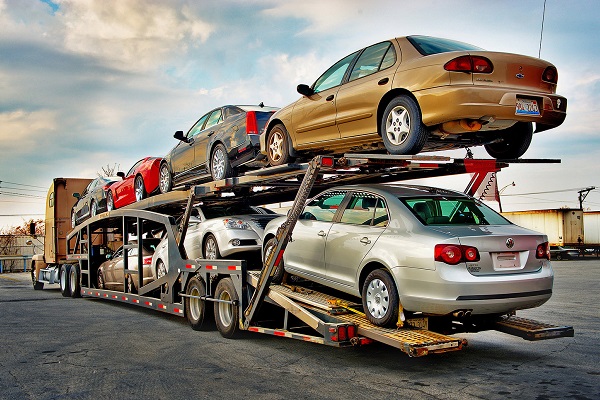 In most cases, if you need an urgent transportation, your car will be transported on an open trailer with capacity from 8-10 cars. High up to 4.2 meters and long up to 24.3 meters, these trailers are also perfect for transportation of new cars. With such dimensions, maneuvering trucks with these car transport trailers is extremely difficult and limited to major roads, free of low hanging trees and bridges. Before directing your truck to the pick-up or delivery location, make sure you consider this.
If you want increased safety for your car and to avoid any highway wear and tear, consider an enclosed car transport trailer. Enclosed car transport trailers provide incredible protection to your car from road and weather threats during the trip. Since it is the most expensive option, this transportation method makes more sense for transporting new, luxurious and expensive cars. For additional features, additional costs are estimated, such as lift gates for safer horizontal loading, winches for inoperable cars, ramp gates for long cars, etc.
Other car transport trailer options for secure transportation are two-car non-stacking enclosed trailers, four-car enclosed trailers and six-car enclosed trailers. However, in many cases enclosed trailers cannot be used because of the width and height issues. Therefore, it is important to check the specifications of the trailer and of your car beforehand.
Regardless of the fact that car transportation services are widely available, some drivers simply prefer to transport own car by themselves. But before you buy or hire a trailer to transport your car yourself, you must take a lesson or two from a professional in car transportation. Ask for driving instructions and tips and make sure you know how to safely transport your car. Some transport trailer companies offer even customized trailers for your specific demands, but this option is pretty expensive.
When looking for the right transportation option for your car, consider the weight and the length of your car along with the transport hire company and ensure it meets the load specifications. If you are buying or renting a car transport trailer, consider a company with a large selection of trailers, so you can save time on waiting. However, finding the best car transport trailer to fit both your budget and requirements is not an easy task.