Entering a workplace can be frightening for many reasons, and the one thing you want to do right is to leave a good first impression. While men can rest assured with button-down shirts, dress shoes and versatile trousers, women often undergo stricter guidelines and social rules. Then, there's also the fact that women don't like to repeat outfits as often as guys, so, it's smart to shop correctly and save money in the long run.
If you find quality and versatile pieces to invest in, they will be likely to follow you through your entire career. Check out this list of women workwear essentials and get yourself ready for shopping!
Comfortable Women's Pants for Work
As you're likely to spend most of your working life living in a pair of pants, it's smart to invest in a collection of good quality ones. Get yourself women's pants for work made of durable materials that guarantee comfort and style. Although finding a pair of womens work pants that suit you just perfectly may seem elusive, the fact is that you only need to know what to look for. Keep material, cut and style in mind so that your outfit is in cohesion with your workplace.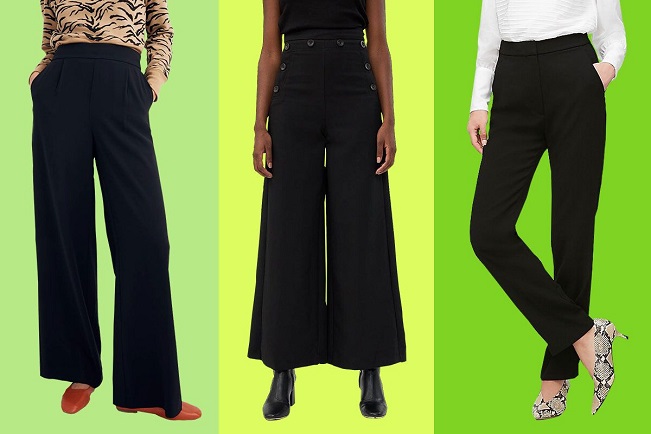 To ensure you always look great and put-together, opt for well-tailored, neat pants with sleek silhouettes or wide-leg classic dress pants. But don't dismiss business casual pants either, like for instance chinos. These pants are soft, relaxed and effortless – perfect for a less formal workspace and days when you want to take it easy.
Black and neutral tone colours like grey, brown, navy or tan are always a safe choice. Plus, you'll be able to pair these pants with almost anything else in your closet. Feel free to include a pair of pants in a bolder colour to, as long as you pair it with neutral tops. For instance, a pair of classic red pants with a white button-up shirt can be a winning combination for the office.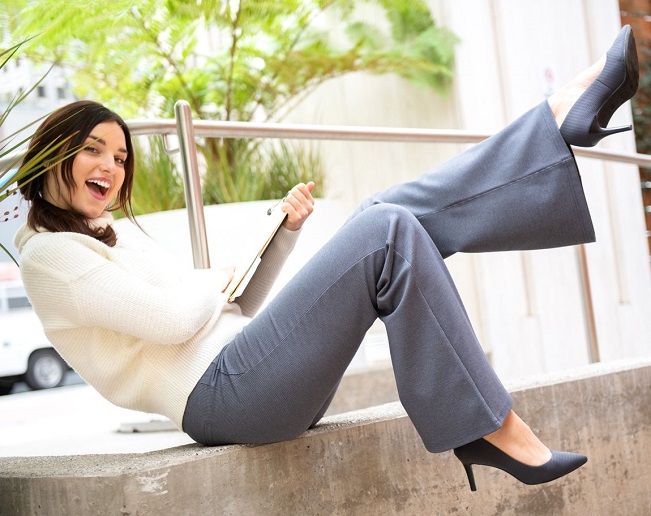 Length is another consideration you don't want to mess with. Wide-leg high waisted work pants need to be 1 – 2 cm above the ground, while straight-leg pants can be more versatile when it comes to length and shoe choices. Hamming your straight pants just above the ankle bone can highlight the decorative details on pretty flats or give an illusion of longer legs when paired with heeled shoes.
Follow the rule of thumb and leave a gap of two fingers in the waistband whenever you purchase your women's pants for work. After all, most women aren't the exact size each day. Some days you may be bloated and that's why little extra room is important as your work slacks won't suddenly become too tight. And don't worry about the pockets – those are of great help at work, and however well-designed the pants are pockets will have a tendency to gap. If pants fit you perfectly and the pockets still bother you, the easiest thing you can do is to remove them.
A Well-Made Blazer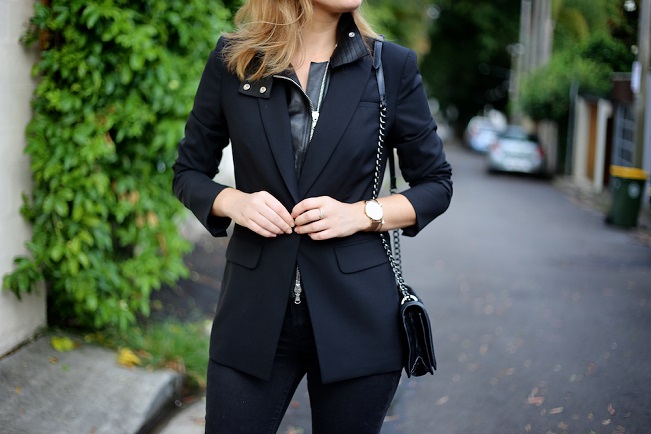 Of all the staples you'll wind up buying, the blazer is one of the higher-ticket items on the list. But once you start wearing it, you'll be glad that you've made a worthful investment. A quality blazer is really easy to spot – it looks different, and it feels different. A nicely cut and manufactured blazer is slimming and fits in the right places, without restricting your arms or sides. Whether you're dressed business casual or you combine it with jeans if your work environment is more relaxed, that's the only item you can actually wear several times consecutively without looking the same.
Basic Versatile Shirts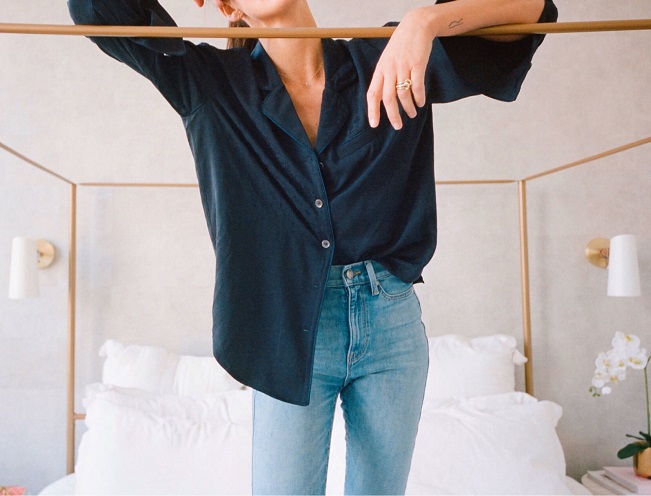 Along with the nice pairs of pants in your closet, inexpensive and neutral shirts are precious additions. Pick monochromatic designs that can match with anything. It's always best to pick up a few at once, as they don't seem to last long like some of the other high-end investment pieces.
Though basic shirts are essential, don't forget to upgrade your wardrobe with a nice blouse as you can wear it from the office all the way to after-dinner drinks. Nice blouses are also very versatile and you can pair them with pants, skirts, jeans and anything else you've got in rotation.
A Well-Cut Dress
A well-cut dress with enough room to sit comfortably and made of thick flattering material with appropriate fit is a must-have outfit solution that will make your mornings stress-free. Dresses can be your go-to choice when you don't know what to wear as they cover your entire look in one zip. Plus, when you want to look sophisticated, there's nothing better than an elegant dress.
Low Heels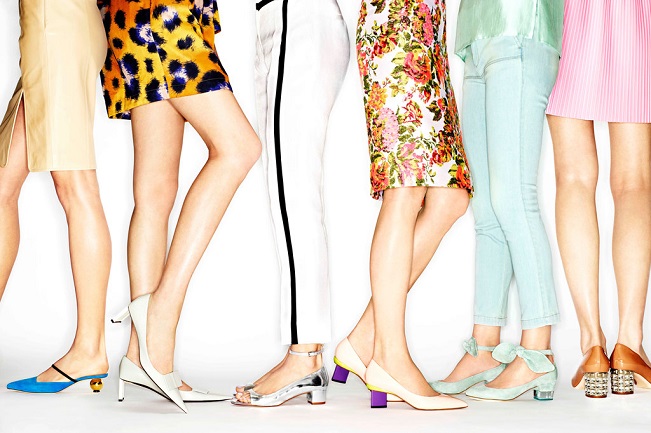 When investing in work heels, nothing makes more sense than low, neutral coloured pumps. Because you'll be wearing them all day, you need comfortable footwear and not something that will hurt your feet after the second hour. If you pick a neutral colour it means that you'll be able to wear them more often as it may go unnoticed, unlike their patterned cousins.
Light -Coloured Flats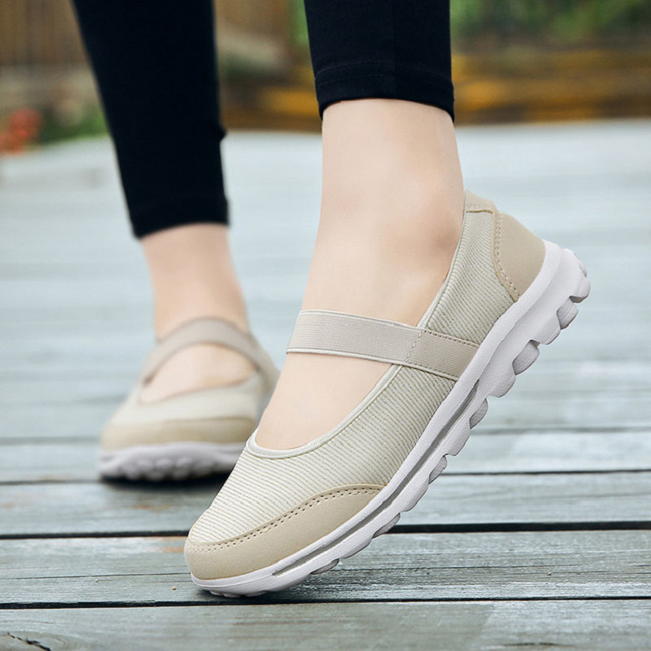 While some women feel as they're born with heels, many of us want another option when it comes to day-to-day work. Flats are still formal enough for the office, and yet very easy to walk in and way more comfortable. Similar to the relief of picking up a dress when you're running late, flats are often the overlooked heroes in the wardrobe of every working woman. Whether you need them only to walk to and from a client meeting, or while driving, a good pair of light-coloured flats will never disappoint you.
A Tote Bag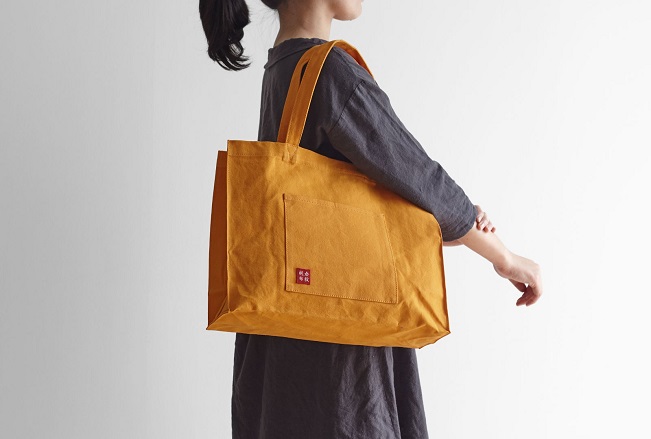 You'll need an organised way to keep your house keys, wallet, lunch, ID badge, and possibly a laptop, therefore it's needless to say that you gonna need a work bag big enough and smart enough to achieve a professional look. A tote bag will carry all your things, plus you'll never feel uncomfortable bringing it to a lunch meeting.